Fine diamond jewelry and engagement rings are not usually associated with American manufacturing but a growing trend of modern designers are choosing to bring their jewelry manufacturing in-house to their production studios right here in the USA.
Don't miss Jewelry We Love: The Ultimate Source Guide for American Made Jewelry
Why Buy American Made Diamond Jewelry?
In uncertain economic times, the best way to support American prosperity and ensure a robust economic future for the country is to buy goods that are produced right here at home. This can sometimes be challenging, but your support of American made products has several benefits that reach far beyond just the economic prosperity of United States commerce.
First, the carbon footprint is minimized by choosing to purchase a product that is made locally versus one that is packaged and imported from a long distance, often being shipped by various modes of fuel intensive transportation.
Second, by choosing to buy locally made products one can also be assured that the labor standards of the manufacturing process are much more stringent than some developing nations who have a notorious record for human rights abuse. Choosing American made products indirectly takes a stand against abusive labor practices in nations where the manufacturing field is not held to the same standard as labor in America. We have all heard the human rights abuse that occurs in the workplace sweatshops of some countries and no one wants to be a part of that.
Last, when you buy a product that is made in the United States you are supporting American innovation in the economic sector which has been a major engine for growth both at home and abroad.
On top of choosing to manufacture domestically, all of these companies are small businesses who work very hard to maintain their renown quality and ensure that their operation stays in the United States. So not only are you choosing an American product when you buy jewelry from any of these designers, you are also supporting small business which has been the cornerstone of American ingenuity and innovation.
The success of the small business is crucial to the economic health of the American economy. By purchasing a beautiful piece of jewelry from any of these designers you are helping ensure its robustly vigorous future.
Why Buy Lab-Created Diamonds
Lab grown diamonds are the same as mined diamonds in every way. The only difference between the two is that mined diamonds destroy the earth and the economic structure of the countries in which they are mined. Usually, those who work in diamond mines are subjected to low wages and physical abuse.
Manmade diamonds have the same chemical makeup, brilliance and structure as mined diamonds. Cultured diamonds are held to the same strict standards, certifications, and 4-C's (cut, clarity, color, carats) as harvested diamonds. In reality, these lab created diamonds have fewer defects and impurities.
In the end, a manmade diamond is better in many ways than traditional mined diamonds.
Diamond Jewelry: Made in USA
Danhov offers handcrafted or hand-assembled jewelry, crafted by the most skilled jewelers at its Hollywood-based offices. Each ring begins with a single wire and is shaped into a perfect engagement ring by Danhov's artisan craftsmen. This preserves the quality and unique intricacies only found in handmade jewelry. By utilizing this process, Danhov avoids the use of harsh chemicals and large machinery commonly used in the traditional molding and manufacturing processes, thereby cutting down on the ecological impact of each piece produced.
DiamondStuds.com designs jewelry that is handcrafted and assembled all in the USA with the entire process occurring in their downtown Los Angeles studios, from the handpicking of diamonds by expert gemologists to the hand setting of diamonds by a team of skilled setters. This process gives complete control over the quality, craftsmanship, and the finishing of the diamonds.
Uneek Jewelry is a perfect union of American manufacturing and the delicate details born of old world metal smithing and stone setting disciplines as Uneek founder Benjamin Javaheri's heritage spans four generations of fine jewelry design. Uneek jewelry designs and manufacturers its products in Los Angeles and uses only fair trade certified diamonds.
Los Angeles jeweler SN Queen specializes in handmade jewelry that is infused with a vintage perspective. Some of the pieces showcase reclaimed diamonds while others are newly manufactured with a vintage feel. Regardless of the style of the piece, the one constant is that the jewelry is designed and produced in the United States.
Allurez cuts out the middle man and allows you to buy jewelry directly from them, the source. Their website reads, "Our jewelry is proudly crafted with love in New York, USA with superior materials and craftsmanship! At the same time we are bringing jobs back to the USA." You can collaborate with Allurez to design your own jewelry.
Most of Bario Neal's diamonds are of recycled origin for the least environmental impact. The Philadelphia flagship location doubles as a production facility and a showroom. The company sets very high sustainability standards to protect both the environment and the people who inhabit it.
In fall 2020 Lightbox Jewelry opened their Lightbox Lab in Portland, Oregon, where the company produces approximately 200,000 stones a year, each one "'grown in the USA'." Lab grown diamonds and gemstones are real; their creation mimicks that of diamonds sourced from the earth except the earth is not disturbed and employees are not subjected to inhumane conditions. Rest assured when you buy a lab-created diamond or gemstone, you're buying an authentic stone and helping sustainability efforts at the same time.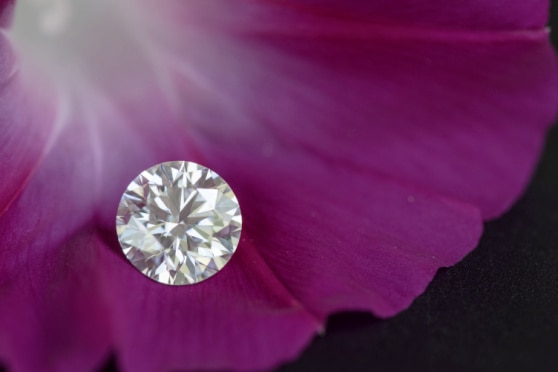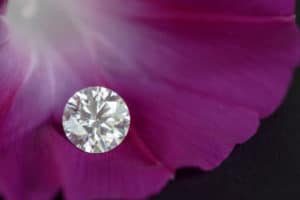 Although Renaissance Diamonds, headquartered in Florida, develops diamonds in America, they might be polished at a USA or other country's location. They're then delivered back to the Florida location where they become beautiful pieces of jewelry. The diamonds are USA certified.