It's never too late to focus on detoxing your body so you can feel like the best version of yourself. Our body is absorbing toxins everyday- from the chemicals and additives in our food and body products, to the stress from our daily lives. Here are 6 ways to detox your body and mind and reset your habits to reclaim that healthy feeling,
Six Ways to Detox for a Healthier You
1. Pick a One- to Three-day juice cleanse to load up with the nutrients you've been missing, and re-set your habits before embarking on new, healthy habits. Whether you're looking to get healthy, lose weight, or stay hydrated, fresh juices, soups, and smoothies are a convenient way to get a healthy lifestyle back on track.Check out my list of options for a natural juice detox cleanse.
2. Ditch your "dirty" beauty products and use only clean ones. I overhauled my entire collection of beauty and personal care products. In the past, I used Secret or Degree as my antiperspirant and would use Kiss My Face deodorant, if I knew I wasn't going to be doing any serious sweating. I had never considered that there were better alternatives. After using the Think Dirty app to find out how "dirty" my deodorants were, I knew I had to make a switch to a natural American made deodorant brand. Check out my list of clean, non-toxic beauty products.
3. Use clay masks to detox your skin. The best clay mask will deep clean your skin. The ingredients draw out the oils and impurities and detox the pores. In the process, you get tighter pores too. After mask removal, you must hydrate with your moisturizer to restore balance to your clean, tightened and toned face. I've picked my six favorite face masks, all American made so you can trust the ingredients on your skin. Check out my list of the best American made clay masks to detox your skin.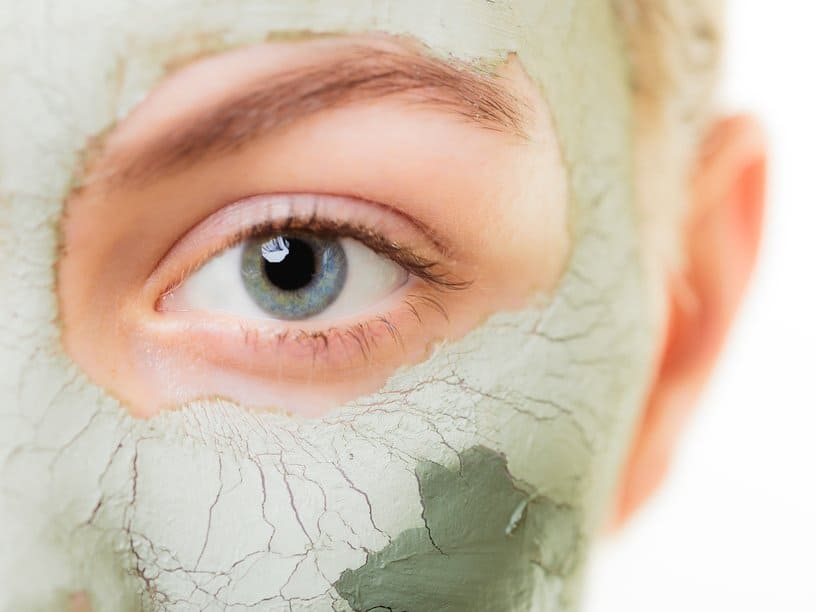 4. Float. In today's busy world, it's not typical to say you had a mindless experience. If you're looking for one though, I highly recommend floating in a sensory deprivation tank. I've been trying to consciously spend less money on "stuff" and more money on experiences. Whether it is for myself or for a gift, I am aware that supporting businesses like spas, restaurants, and theaters keep our money closer to home. I recently got a chance to try this new, relaxing experience so I could share it with you. If you're in New York City, I recommend Float for its relaxing atmosphere, helpful staff, and personalized sensory deprivation experience. Read about my experience in a sensory deprivation tank.
5. Enjoy a Staycation in your city. A weekend, or even a night, away can detox you from stress. I love staying in hotels. Who doesn't? I really love the carefree nature associated with staying at a hotel. I don't have to worry about anything on my increasingly long to-do list or anything that needs to be done around the house. Even though I live outside DC, I love the idea of a staycation in the city. A powerful way to support American businesses is by spending on experiences, locally or when you travel. Hotels and tourism are major employers. When you eschew the imported junk and instead treat yourself to a night in a nice hotel, you are supporting the loyal bartender, the hard-working housekeeper, the resourceful concierge, and the welcoming desk clerk. Read about my staycation in Washington, D.C.
6. Take the Whole30 Challenge It's the popular challenge where you only eat the most nutrient dense foods for 30 days. The idea is that you'll reconnect with what you're eating. It's not a diet, and it's not about losing weight. I did lose inches though, and also noticed that my skin glowed. Those are great results, right? Don't miss my Whole30 tips and list of made in USA Whole30 foods.
Let's get healthy together, choosing American made products that support homegrown businesses. I feel better already!
Have you visited our Made in USA Shopping District? It is the place to start your shopping when you want to find the best of American-made.
LOVE THIS LIST?
Honestly, we know you will love these lists too!
Made in USA Options for a Detox Cleanse You can Trust
Hydration, Vitamins, Wellness- Made in USA Sources To Look & Feel the Best
Made in USA CBD Products We Love
Whole30 Challenge Tips & 95 Made in USA Foods For Your Whole30 Grocery List
Keto Shopping List: A Source List of American Made Products
Drinking Black, Green, & White Tea Benefits Your Health. Here's How.
Made in USA Activewear: An Ultimate Source Guide
Six Ways to Cleanse and Detox for a New You