Give a gift that was created mindfully, with its implications on the environment and future generations taken into consideration.  Here are USA Love List's top picks for American made Eco-friendly gifts.
American Made Eco-Friendly Gifts
Lime & Leaf Throws
All Lime & Leaf's made in the USA home decor items are inspired by the colors and beauty of nature. Lime & Leaf's throws are made with recycled cotton yarn that lends a nice weight to each blanket, providing a cozy comfort on the sofa or in bed. A variety of colors and patterns are available to go with any room's decor.
SeaBags Tote Bags & Accessories
SeaBags tote bags and accessories are handmade from repurposed sustainable sail cloth in Maine. SeaBags has something for everyone! If you are looking for a gift for a traveler, the Chebeague Weekender Bag (pictured below) is a perfect gift. This ready for anything travel bag is made with durable sail cloth and rugged waxed canvas with brass hardware. The All Purpose Navy Tool Bucket Bag is a handy gift for a knitter, a gardener, or even a microbrewer. The Anchor Tote is a popular Seabags classic tote that makes the perfect go-to gift. This tote is available in multiple sizes and patterns. Save 10% off your SeaBags purchase with code USALOVE through December 28, 2018 at seabags.com only. Not valid with "Your Design" Custom bags, Limited Edition Items, Sale Items, Gift Cards, Auction Items, or non-Sea Bags brand third party items. Not valid with any other discount, promotion, or previous order.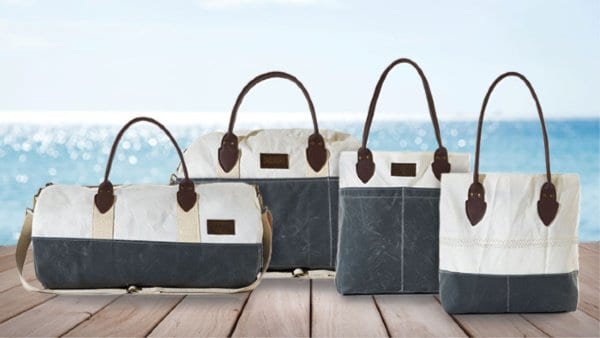 Solmate Socks
Made in the USA Solmate Socks are the mismatched socks that go together. These fun, colorful, and multi-patterned socks for men, women, and kids are not identical like "normal" sock pairs, but they do go together.  Solmate Socks are Eco-friendly and made from recycled cotton yarn. The colorful yarn used to create Solmate Socks is made from t-shirt fabric factory remnants.  These socks are not only unique, but they are made to last and will be the favorite pair of socks for years.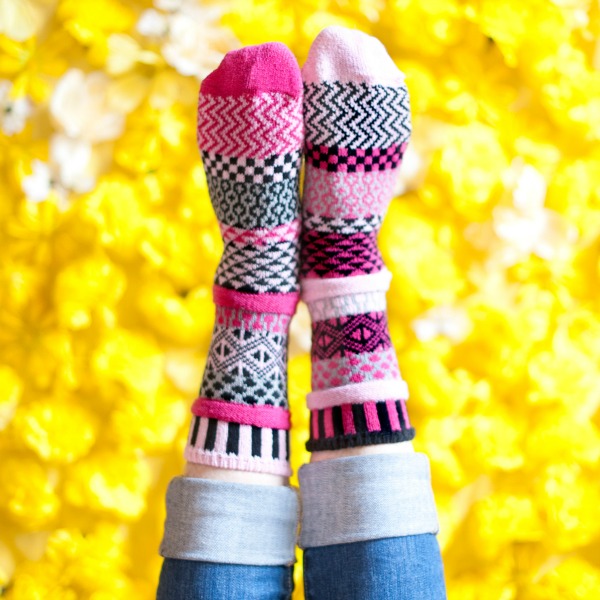 Facekins
Using Facekins™ Reusable Facial Rounds reduces landfill trash and saves you money too. Facekins work better than disposable cotton pads/balls for removing makeup, using cleansers or applying toner. These soft fabric pads absorb less than cotton which saves on expensive toners. I found it best to spray toner (love this one) on your face and then use the round, as opposed to putting the toner directly onto the round. As they claim, the pads are lint free and resistant to stains. I also use both sides of the round before I wash them, so I don't have to wash them as often. 10% off and free shipping with code USALOVE on your first box of seven pads. Offer valid November 19 – December 16, 2018.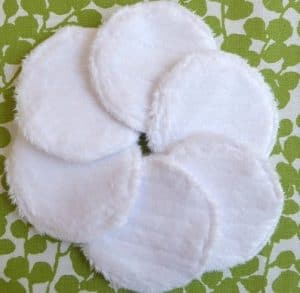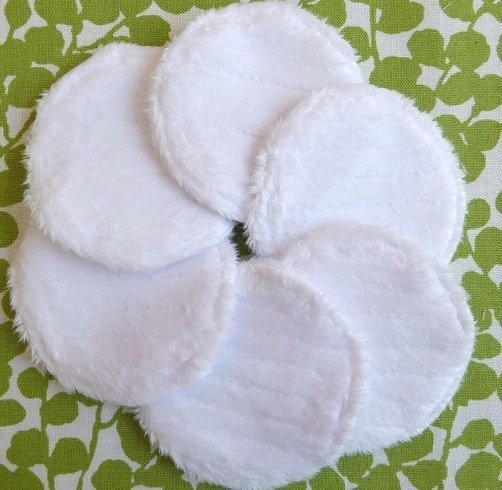 Simply Straws
Save our oceans and ditch your plastic straws. Simply Straws 3 Sleeve Straw Starter Set makes it easy to carry and protect your reusable glass straws. The set includes three glass straws in different sizes, along with a brush cleaner. These straws are made from BPA-free, Borosilicate glass, which is the strongest commercially available glass. These straws are dishwasher safe and handmade in California.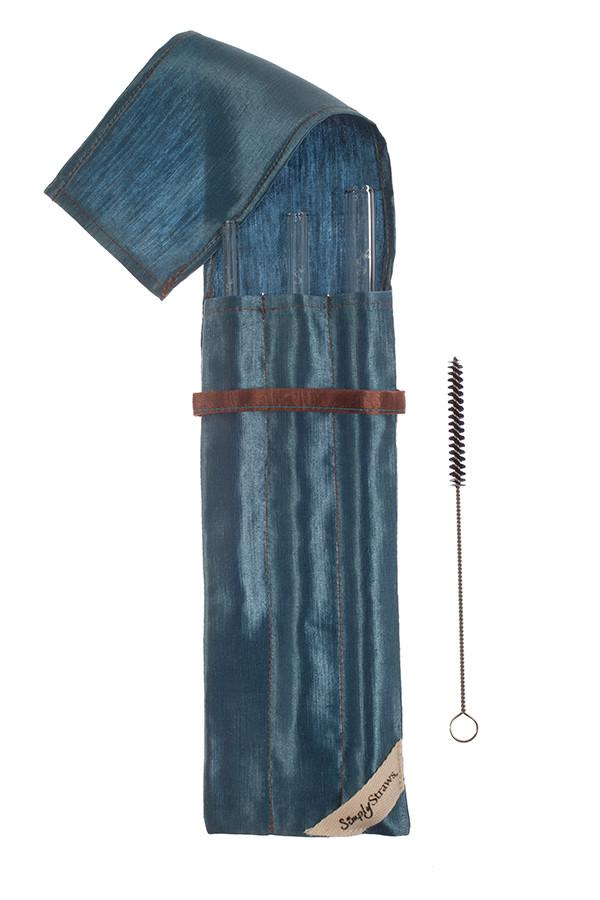 Purple Prairie Botanicals
Purple Prairie Botanicals body care products are free of parabens, GMOs, synthetic dyes, and animal ingredients. Purple Prairie Botanicals is a "zero waste" company which means that any materials not used are recycled, reused, repurposed, composted or sold. The gift bags, like the Lavender one pictured above, include two soap bars and a lotion.
Flowfold
Made in Maine from repurposed sails, the Flowfold wallet is available in 3 sizes and many colors. My son uses the Flowfold wallet that was given to us to try out and it has been holding up very well. It even survived a water bottle leak in his backpack. 
The Giving Keys
I LOVE everything about The Giving Keys!  The Giving Keys' necklaces are made from repurposed keys and are engraved with inspirational words such as BELIEVE, STRENGTH, HOPE, PEACE, and more.  The Giving Keys works with the Chrysalis organization and the United Way to employ people who are transitioning from homelessness. Recipients of The Giving Keys' necklaces are encouraged to pass along the message engraved on their key to someone who needs it.
Beau Monde Organics
Fashion scarfs are in style again this year and a Beau Monde Organics scarf makes the perfect gift for the Lux Lady on your list! Beau Monde Organics scarves are handmade from organic cotton and organic thread. The unique designs are printed with environmentally friendly dyes. I LOVE my scarf. It is super soft and comfortable to wear.
For more American made Eco-friendly gift options check out the USA Love List for Eco-Friendly Jewelry Source Guide and the list of Eco-Friendly Wedding Gifts.
Don't forget the American made Eco friendly gift wrapping paper!
Make sure your American made gifts are wrapped in American made paper. Wrappily Eco friendly wrapping paper is made in the USA from recycled paper and the fun and stylish patterns are printed from newspaper presses. Unlike traditional wrapping paper, Wrappily gift wrap is recyclable, as soy-based inks are used.
Disclosure: This post is a sponsored post which USA Love List is proud to share with you because, sponsored or not, we only share stuff we love.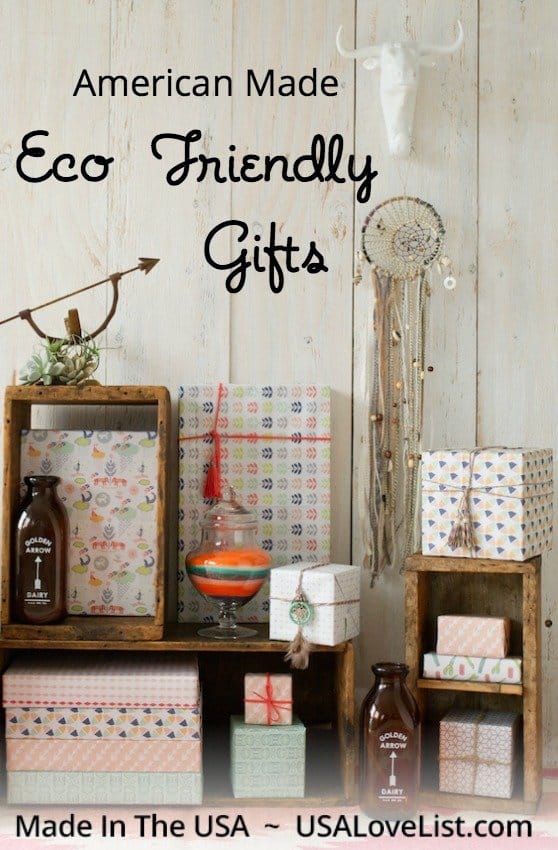 Follow USA Love List's board Being Green: Made in USA on Pinterest.
Follow USA Love List's board Reduce, Reuse, Recycle on Pinterest.