Give a gift that was created mindfully, with its implications on the environment and future generations taken into consideration.  Here are USA Love List's top picks for American made Eco-friendly gifts.
American Made Eco-Friendly Gifts
Good Vibes Cruelty-Free, Plant-Based Cleaning Products
Keeping a clean, chemical-free home is highly possible. In my book it defines clean. Good Vibes All-Purpose Cleaner uses plant-powered all-natural ingredients that you already know and trust to keep your home sparkling and your bodies safe. I love that this all-purpose cleaner makes it easy to clean your entire home with one product. The Frankincense & Myrrh scent is my favorite!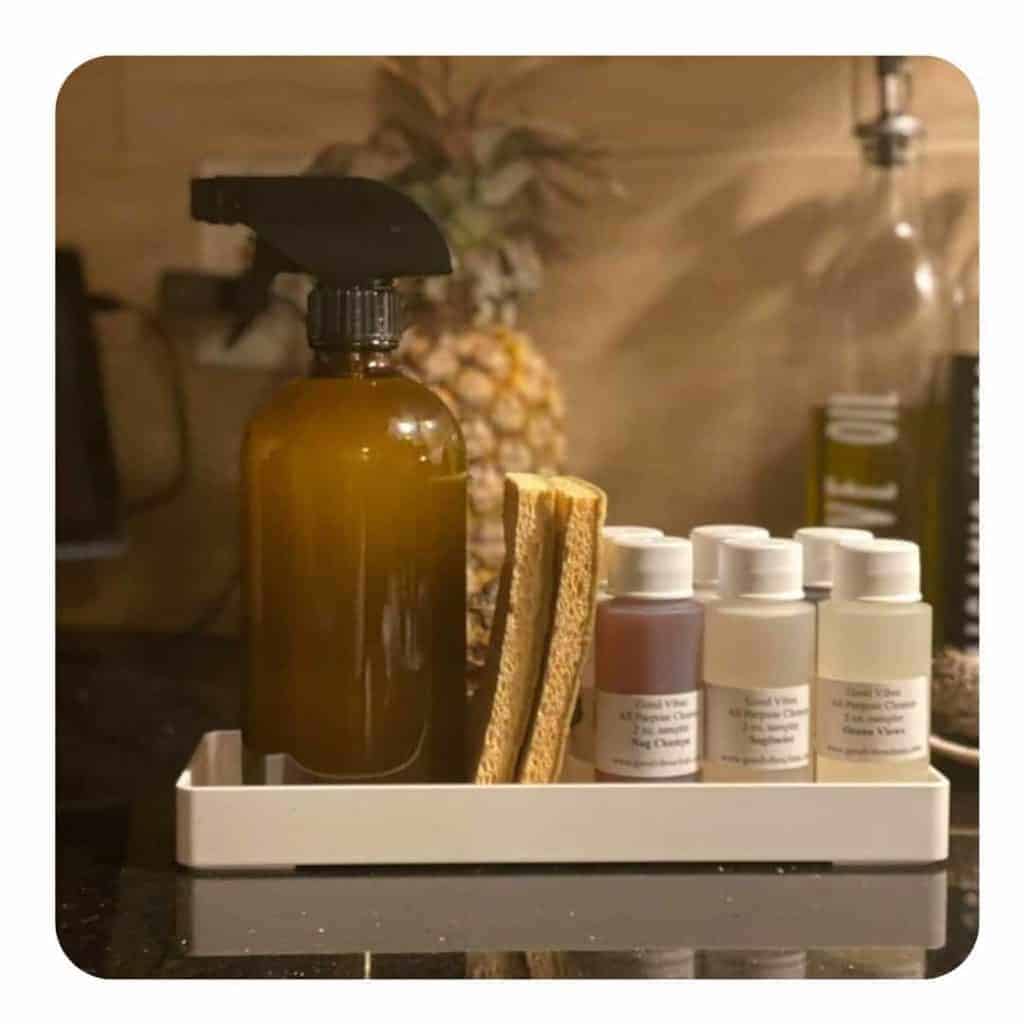 Solmate Socks
Made in the USA Solmate Socks are the mismatched socks that go together. These fun, colorful, and multi-patterned socks for men, women, and kids are not identical like "normal" sock pairs, but they do go together.  Solmate Socks are Eco-friendly and made from recycled cotton yarn. The colorful yarn used to create Solmate Socks is made from t-shirt fabric factory remnants.  These socks are not only unique, but they are made to last and will be the favorite pair of socks for years.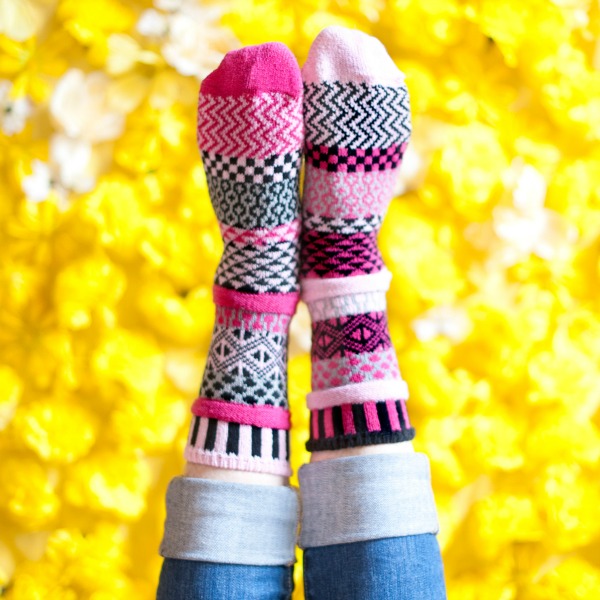 Facekins
Using Facekins™ Reusable Facial Rounds reduces landfill trash and saves you money too. Facekins work better than disposable cotton pads/balls for removing makeup, using cleansers or applying toner. These soft fabric pads absorb less than cotton which saves on expensive toners. I found it best to spray toner (love this one) on your face and then use the round, as opposed to putting the toner directly onto the round. As they claim, the pads are lint free and resistant to stains. I also use both sides of the round before I wash them, so I don't have to wash them as often.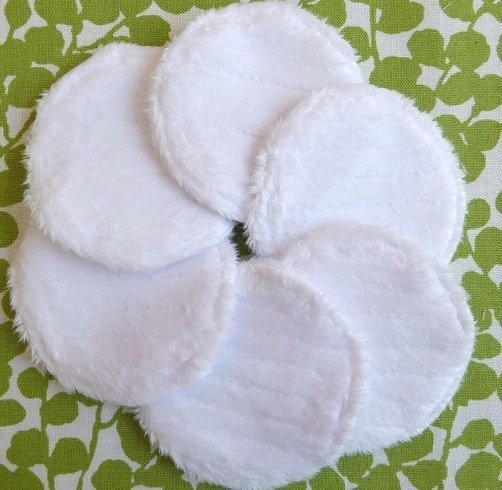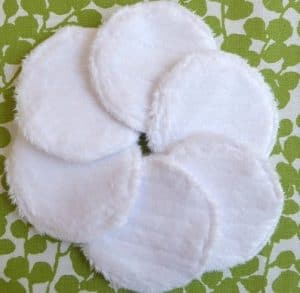 Simply Straws
Save our oceans and ditch your plastic straws. Simply Straws 3 Sleeve Straw Starter Set makes it easy to carry and protect your reusable glass straws. The set includes three glass straws in different sizes, along with a brush cleaner. These straws are made from BPA-free, Borosilicate glass, which is the strongest commercially available glass. These straws are dishwasher safe and handmade in California.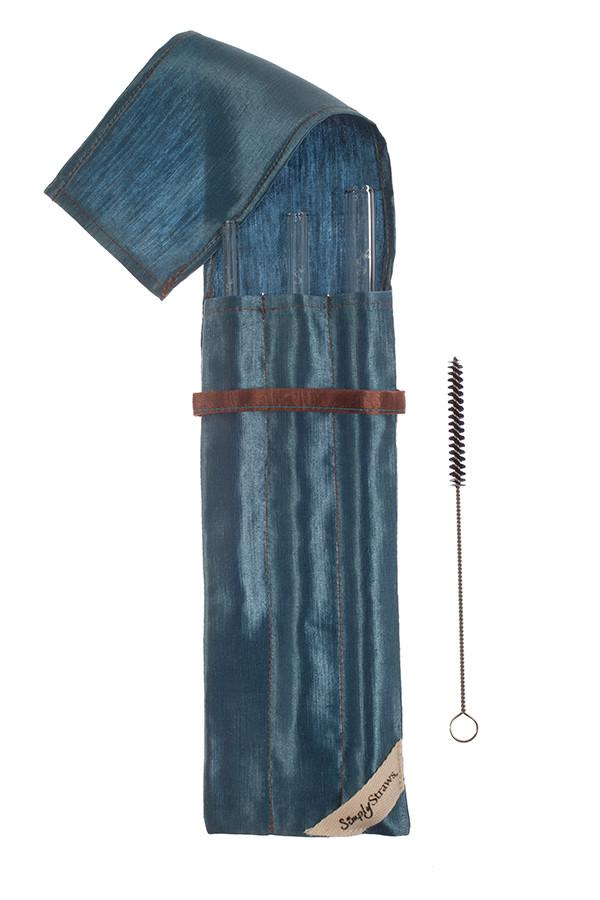 Prairie Cloth Company – Made in USA Paper Towel Alternative
Prairie Cloth Company Unpaper Towels contains 10 reusable 'unpaper' towels (12″ x 12″). One side of these towels is birdseye cotton and the reverse is an awesome flannel print. Birdseye cotton is traditional fabric used for cloth diapers for it extremely absorbent and quick drying. The flannel side is soft, great for wiping hands or faces. Wrap these towels around a cardboard paper towel roll or place on a paper towel holder. There are no need for snaps–these unpaper towels will stick to each other. When towels are dirty simple wash in your washer and then either line dry or machine dry. *Do not use fabric softener with these as they will significantly decrease the absorbency.* These will shrink with the first wash to approximately 11″ x 11″. They are made in Emily Stiner's studio in Rapid Cedars, Iowa. I love Unpaper Towels as a way to save trees, save plastic, save money and buy American. I highly recommend these towels as an eco-friendly replacement and a great way to live waste-free.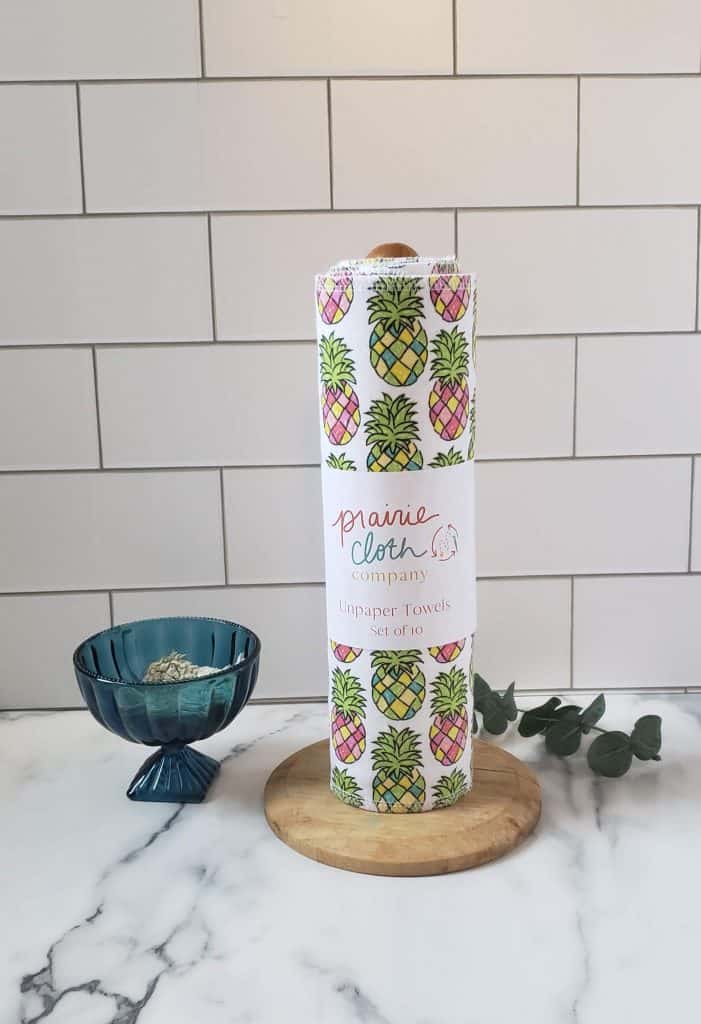 Tree-Free Greeting Cards, Made From 100% Post-Consumer Recycled Paper
Tree-Free Greetings makes beautiful individual and boxed cards for holidays and all occasions year-round. These beautiful and well-written cards are made from 100% post-consumer recycled paper in a 100% solar-powered print and production facility in Keane, New Hampshire. Every card is made with VOC-free products and vegetable-based inks. These cards are sure to put a smile on the face of anyone who receives one. The company website has a Write and Send feature that allows you to personalize and send cards right from our website – making it easier than ever to send snail mail right from your own home.

Botanic Organic Cruelty-Free, Plant-Based Beauty Products
Botanic Organic is a line of incredibly special organic facial products made with safe, non-toxic ingredients that feed, repair, and protect your skin. I cannot tell you enough how much I truly love each and every one of these products that I've tried. Your skin is your body's largest organ, so think about 'feeding' it with nourishing, healthy products, with only ingredients you can trust. That's why I love Botanic Organic's organic and plant-based line of products.
Save 15% off now on your order of Botanic Organic skin care products with discount code USALOVE.
Flowfold
Made in Maine from repurposed sails, the Flowfold wallet is available in 3 sizes and many colors. My son uses the Flowfold wallet that was given to us to try out and it has been holding up very well. It even survived a water bottle leak in his backpack.
The Giving Keys
I LOVE everything about The Giving Keys! The Giving Keys' necklaces are made from repurposed keys and are engraved with inspirational words such as BELIEVE, STRENGTH, HOPE, PEACE, and more. The Giving Keys works with the Chrysalis organization and the United Way to employ people who are transitioning from homelessness. Recipients of The Giving Keys' necklaces are encouraged to pass along the message engraved on their key to someone who needs it.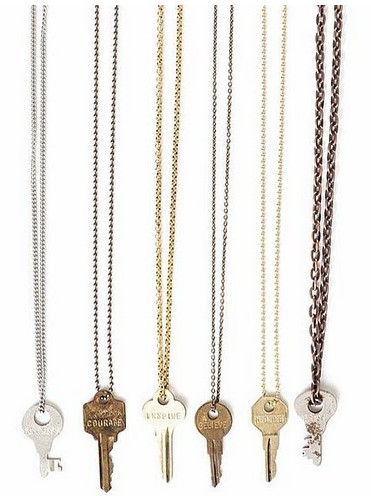 Beau Monde Organics
Fashion scarfs are in style again this year and a Beau Monde Organics scarf makes the perfect gift for the Luxe Lady on your list! Beau Monde Organics scarves are handmade from organic cotton and organic thread. The unique designs are printed with environmentally friendly dyes. I LOVE my scarf. It is super soft and comfortable to wear.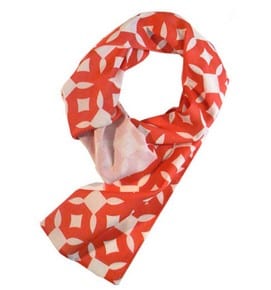 For more American made Eco-friendly gift options check out the USA Love List for Eco-Friendly Jewelry Source Guide and the list of Eco-Friendly Wedding Gifts.
Don't forget the American made Eco-friendly gift wrapping paper!
Make sure your American made gifts are wrapped in American made paper. Wrappily Eco-friendly wrapping paper is made in the USA from recycled paper and the fun and stylish patterns are printed from newspaper presses. Unlike traditional wrapping paper, Wrappily gift wrap is recyclable, as soy-based inks are used.
Disclosure: This post is a sponsored post which USA Love List is proud to share with you because, sponsored or not, we only share stuff we love.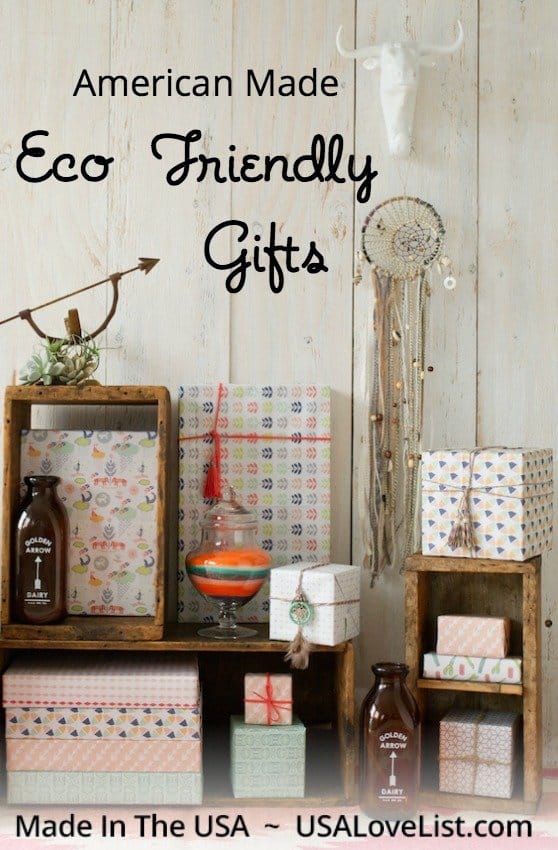 Follow USA Love List's board Being Green: Made in USA on Pinterest.
Follow USA Love List's board Reduce, Reuse, Recycle on Pinterest.