Give a gift that was created mindfully, with its implications on the environment and future generations taken into consideration. Here are USA Love List's top picks for American made Eco-friendly gifts.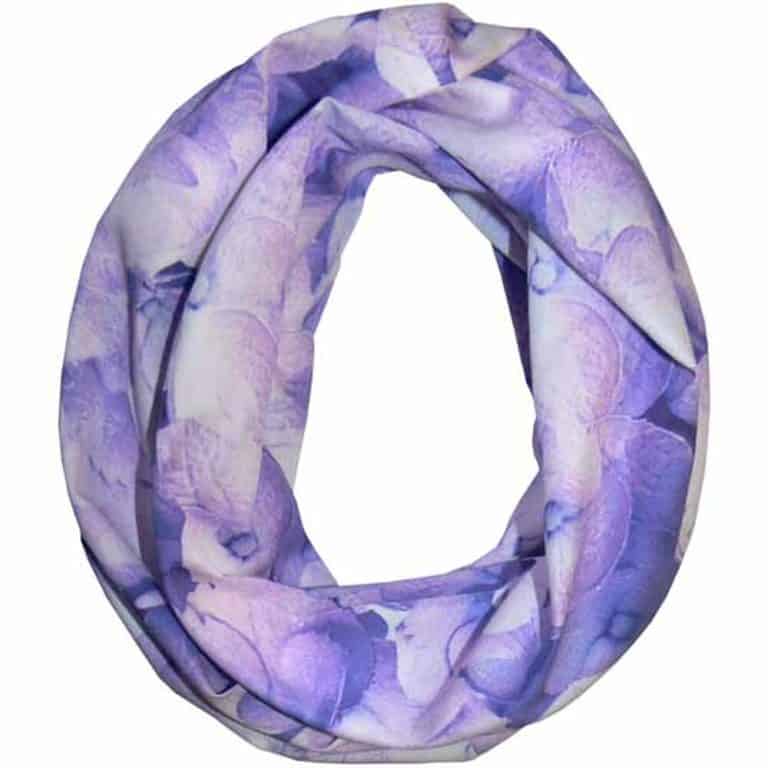 Fashion scarfs are always in style and a Beau Monde Organics scarf makes the perfect gift for the Luxe Lady on your list! Beau Monde Organics scarves are handmade from organic cotton and organic thread. The unique designs are printed with environmentally friendly dyes. I LOVE my scarf. It is super soft and comfortable to wear.
Photo Credit: www.blendily.com
Blendily's moisturizing Olive Only Bar Soap & deeply moisturizing and restorative Blessed With Bay Hand Salve make for the perfect wintertime skincare gift for anyone on your list. I love this company for its all-natural, animal-free, and zero-waste philosophy.
Photo Credit: www.goodvibesclean.com
Keeping a clean, chemical-free home is highly possible. In my book it defines clean. Good Vibes All-Purpose Cleaner uses plant-powered all-natural ingredients that you already know and trust to keep the home sparkling and our bodies safe. I love that this all-purpose cleaner makes it easy to clean your entire home with one product. The Frankincense & Myrrh scent is my favorite! The Good Vibes Starter Pack makes a great house warming gift.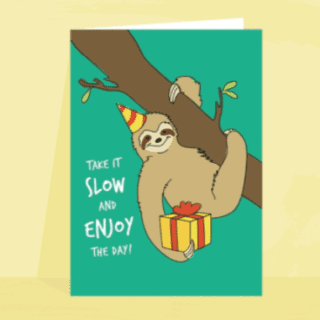 Photo Credit: www.tree-free.com
Tree-Free Greetings makes beautiful individual and boxed cards for holidays and all occasions year-round. These beautiful and well-written greeting cards are made from 100% post-consumer recycled paper in a 100% solar-powered print and production facility in Keane, New Hampshire. Every card is made with VOC-free products and vegetable-based inks. These cards are sure to put a smile on the face of anyone who receives one. The company website has a Write and Send  feature that allows you to personalize and send cards right from our website – making it easier than ever to send snail mail right from your own home.
Photo Credit: www.360cookware.com
Investing in high quality cookware means there is no need to replace worn and damaged pans every couple of years. 360 Cookware pans and bakeware are manufactured in a Green E-Certified factory in West Bend, Wisconsin. They are recognized by the EPA and no harsh chemicals are used while making of the cookware or bakeware. They believe in their products quality so much that they offer a lifetime warranty.
Take 20% off 360 Cookware with discount code USALOVE. No expiration. One use per customer.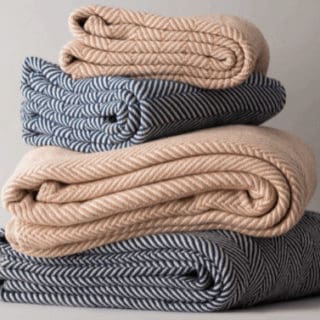 Photo Credit: American Blossom Linens
American Blossom Linens Herringbone Weave Blanket is made ethically and sustainably in the USA from 100% organic cotton yarn and thread. The cotton is grown without GMOs and harmful pesticides. The Herringbone Weave Blanket is perfect as bedding or as a throw on the sofa. This is another product that is made to last and is heirloom quality.
Take 15% off your American Blossom Linens luxury organic bedding order now with code USALOVE. No expiration. One use per customer.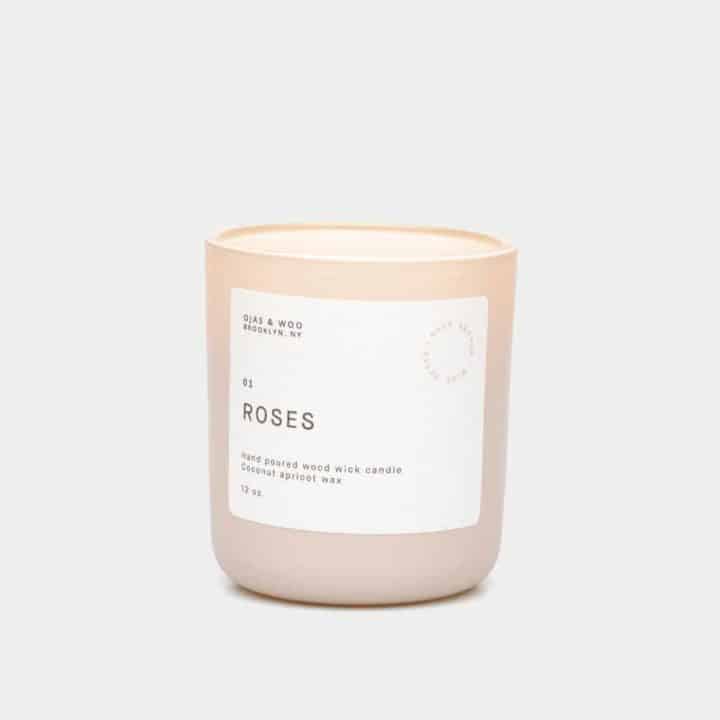 Photo Credit: ojas-and-woo.com
Ojas & Woo is an eco-friendly, vegan, zero-waste aromatherapy scent shop based in Brooklyn, New York. Experience intentional relaxation for the body, mind, and soul translated through quality, sustainable design. Made sustainably with 40 hour burn time. I love the soft, subtle floral scent of this candle! It seems real without having any fake chemical scent to it.
Photo Credit: www.greentoys.com
Green Toys brand toys are my go-to gift for baby showers and child birthday and holiday gifts. All Green Toys products are made in the USA from recycled milk jugs. My kids loved these toys!
Don't forget the American made Eco-friendly gift wrapping paper!
Make sure your American made gifts are wrapped in American made paper. Wrappily Eco-friendly wrapping paper is made in the USA from recycled paper and the fun and stylish patterns are printed from newspaper presses. Unlike traditional wrapping paper, Wrappily gift wrap is recyclable, as soy-based inks are used.
Disclosure: This post is a sponsored post which USA Love List is proud to share with you because, sponsored or not, we only share stuff we love.