I'm Amanda, I live in Wisconsin and I blog for an online Wisconsin gift store. I've learned a thing or two about Wisconsin products and the people who make them, so I am excited to share my ten best things, made in Wisconsin. Some of the products on my list you might expect to see, but some of them might surprise you.
This article was originally written by Amanda Maurer, a blogger at Wisconsinmade.com. Wisconsinmade.com is an online gourmet food and gift store providing products made with pride and passion in Wisconsin to the rest of the United States. It was originally posted in 2012 and has been updated frequently since then.
We are welcoming guest post submissions on the topic of The Top 10 Things Made in My Home State. Contact us for submission guidelines.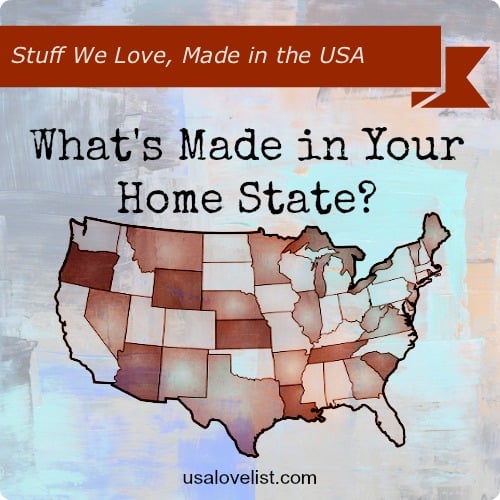 USA Love List editors search for American Made products so you don't have to. These are a few of our most searched for topics.