For those of you who are looking for a classic leather bag, give up your "made in China" Coach habit and shop American made leather handbags by 
Merci-Fortune.
When I received the Charlotte Duffel in the Cerise leather, seen below, my mouth dropped open. The bag embodies American craftsmanship at it's absolute finest. As I carefully ripped through the box when it arrived, I was greeted by the faint scent of new leather. The sparkle from the gold hardware caught my eye and as I reached out to touch the supple leather, I knew other brands wouldn't hold up next to Merci-Fortune.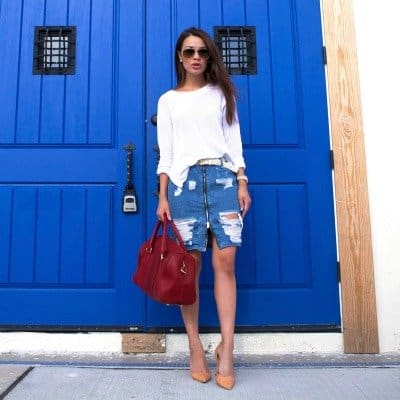 These photos prove that a picture is worth a thousand words.
All Merci-Fortune leather bags are made in small numbers in
New York
's fashion district from 
Horween
® leather, a full grain American leather. Here are a few details about
Merci-Fortune
's materials and production:
The bags are made from full grain leather supplied by Horween, a Chicago tannery that has been making high quality leathers since 1905.
The lining material used for the bags is manufactured in North Carolina.
Their dust covers are cut, sewn and printed in Florida, and are made from American made fabric.
Their made-in-America labels are made in California.
If you're looking to invest in a leather handbag that you'll have for a lifetime, look no further.
Disclosure: This is a sponsored post which USA Love List is proud to share with you because, sponsored or not, we only share stuff we love.