Here is a long and growing list of Black-owned businesses producing American made products. During this difficult time in America, these companies need your support right now, in the future, and always. As the United States struggles through a challenging economy and grapples with the struggle against systemic racism, you may be looking for ways to take action. Your options are many, but sharing and shopping for Made in USA products from Black-owned businesses will make an immediate impact. Put your money where your mouth is.
You may also choose to participate in a protest, join CampaignZero to end police violence in America, read books about Black lives, or use the tools at 5calls.org to reach out to your lawmakers. Each of us can make a difference. We all can take at least one step to demonstrate solidarity in support of racial justice, and to end the systematic oppression of black people that has infiltrated every aspect of daily life, even if when we don't see it or aren't looking. With everything that's going on right now, we suggest starting by supporting at one company on this list.
Do you know of other Black-Owned businesses producing products made in the USA? If so, please let us know in the comment section below so we can add them to this list ASAP!
American Made Art by Black-Owned Businesses
Femchi Art is owned by the artist Femi who is a digital portrait artist specializing in creating portraits of famous actors. He sells digital downloadable prints of drawings and paintings available in the highest resolution. Follow him on Instagram to see portraits of his works. Reach out for custom orders of a portrait of anyone you like via email or IG.
American Made Beauty Products by Black-Owned Businesses
Belle Bar Beauty makes natural, non-toxic hair products that women of color deserve.
Camille Rose hair, bath & body products from natural, food-grade ingredients, including special products for a variety of hair textures.
Canvas Beauty was founded by Stormi Steele, a natural hair care stylist. She sells hair care products to jump start your journey to healthier hair.
Choiselle – each formula is a bounty of vitamin and nutrient-rich botanicals, oils and plant butters with intensive reparative, protective and restorative capabilities.
Darlyng & Co. makes safe, non-toxic baby bathtime essentials in the USA.
Elements of Aliel makes vegan facial care products using ingredients from the earth and sustainable production. I absolutely love the Love Cleanser which includes African Black Soap to hydrate skin. LaKeisha Entsuah, the company's owner, is a native of Philadelphia. She has always had a deep love of science and making things from scratch. This brand was previously mentioned in our Made in USA Beauty Source List.
eLo makes luscious lip stains made from a base of shea butter, jojoba oil, and coconut oil. All products are handmade fresh weekly in Brooklyn, NY. 😀
Eu'Genia makes an all-natural alternative to chemical & petroleum jelly filled moisturizers. It's a family-run social enterprise dedicated to all-natural premium shea butter moisturizers. They are dedicated to fair wages and opportunities for their female workers in Ghana and donate 15% of our profits back to them in the form of an education fund.
Garners Garden offers 100% natural products, 90% of which being vegan-friendly including facial, hair care, and dental hygiene. The company's owner, Phillip Garner, started his brand in 2012.
Goode Butter makes handcrafted, chemical-free hair care for the ingredient-conscious 'curlfriends'. Each product has 15 Ingredients or less. There's a vegan haircare line available as well.
Green Olive Soaps offers organic and vegan personal care products including soaps, body scrubs, and lip balm. The company is environmentally and socially conscious one. Their soap packaging is recyclable and any purchased packing peanuts are biodegradable (dissolve under running water). They purchase our oils and butters under Fair Trade standards and all our products are cruelty-free.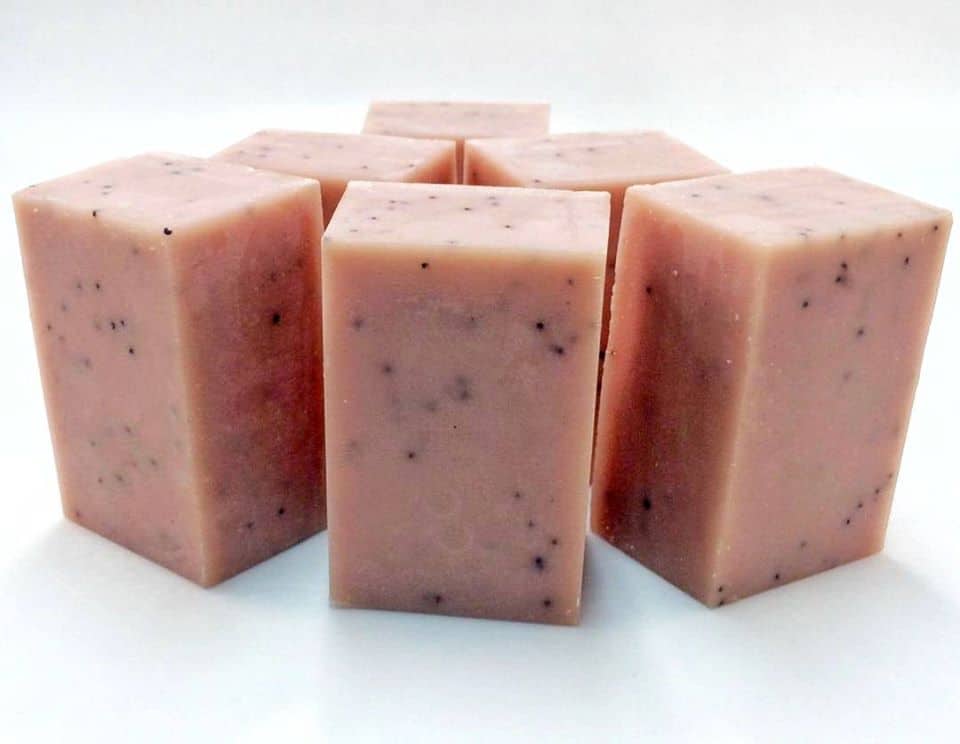 IYOBA is an Oakland, California based beauty company that handcrafts organic products for the natural care of home and body.
Lizzie's All-natural Products creates fresh, natural, toxin-free products for your home and body. They're best known for their Eczema Butter.
Nature's Little Secret was created by Sharnae Williams, mother and wife, to prove that simple ingredients from the ocean, found on trees, and growing from the ground provides your hair with everything it needs to flourish and be happy. The company's hair care products are handmade with natural and organic ingredients to provide high-quality natural hair products for all hair textures. Almost every product has a 5-star rating.
Mischo was created by Kitiya Mischo King, a licensed Cosmetologist, Manicurist, Esthetician and Makeup Artist. Her collection of luxury lacquers come in drool-worthy colors. The lacquer goes on really nicely, dries quickly, and lasts long. Her nail polish is one of my favorite non-toxic nail polish brands both for its quality and fun colors.
Natural Sisters is a brand offering herbal infused haircare products and operating Natural Sisters Hair Salon in the heart of Harlem, New York. Their products are non-toxic and vegan friendly.
Nubian Heritage makes personal care products in seductive scents. I've been using their products for over a decade and absolutely love them. The Indian Hemp and Haitian Vetiver and Lemongrass & Tea Tree Oil are my favorite scents.
Organic Bath Co. started with humble beginnings in founder´s Gianne Doherty and Jay Weeks' kitchen. They are a self-funded black, woman-owned business based in Charlestown, Massachusetts making non-toxic, organic personal care products.
Play Pits makes chemical-free, deodorants for the entire family including a kid-friendly non-toxic deodorant.
Scotch Porter is a black-owned business founded by Calvin Quallis. They make men's personal care and beard care products, available at Target nationwide.

skinBUTTR is a body care line consists of natural body & skincare products including whipped shea based body butters and scrubs. skinBUTTR products are hand made, and free of parabens and harmful chemicals.
Smile Natural Products offers a full line of non-toxic, vegan & cruelty-free oral products. Made with love in Southern California!
Touch Body Works offers natural skincare and haircare made in Detroit from sustainable ingredients that are plant-based and/or cruelty-free.
T-Roots is a handcrafted line of hair and skin care products made from the very best in nature. Founder, Tamy Cozier-Charles, is a licensed natural hair stylist and self-professed product junky with a passion for hair care.
UniQurl was developed by Registered Nurse, Alexis Stanley, who suffered from a hair journey set back in 2016 that left her Mid-back length hair damaged and breaking. The haircare formulas are clean and free of harmful ingredients, and almost all products on the site already have 5-star ratings from customers!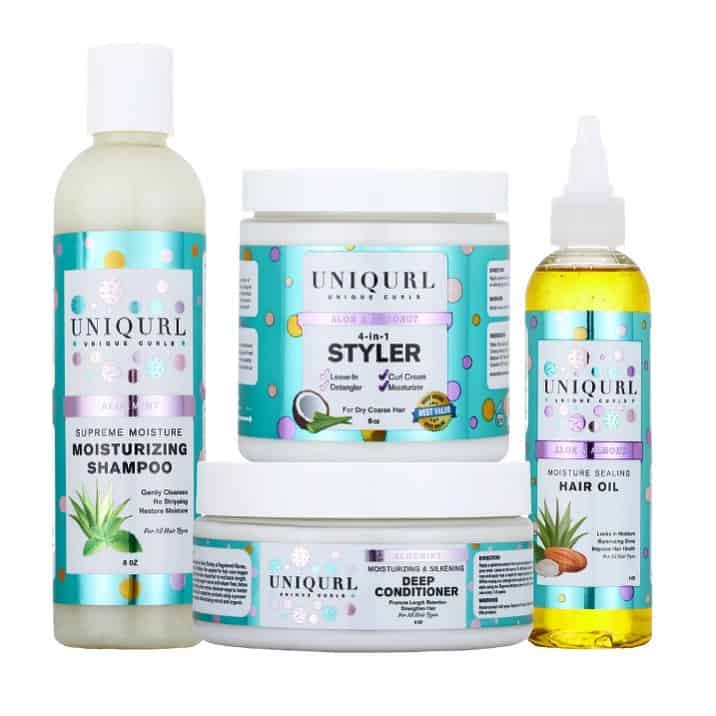 American Made Fashion by Black-Owned Businesses
Aliya Wanek is an eponymous womenswear label that focuses on exploring the connection between one's identity and style. Our mission is to create comfortable, stylish clothing ethically and sustainably as an extension of the wearer's individuality. The company has been handmade clothing in the Bay Area of California since 2016.
Beriqisu was created by Belkis Whyte. Her clothing collection includes pieces cut with vintage style and construction, creating the perfect harmony between style and functionality. All fabric is purchased directly from local fabric houses in Ghana. Her prints are fabulous! She even makes matching cloth face masks and headbands.
Mateo modern fine jewelry at affordable prices. Handmade leather handbags and scented candles from New York City
Rochelle Porter Design makes activewear, masks, backpacks and other lifestyle items in bold prints for a bold life. Affordably priced and available on Etsy too. 15% off Rochelle Porter Designs with discount code USALOVE through January 31, 2021. One use per customer.
American Made Food Products by Black-Owned Businesses
Capital City's mambo sauce is made in Washington, D.C. The sauce has amassed a cult-like following. Established in 2011, Capital City, LLC, was created to give a taste of home to Washington, D.C. metropolitan natives.
Egunsi Foods makes ready-to-heat, grab-n-go authentic African food, derived from classic West African foods. Made from whole, fresh ingredients, with natural preservatives, and no artificial flavors or added colors. 100% Vegan, Gluten-Free, and Soy-Free. Soups can be enjoyed chilled or hot, or use as simmering sauces for quick meals for breakfast, lunch or dinner. The Egunsi Soup is a hearty West African comfort food made with our namesake Egunsi seed. This is a creamy, savory soup with nutty accents, flavored with vegetables, a mild Habanero kick and topped with braised collard greens. YUMMM!!!
Fineapple Vegan makes a coconut milk-based vegan cheese free of gluten, soy, nuts, sugar, and dairy making it a great option for people with common food allergies or intolerances. It's made with clean ingredients including coconut milk, nutritional yeast, red bell peppers, green bell peppers, yellow onions, tomato paste, garlic, vinegar, spices, and natural flavors.
Green Regime makes products including its Elite Protein, a dairy-free, gluten-free, soy-free, GMO-free, wheat-free, vegan meal replacement, made in the USA.
Golde is an independent, Brooklyn-born brand centered on making superfood-boosted essentials for health and beauty.
iEatGrass, LLC. began as Chef Ayindé Howell´s solution to the lack of food diversity in the plant-based sector. They're best known for their Original Mac & Yease, which is Tabita Brown approved!
KYVAN® Foods makes a line of sauces, salsas, seasonings, and jams. The company was founded and is owned by NFL Pro Reggie Kelly.
Love Cork Screw overs six varietals of wine with fun labels!
Maison Noir is a two-fold lifestyle project producing both a T-Shirt line and Oregon wines. Founded by sommelier André Hueston Mack in 2007, both ends of Maison Noir incorporate a trademark attitude and personal perspective on wine subculture. The wines are unique and distinctive garage wines, initially created for some of the New York's best restaurants for whom Mack was a sommelier and now available nationwide.
On the Rocks Gourmet Jams consists of 11 varieties of delicious preserves that combine premium liquor and fresh fruit.
Partake makes gluten-free vegan cookies in flavors like gingersnap and birthday cake. Available at Target nationwide.
Power Bites makes nutritious and delicious gluten-free, vegan, organic dark chocolate bites. Power Bites were created by accident. As a busy father, business owner, and chef, Sharif Rasheed wanted to create a soft granola bar that his teething son could enjoy. Sharif aimed for healthy ingredients that would actually taste good. As he was making his first batch, they naturally broke into squares. And his son, Malcolm, devoured them in a heartbeat.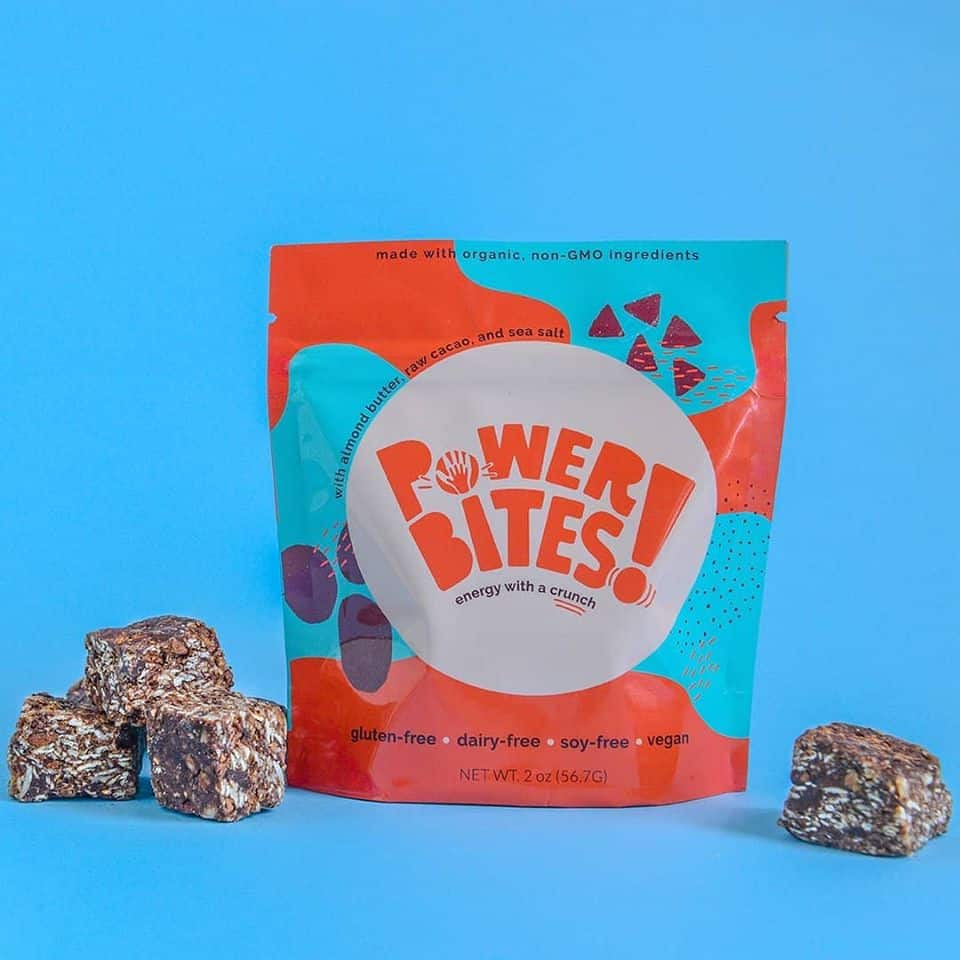 Sanaía Applesauce is making adult snacking fun again with flavor-filled applesauce flavors from guava to tamarind and hibiscus.
Southern Culture makes products for real cooking like their signature Georgia Stone Ground Grits blended with Garlic and beautiful dried herbs and vegan-friendly Banana Pudding Pancake and Waffle Mix.
Symphony Chips makes perfectly spiced potato chips. The company began as a spice company when Andre' Anderson, a retired Chef, developed a custom spice blend sought after by both patrons at the Las Vegas Strip restaurant where he worked and fellow chefs. Another Tabitha Brown approved vegan food product!
The Sweet Lobby Washington DC source for macarons, cupcakes, madeleines, shortbread, mendiants, European-style hot chocolate, loose leaf tea, and more.
Zach & Zoë Sweet Bee Farm is a family business based in the rolling hills of rural New Jersey. After months of research and coaxing by our local beekeeping friends, this family decided to take the plunge and order bees, officially starting our journey as beekeepers. If you're in NYC, find them at Chelsea Market.

American Made Health & Wellness Products by Black-Owned Businesses
Chill Mary, we LOVE your CBD tincture! I've tried many, many brands and flavors of them too. Yours has an amazingly delicate peppermint flavor and a light viscosity, making it easy to keep under my tongue for 15 seconds before ingesting. I also love that your dropper has the measurements on it, so it's easy to understand the dosage! The bright and chill bottle entice me to take a dropper full of this chillaxin' CBD tincture. 20% off your first Chill Mary order with discount code USALOVE. No expiration.
Creole Secret makes 100% natural and vegan Therapeutic Essential Oil blends for aromatic and topical use. Please note that the roll-ons, aromatics, and sprays are made in the USA. The raw ingredients to make the essential oils are organically farmed or wild-crafted. Their all-natural essential oil blends contain no preservatives, parabens or synthetics and are never tested on animals. Kimberly Clayton, owner, and microbiologist, has been creating her products for several years in the Greater Atlanta area. 20% off Creole Secret with discount code USALOVE until December 31, 2020.

Green Olive Soaps offers organic and vegan personal care products including soaps, body scrubs, and lip balm. The company is environmentally and socially conscious one. Their soap packaging is recyclable and any purchased packing peanuts are biodegradable (dissolve under running water). They purchase our oils and butters under Fair Trade standards and all our products are cruelty-free.

IAmSurvivingVegan – Orisha Oshun offers holistic health & healing tips on her IG channel & offers various detoxing from her FREE 3-day detox to the 10-day vegan detox challenge. I've learned so much about my healthy & body from listing to her IG stories and videos.
Plant Based Mary Jane offers a collection of Full Spectrum and Broad Spectrum CBD products that support wellness and vitality. The company was started by a Cannabis nurse who believes in the power of plants to heal our minds and body. NOTE: This CBD is processed in California from hemp grown in Denmark.
Silktáge products are made with loving care using the purest, natural, and organic botanicals Mother Nature has to offer. Each ingredient is handpicked to create our pure, silky, antioxidant-packed, multi-purpose treatments, a modern take on ancient beauty secrets. Founded by Robin Emtage, hairstylist, makeup artist, and natural beauty enthusiast, the brand offers luxurious skincare and organic CBD-infused face oils. 20% off Silktáge with code USALOVE.
Zula Essentials is the premier CBD wellness brand created for Women by Women. Company founder, Carla Joseph, is a Board Certified Nurse Practitioner with over 10 years of experience in the health and wellness space. She is an advocate of mental health being the foundation of your self-care routine. A portion of the company's revenue will always go to a non-profit organization that supports Black Mental Health and Self Care.
American Made Home Goods by Black-Owned Businesses
Aroma by Fire provides a quality candle experience with memorable scents including White Wine and Cuban Cigar, at affordable prices. Another Tabitha Brown approved product!
Bright Blackness family business uses scent as a medium and candles as a platform for sharing positive narratives about Blackness. They offer scents like Paris, Durham, Addis Ababa, and Kingston to take you on a journey through scent.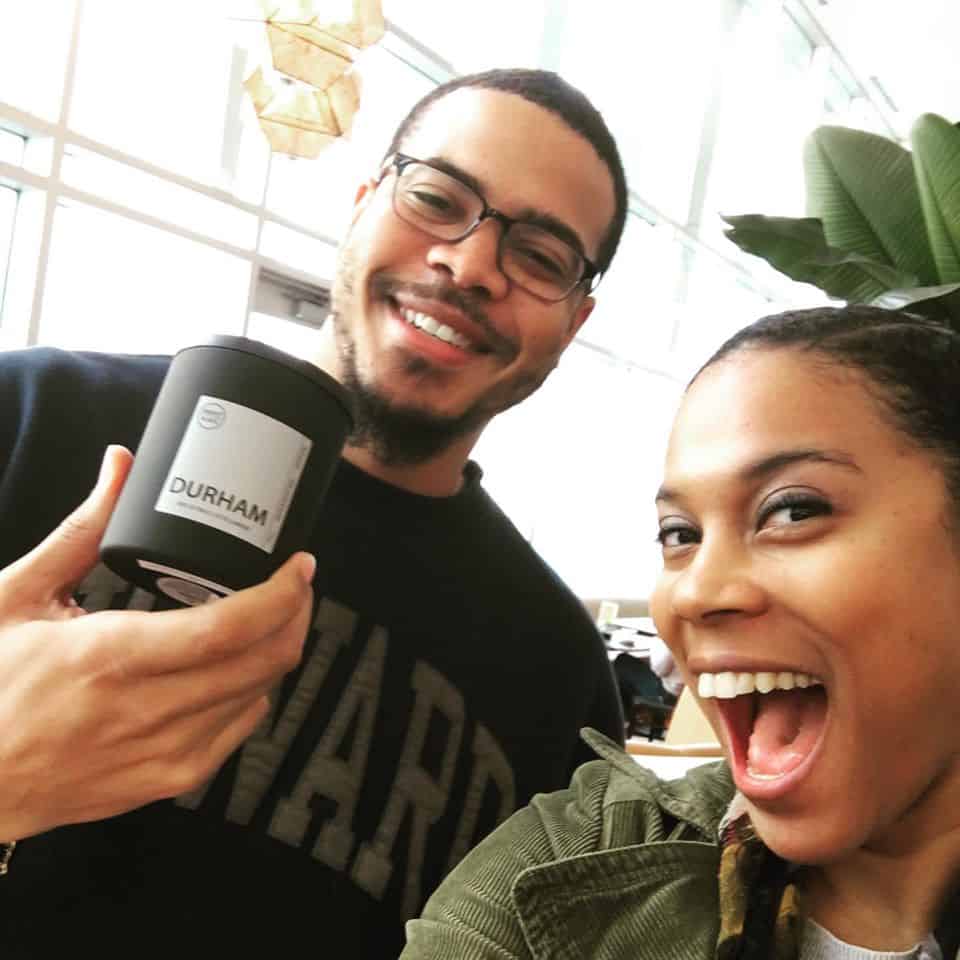 Earthlymart sells natural and chemical-free cleaning products to clean everything from your bathroom, kitchen, living room, laundry, and deck & patio furniture.
Good Vibes All Purpose Cleaner is a powerful, plant-based household cleaner that comes in amazing fragrances like Frankincense & Myrrh, Sandalwood, and Nag Champ. Clean your home and change the entire vibe. Really, who could possibly argue with that? Those scents sound so wonderful!
Harlem Heirloom makes eco-friendly candles made from soy wax and a cotton wick which allows for a clean, even burn that. Owners, Tyler Trinh and Jammie Waldron, offer hand-poured candles delivered in a minimalist-designed black glass vessel.
Karter L'Rose is a small, black, woman-owned apothecary business making natural soy/coconut candles. Each candle is hand-poured with a lot of love in small batches.
Kintsugi Candle Co. is devoted to honoring the beauty in the broken. The word Kintsugi means golden joinery. It's the time-honored Japanese art of repairing broken pottery using lacquer mixed with gold to highlight the beauty of the imperfection. Founder, Allison Jones, sells candles & apparel.
NaturalAnnie Essentials is a lifestyle soy candle company. They create non-toxic soy candles for your home that puts a smile on your face, makes you feel good, and have your home smelling divine! They are fun, vibrant, witty, and ever so fragrant. The scents are really unique and include scents including Brown Sugar Rum, Island Vibes, and Tropical Bohemian, to name a few.
PurHome specializes in natural, non-toxic, and eco-friendly detergents and cleaning products for the entire household. This brand was created by Angela Richardson.
True Laundry Detergent Laundry soap, fabric softener, and hand sanitizer from a veteran-owned company.
---
Pin this list so you can check back for updates and share later.