Mmmm….PIZZA! Who doesn't LOVE pizza? There has to be at least one pizza lover in your life. We found the best gifts for Pizza Lovers, all made in the USA, of course!
American Made Gifts for the Pizza Lover
Photo Credit: wrawp.com
For the gluten free pizza lover on your list, put together a gift basket of gluten free pizza ingredients. Include all three flavors of WrawP Gluten Free Pizza Crust- Original, Tomato, and Spirulina. They are all gluten free, paleo, wheat free and vegan.
Photo Credit: www.amazon.com
The Lodge Cast Iron Pizza Pan is a pan that can be used everywhere- in the oven, on the grill, even over a campfire. It is the perfect pizza pan for the adventurous pizza maker. Lodge Cast Iron cookware is made in Tennessee.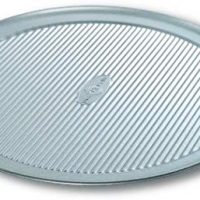 Photo Credit: www.amazon.com
USA Pan is a family owned company that has been making bakeware in Pennsylvania for over 50 years. The USA Pan Aluminized Steel Pizza Pan is made from new and recycled steel. It will be a favorite go-to pizza pan.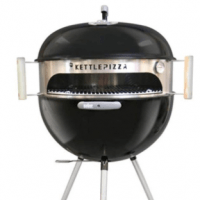 Photo Credit: amazon.com
The made in the USA KettlePizza Pizza Kit attaches to a kettle grill creating the perfect wood oven pizza cooking environment.  If your pizza lover prefers wood oven pizza, this is the gift for them! Learn more about the KettlePizza Wood Oven Pizza Kit HERE
Photo Credit: amazon.com
Kettle Pizza offers this Made in USA 15 inch pizza stone made of cordierite which withstands temperatures to 1000 degrees F. It is designed specifically for the size and high temps of an outdoor kettle-style grill but is great on other grills and in the oven as well. Handmade by artisans in the United States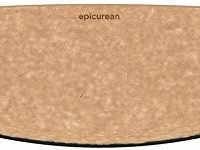 Photo Credit: www.amazon.com
Manufactured in Duluth, Minnesota, the Epicurean Pizza Cutter is made from Eco-friendly, organic fibers that give it the look and feel of wood, yet the durability of plastic.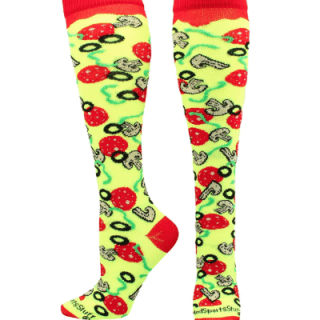 For the pizza lover that has a, well, unique fashion sense, we have the American made pizza themed clothing suggestions you've been looking for! The MadSportsStuff Pepperoni Pizza Athletic Knee High Socks,  might be the tackiest socks I've ever seen, but that just makes them even more AWESOME! And they make me want pizza…
Looking for a gift for someone who loves pizza AND slime? Crazy Aaron's Thinking Putty Pizzarazzi smells like dough, cheese and tomato sauce. It is none toxic, stretchable, and sculptable.
Take 15% off your purchase with discount code USALOVE- no expiration.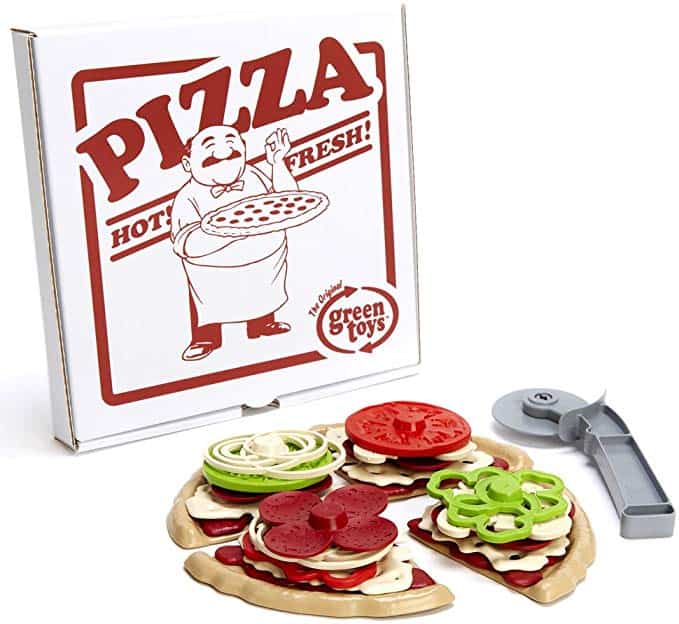 Photo Credit: www.amazon.com
We found the perfect gift for the kiddo who has been bit by the pizza bug.  Green Toys Pizza Parlor is made in the USA from recycled plastic. 
Have you visited our Made in USA Shopping District? It is the place to start your shopping when you want to find the best of American-made.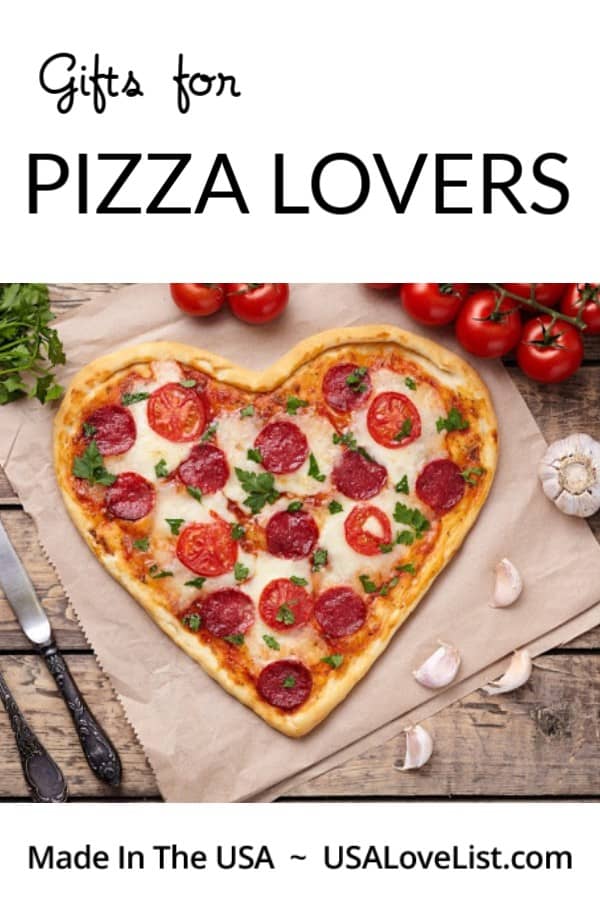 Disclosure: This post is a sponsored post which USA Love List is proud to share with you because, sponsored or not, we only share stuff we love.