You may have heard that in December 2018, the passage of the Farm Bill allowed CBD production to be legal. CBD products are everywhere – and have been for some time now. This is a category where we want to be able to trust in the ingredients we are ingesting, so we will ONLY buy American made options. Fortunately, there are plenty of excellent choices.
What is the difference between hemp oil and CBD oil?
Hemp-seed oils and CBD oils are different. Hemp oil is extracted from hemp seeds which contain almost no cannabinoids. CBD oil is typically extracted from the stalks, flowers, and leaves of hemp or cannabis plants which are full of cannabinoids (natural compounds) that are only found in the cannabis plant family. This oil is high in CBD and extremely low in the most well-known cannabinoid, THC. That means the oil is not psychoactive. CBD oil is known for its many health benefits including helping to reduce inflammation, anxiety, depression, stress, and muscle pain.
American Made CBD Products We Love
4Corners Cannabis grows its hemp organically. They use their own strain of hemp and which they organically extract with sugar ethanol for the gentlest extraction. This process is not only gentle, but it also extracts polar/non-polar compounds for the fullest representation of the strain's top shelf genetics. This extraction process ensures that the compounds are in their most complete form. This tincture can be used daily, with a dropper-full under the tongue.
Ananda Infinite offers 600mg of active cannabinoids per bottle and 20mg of active cannabinoids per serving. This CBD oil offers the full spectrum of cannabinoids with zero THC. It's carried in organic, cold pressed hemp seed oil and made of only plant-based ingredients. This is another high-potency sublingual tincture we love for regular use.
Beekeeper's Natural B. Chill Honey is a soothing blend of nourishing raw honey and high potency hemp oil. Chilling out has never been sweeter. It is a 100% raw enzymatic honey blended with hemp oil, coconut medium chain triglycerides (MCT), and sunflower lecithin. Each 125mg jar contains 500mg high potency hemp oil. This honey is made with USA-grown hemp. B.Chill is non-psychoactive and contains 0% THC, meaning you get all the chill without the trip.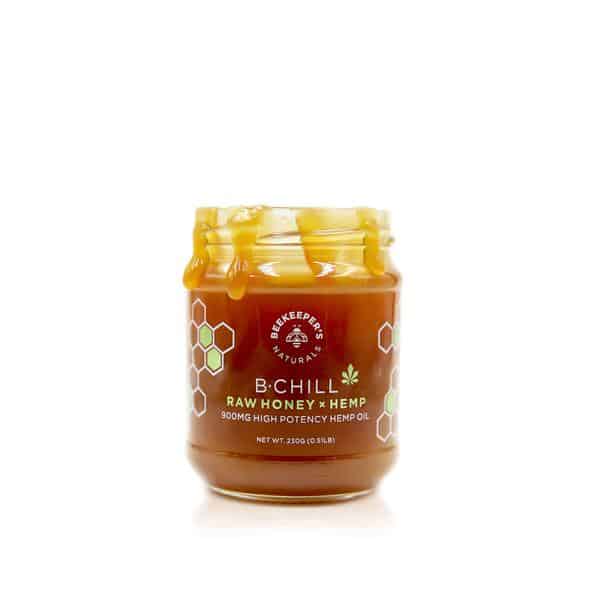 CBD for Life
 tincture offers a unique combination of CBD isolate and phytocannabinoid-rich CBD oil that is boosted with nutraceutical-grade 99% pure CBD isolate, all derived from organic hemp. This tincture is made with CBD oil, nutraceutical-grade 99% pure CBD isolate*, and organic MCT oil. CBD for Life CBD oil is offered in both unflavored and peppermint flavors. CBD for Life is headquartered in
New Jersey
where the products are produced in a large-scale contract manufacturing facility.
Green Roads CBD Gummy Bears
 are a delicious way to consume all-natural CBD in a convenient gummy snack. Pharmacist-formulated and infused with 10 MG CBD per gummy, the
Green Roads RELAX Gummy Bears are great to take before bed.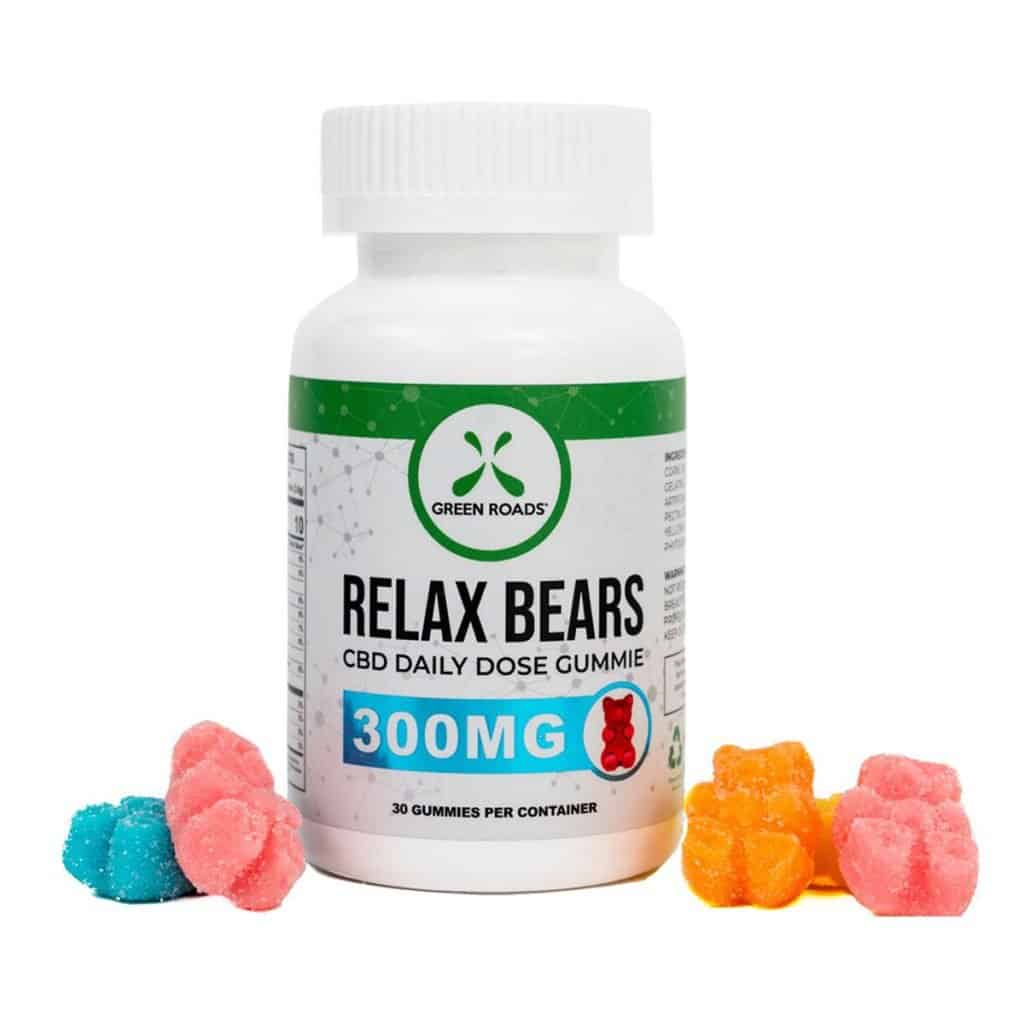 High Gorgeous Plan Jane Tincture is great if you're looking for a lightly sweetened formulation.
It's made of fractionated coconut oil and CBD to make it easy to go down and help heal your mind, body, and soul. CBD Tincture can be used to treat anxiety, to help relax, and as an anti-inflammatory. High Gorgeous is an all-women company.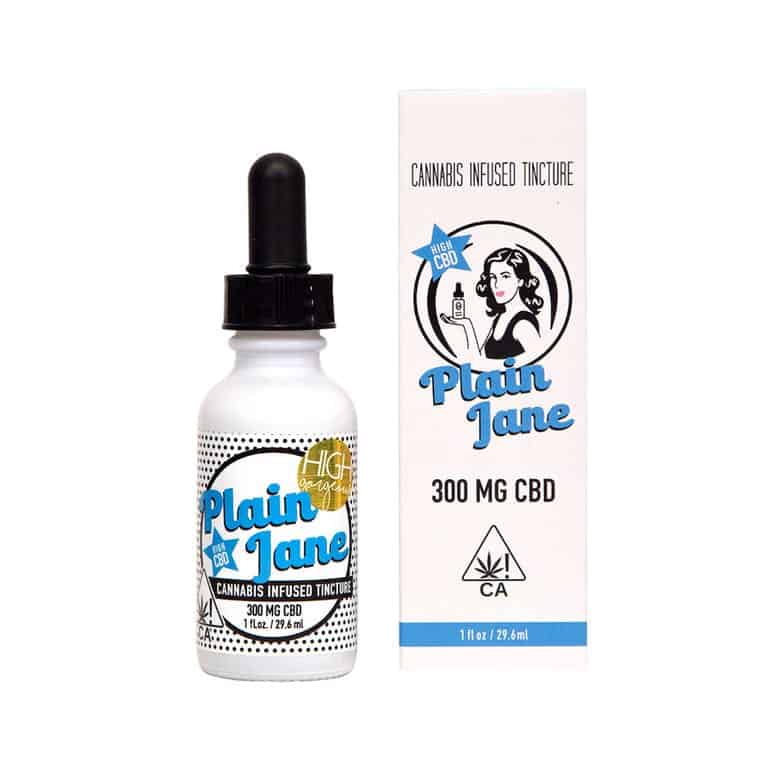 Infinite CBD
 isolate is unique because of the addition of cannabis-derived terpenes. The terpenes are added to optimize more of the effects unique to the plant's strain. One drop contains just .5 mg, 1, 2, 4 or 8.5 mg of pure hemp-derived CBD isolate.
This mixture ratio of coconut oil to CBD allows the consumer to choose a low amount of CBD or a higher amount, depending on the magnitude of effects one feels.
Lazarus Naturals
 makes high potency CBD tinctures that are vegan and gluten-free without artificial flavors, preservatives or sweeteners. Made with fractionated coconut oil, hemp extract, and naturally derived flavors. The company strives to make its products 
accessible to everyone
.
To that end, Lazarus Naturals offer 60% off to veterans, individuals on long-term disability, and low-income households.
Mary's Nutritionals
 offers concentrated tincture containing 500mg of activated hemp extract in a 15mL bottle. It's mixed with cinnamon oil, myrrh, and sweet almond oil. The 
Remedy
Oil
packs 250 servings into just a half ounce bottle where only one single drop under the tongue constitutes a 2mg dose.
We love the anti-inflammatory ingredients and how concentrated Mary's Nutritionals Remedy Oil is. 
Disclosure: This is a sponsored post which USA Love List is proud to share with you because, sponsored or not, we only share stuff we love.
Image Credit: Green Roads