Cannabidiol, better known as CBD, is a chemical derived from the hemp plant. Studies have shown the CBD (which is processed into an oil) is effective in reducing skin inflammation and can help in fighting dry skin, acne, psoriasis, and eczema. Some studies have even shown that the antioxidant properties in CBD can help fight the signs of aging. These are all good thing to look for in facial products!
Our list of the best CBD facial products includes products that are American made. Learn more about the benefits of CBD in our article Benefits of CBD Oil And A Source List of American Made CBD Products.
Consult with your doctor before using CBD products. If you're pregnant or breastfeeding, the FDA warns against CBD use in all forms
Do you have a favorite product that we need to know about? Let us know in the comments below.
Best CBD Facial Products
Please Note: The products in this list are manufactured in the USA from American grown hemp. Some of a product's ingredients may be sourced globally, as not all ingredients are found in the USA.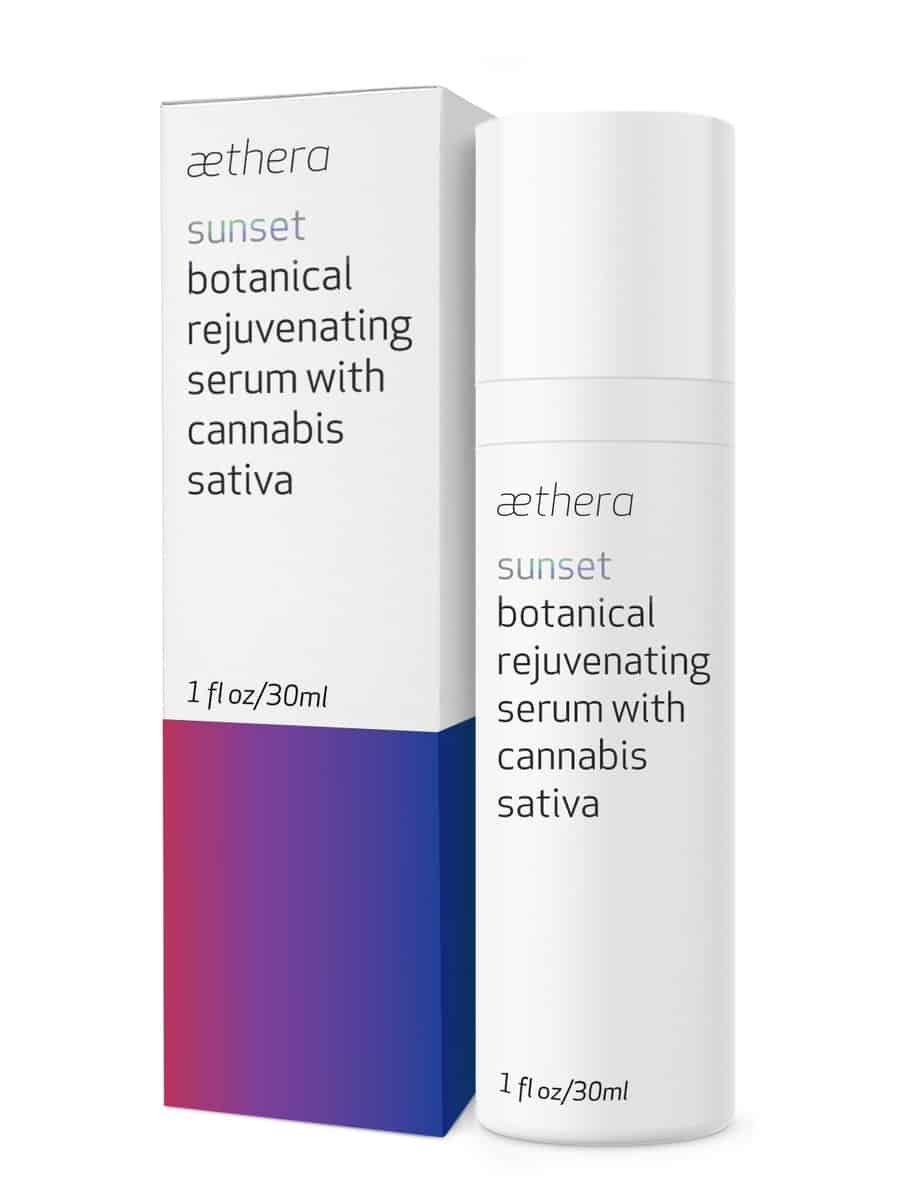 Photo Credit: aetherabeauty.com
Aethera Beauty Sunset Botanical Rejuvenating Serum with CBD is a soothing CBD-infused night serum that helps de-stress and gently exfoliate the skin while you sleep. Niacinamide, and a blend of botanical actives including papaya, prickly pear, guava, and tamarind, means you'll awaken with a gorgeous, natural glow. I try a lot of organic, vegan, non-toxic beauty products and Aethera has thoroughly impressed me. I noticed an immediate glow to my skin on the first day of using this product on my face. It's light-weight and fast-absorbing.  Aethera is inspired by the tropical botanical concentrates used by island healers and native communities of the Caribbean.
Photo Credit: clovergiftshop.com
Clover Gift Shop is a female-owned business in Woodstock, Vermont. Founded in 1928, Clover Gift Shop is now owned by Patricia Eames for 11 years. This online CBD gift shop offers many Vermont-made CBD products. Clover Apothecary Rejuvenating Eye & Facial Gel is handmade in small batches in Vermont and is infused with Vermont grown CBD. This CBD infused eye and facial gel product was specifically formulated to help improve facial complexion, smooth, and hydrate the skin. 
Take 20% off Clover Gift Shop CBD oil and skincare with discount code USALOVE for one-time use and has no expiration.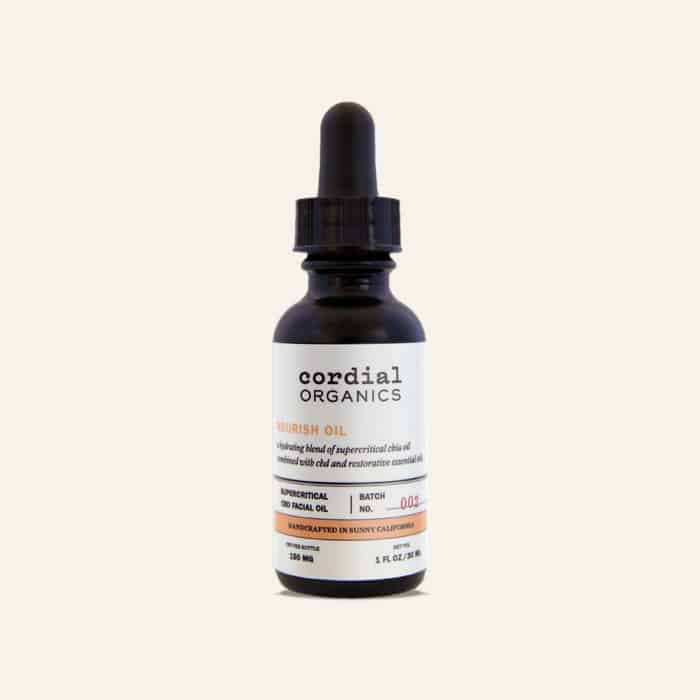 Photo Credit: cordialorganics.com
Cordial Organics Nourishing Facial Oil is skinfood for your face. It's made from a hydrating blend of supercritical chia oil combined with CBD and restorative essential oils and offers regenerative, anti-inflammatory, and calming properties so you wake up looking vibrant.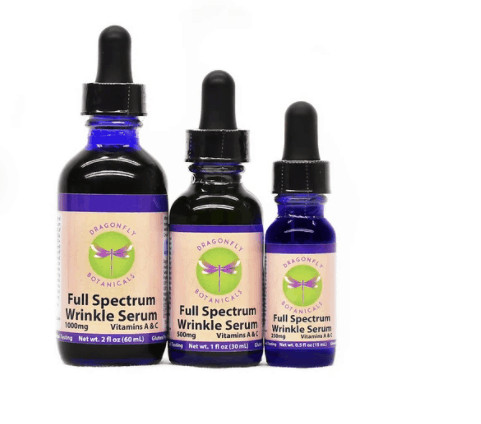 Photo Credit: dragonflyhempcbd.com
Dragonfly Botanicals hemp CBD facial products are made with organic and natural plant based ingredients. Hemp extracts are derived from non-GMO and organic grown Colorado hemp and all products are made in small batches. Items include face creams, eye cream, and wrinkle serum.
Take 25% off your Dragonfly Botanicals purchase with code USALOVE.
Photo Credit: elevatecbdcosmetics.com
Elevate CBD Cosmetics marries solution-based ingredients to deliver skincare results, with aloe, not water, as the foundation of its products. These products pair aloe and Cannabidiol (CBD), a compound derived from cannabis plants that act as an anti-inflammatory, anti-aging, and breakout reducing super-nutrient, to deliver skincare and cosmetics that reduce inflammation and strengthen the skin. Research has shown that CBD can prevent acne, decrease excess oil production, and soothe sensitive skin. What's not to love about that? Elevate CBD Cosmetics are vegan, cruelty-free, and paraben-free.
Photo Credit: kanaskincare.com
Kana Korean inspired facial products are an all-natural, aromatherapeutic approach to skincare. Kana products are vegan, cruelty free, and paraben free. Products include CBD toner, hemp face oil, and face creams made with CBD and hemp.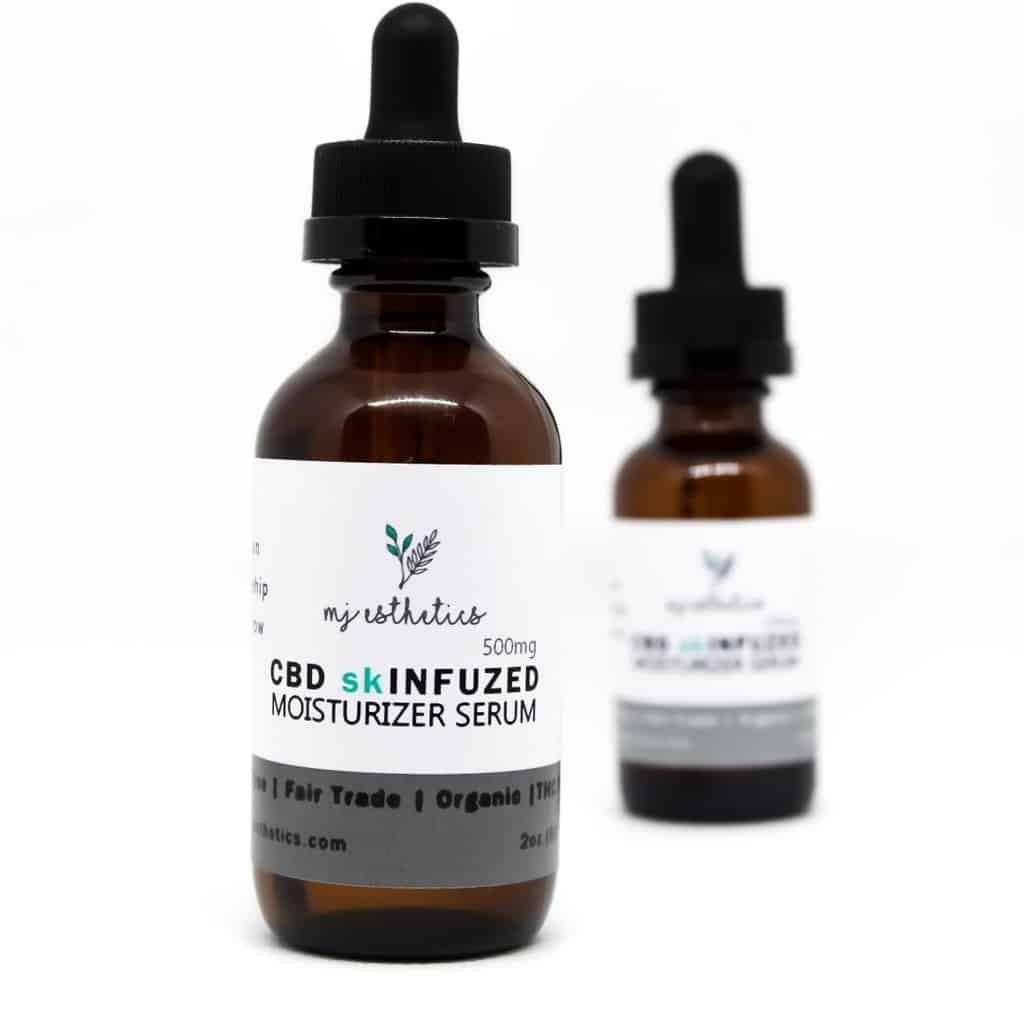 Photo Credit: mjesthetics.com
MJ Esthetics CBD products are made by a licensed Esthetician with organic hemp-derived CBD isolate. Facial care and skincare products are made in Washington is small batches. The Moisturizer Serum is made with oils of argan, rosehip seed, hazelnut, sweet almond, hemp-derived CBD isolate, and essential oils of lavender, ylang-ylang, geranium, and yarrow. I love this serum because it fights the signs of aging and it's perfect for all skin types.
Photo Credit: www.ulta.com
Truly CBD Jelly Anti-Blemish Facial Serum is formulated with CBD, to help with redness and inflammation, and Salicylic Acid to treat existing breakouts and clogged pores. Truly has other CBD products including facial cleansers, oils, and masks. These products can all be found at Ulta.
Our list of the Best CBD Skincare Products includes many companies who carry facial products too!
More Made in USA CBD Product Lists
Have you visited our Made in USA Shopping District? It is the place to start your shopping when you want to find the best of American-made.

Pin this list to save it for later!