As the weather warms up many of us want to get a little glow and ditch the winter complexion. Our secret: American made self-tanning products. You'll be glad to know that sunless tanning has come a long way. However, when it comes to self-tanners, there is no time to gamble with unknowns. When you buy a product manufactured in the USA, you can have more confidence in the quality and consistency of the ingredients, not to mention the huge breakthroughs self-tanning has had.

Sunless Tanning Tips: Choose American Made Self Tanners
There are many reasons to try the new generation of self-tanners. Self Tanners offer:
less fake tanner scent
more consistent coverage
no streaking
"real" tan look – orange is gone
Sunless tanner provides an instant glow, safe from UV rays, helping us keep our skin youthful longer.  In the spring I use bronzing mousse to get instant color while a build a more tan complexion with a gradual tanner.  I usually keep using the same foundation and add some matte bronzer to pick up a little extra color on my face as well.
My favorite two American made sunless tanning products:
St. Tropez Bronzing Mousse
Apply this sunless tanning mousse with a mitt and you will look like you just stepped off a tropical island.  I have been using this one for three years and have yet to make a mistake with the mitt.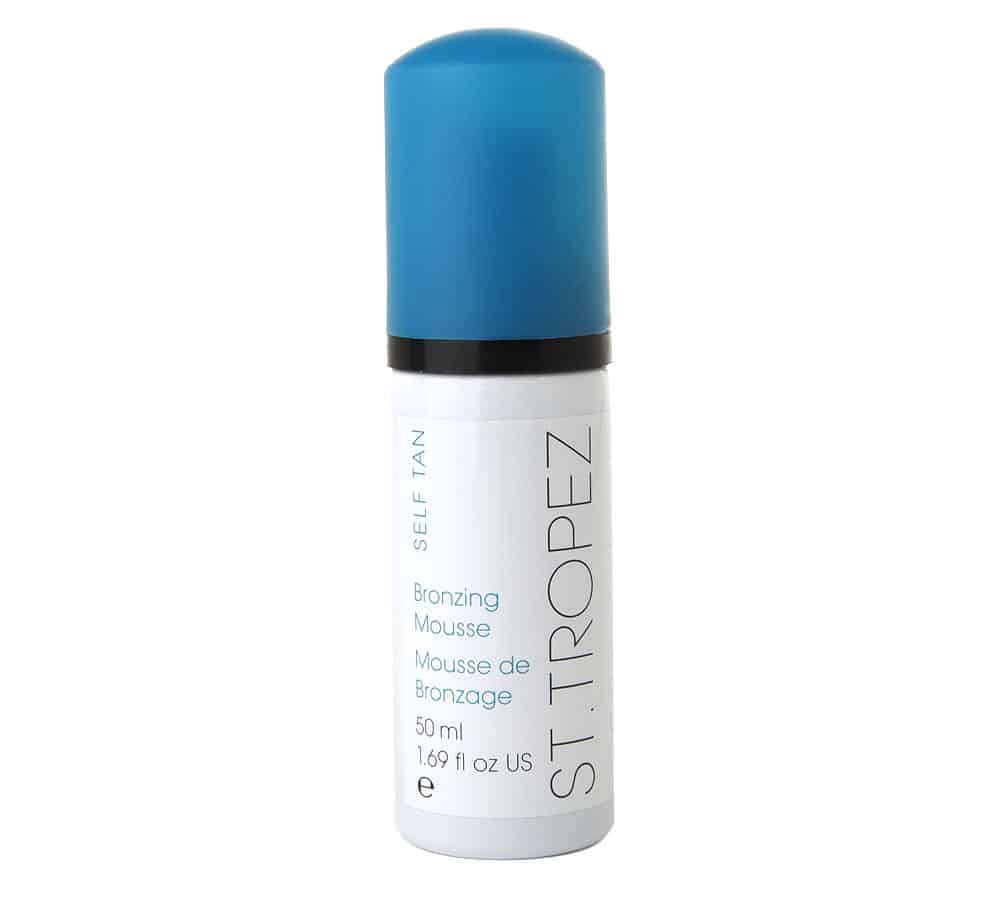 Benefit Cosmetics Hoola  Matte Bronzing Powder
Try some bronzer pressed powder on your face; it will help bring your foundation deeper to match your new tan.  Stick with a matte powder for this.  I use this to create slight contouring and then dust it all over to keep a natural look.
How to use sunless tanner
Always start by doing a dry exfoliation with a body mitt or brush.  Rinse off and keep your skin free of other products and oils to let the tanner do its job with the most even results.
Choose the right shade for your skin tone.  Going from very light to ultra dark will show streaks.  Change gradually for more natural looking results.
Work quickly applying self-tanner to one area at a time.  An example is starting below the knee then moving above the knee rather than the whole leg at once.
Apply an even amount.
Go easy on hands, feet, knees, elbows or any other dry areas.  If you are particularly dry here put a small amount of lotion on these areas only before applying the tanner.  It helps it to not absorb the tanner into the excessive dry spots but rather evenly coat it.
SUNLESS TANNING TIPS AND MORE AMERICAN MADE SELF TANNER PRODUCT SUGGESTIONS
Don't miss our other articles on self-tanner products! From the best American made face bronzers to tips on making that tan last, we have you covered!
Lotion or Spray? The Best Non-Toxic Self Tanner, Made in the USA
How to Apply a Streak Free Tan
How to Keep Your Summer Tan Using Trusted American Made Products.
Need more advice on applying your self-tanner?  Ask your questions below or tweet to
@amariebeauty
.
Follow USA Love List's board Beauty: Made in USA on Pinterest.