If you are heading off to college this year, or know someone who is, make sure to read and share our suggestions of American made college campus must-haves! All of these items are essentials for students who live on campus, as well as those who live "down the line", to make it through a full day of classes.
Start the school year off right with these 5 College Campus must haves
1. A large, sturdy tote bag
Tough Traveler has been manufacturing bags, luggage, child carriers and backpacks in upstate New York for over 40 years. The Daycoma Tote is the perfect size for books, a laptop, and supplies. 100% made in the USA, the Daycoma Tote is washable and water-resistant and it's available in 7 colors. Click here for more articles featuring Tough Traveler products.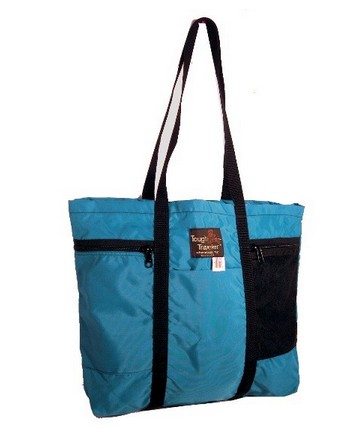 2. A caffeine, I mean coffee, receptacle
A Ball canning jar +Cuppow + Freaker USA + coffee= LOVE! AND the Ball jar, Cuppow (the mouthpiece), and Freaker USA (the knit insulator) are all American Made! Click here for more Made in USA Coffee and Tea options.
4. Snacks/portable meals
Back to back college classes means brain food is a must! Corazonas oatmeal squares taste great and are good for you too! Corazonas are made with plant sterols that are proven to lower cholesterol. Click here for more healthy snacks made in the USA.
4. A stylish bike helmet
If you live off campus, finding a parking spot can be a nightmare, and on-campus housing can be quite a distance from classes. Not to mention how far of a hike it can be from one class to another! Having a bicycle while at college is great way to get around, and with a Bandbox bike helmet and cover, you can look fabulous while doing so! Click here for more American Made Bikes and Bicycle Accessories.
 5. Rainy day footwear
Waking up on a rainy morning really puts a damper on the day, especially if that day is full of classes.  With Sloggers rain boots, your feet will stay dry while trudging across campus. With the many patterns available, you are sure to find a pair that fits your style. Click here for more Made in USA boots.
Disclosure: This is a sponsored post which USA Love List is proud to share with you because, sponsored or not, we only share stuff we love.