Support US agriculture this holiday season by purchasing from an American family owned and operated farm business like Circle B Ranch. Get the ingredients you'll need to create memories for your next family feast, or get the perfect gifts for the foodies on your list.
American Raised Free Range Pork
Circle B Ranch free range pork products come from hogs that are raised using sustainable and humane production methods that adhere to the Certified Humane Raised and Handled and Animal Welfare Approved standards of operation. Taste the difference that natural raising and humane treatment can make to the taste of pork that is 100% bred, raised and processed in the United States!
At Circle B Ranch, is committed to small farm production, raising hogs free of antibiotics, hormones, and gluten, and to delivering quality products to you and your family.
Circle B Ranch Foodie Goodies We Love
The Circle B Ranch website is a Foodie's heaven! Whether you are planning the menu for your next gathering, on the hunt for a new foodie adventure, or looking for a unique gift, you are bound to find something…OK…a lot of somethings. Here are just a few of our favorite Circle B Ranch American made (and raised) products.
1. Free Range Bacon
Circle B Ranch specializes in humanely-raised, nitrate-free, antibiotic-free Berkshire pork belly bacon. This is bacon that you really can eat for breakfast, lunch, AND dinner without having to worry about the amount of nitrates in your diet. Who needs an excuse to eat more bacon?!
Entertaining Tip: Try Bacon Wrapped Dates as party appetizer.
Gift Idea: A membership to the Bacon of the Month Club would make the BEST GIFT EVER!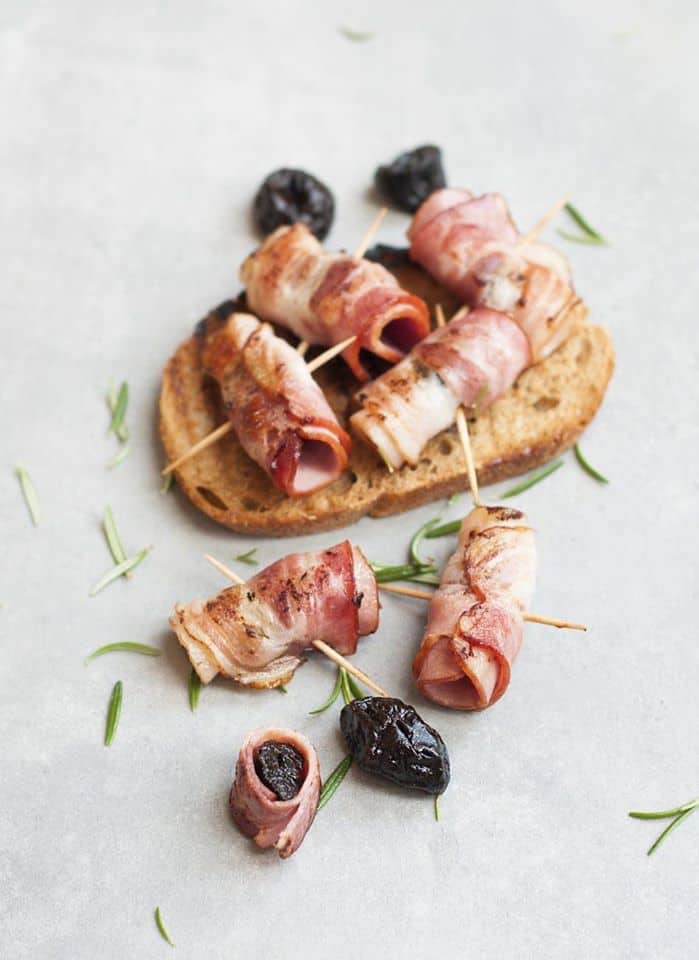 2. Marina's Natural Fresh Fruit Chutneys
Marina spent years perfecting Circle B Ranch's natural fresh fruit chutneys. Each chutney is crafted with fresh picked fruit and organic spices, with no added preservatives. All chutneys are gluten free.
Entertaining Tip: Marina's chutneys make a flavorful addition to your dinner party free range pork chops, pork loin, or ham. Add a dish of each flavor to your dinner table and encourage you guests to taste test them all.
Gift Idea: Marina's chutneys make a great hostess gift!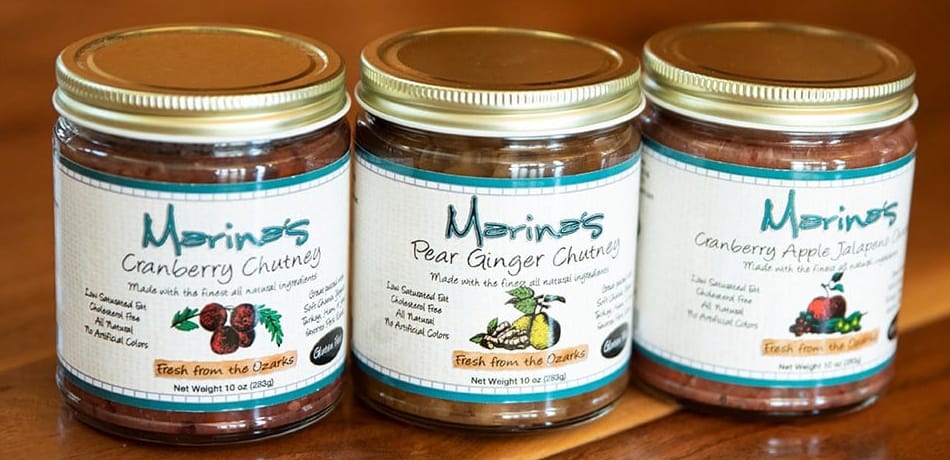 3. The Super Pork Bundle
The Super Pork Bundle is a super deal and includes; Hickory Smoked Bacon, German Sausage, Big John's Hot Dogs, Big John's Kielbasa, Top Tomato Bloody Mary Mix, six Pork Meat Sticks, and top it off with Marina's Ketchup. All of this for only $60!
Entertaining Tip: The Super Pork Bundle makes a perfect addition to any Super Bowl party menu.
Gift Idea: The Super Pork Bundle is a great gift for the tailgater on your list.
4. Top Tomato Bloody Mary Mix
Circle B Ranch's "Top Tomato" Bloody Mary Mix is full of spice and heat. It has won multiple award including the MiroLiquor Spirit Awards 2018 Triple Gold and Sip Awards 2018 Platinum. Circle B Ranch's Bloody Mary Mix is made with vine ripened tomatoes, fresh chopped onions, minced garlic and various spices. Top Tomato Bloody Mary Mix is gluten free, and contains no MSG, no preservatives, and no high fructose corn syrup.
Entertaining Tip: Be creative with your Bloody Mary garnishes! Try sliced cucumbers, pickles, stuffed olives, pickled okra, and Circle B Ranch's nitrate free flavored pork sticks.
Gift Idea: The "Top Tomato" Bloody Mary Kit makes a great gift for your BFF.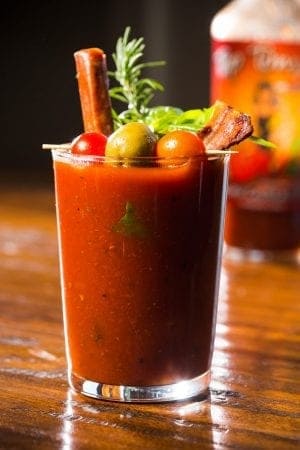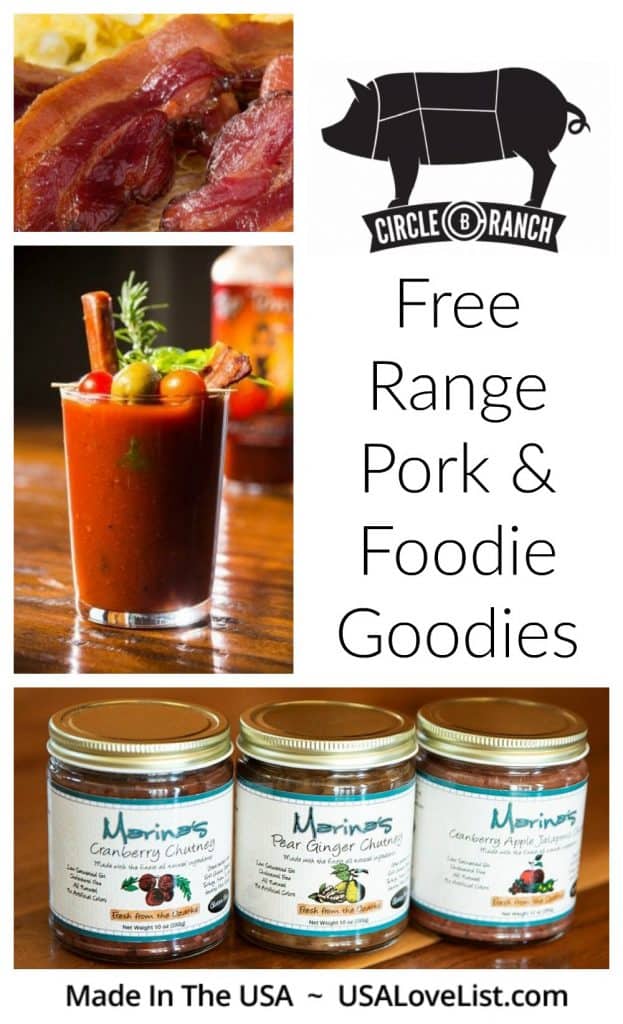 Disclosure: This is a sponsored post which USA Love List is proud to share with you because, sponsored or not, we only share stuff we love.