Fall is in the air, and what better way to prepare for my favorite season than with a fall foodie themed giveaway! For this giveaway we are partnering with Crown Maple to introduce to you their unique and flavorful artisan crafted maple products.
Crown Maple: Estate Produced Maple Syrup
I am a New Englander born and raised, so I grew up around tapped maple trees and everyone in this neck of the woods knows somebody who makes syrup. That being said, I am impressed with Crown Maple organic, pure maple syrups. They bring maple syrup to a whole new level!
Crown Maple is established on an 800 acre estate located in Hudson Valley, New York. For the past 10 years, owners Robb and Lydia Turner have been passionate about creating high quality artisan maple products. They have done this by combining the best nature has to offer® in organic maple farming, artisan craftsmanship, and state-of-the-art production technology. Crown Maple offers a wide variety of premium and infused pure maple syrup flavors, as well as maple sugar, and other maple products.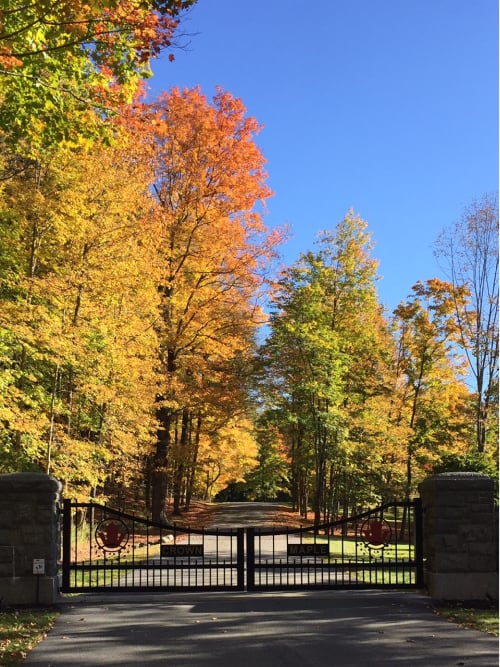 Crown Maple: Not Just Pancake Syrup!
Of course, Crown Maple syrup is fabulous on pancakes. The Cinnamon Infused syrup is my all time favorite pancake topping. The aroma and flavor of maple and cinnamon mixed with a hint of pecan have turned simple pancakes into my favorite fall comfort food. However, Crown Maple syrups were created for more than just pancakes.
Crown Maple pure maple syrup varieties are each crafted with layers of flavors. Pure maple syrup has so many uses. It can be used as a sugar replacement and as a flavor enhancer. It can be used in desserts, for glazing meats, as a vegetable enhancer, as beverage flavorings….and so much more! You can turn any meal into a fine dining experience by adding a touch of Crown Maple pure maple syrup to a simple recipe. In fact, tonight I glazed steamed carrots with the Crown Maple Dark Color Robust Taste syrup. Crown Maple pure maple syrups are every foodie's must have kitchen ingredient!
For foodie inspiration, visit the Crown Maple Recipe Collection on their website, and check out the cooking videos on the Crown Maple Syrup YouTube page. I have already added all the recipes I want to try to my Pinterest boards. What will you make first?
A special offer for our readers: Save 25% on your Crown Maple order thru Sept 30th with code USALOVE
THE GIVEAWAY
Enter now to win a $100 in Crown Maple products from the Crown Maple web store. Winner's choice of products.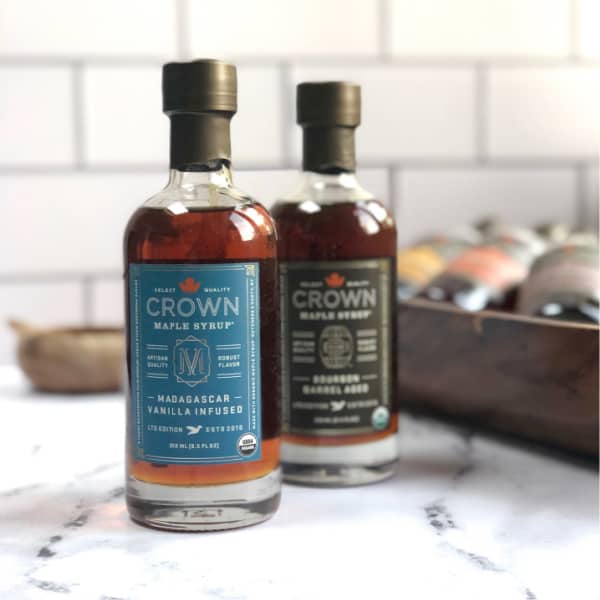 There are a variety of ways to enter this giveaway including opportunities for multiple daily entries. Good luck!
Click the arrow buttons below for further instructions on each entry. This giveaway will close at midnight on Thursday, September 17, 2020. The winner will be randomly selected, verified for correct entry participation, and notified by email.
a Rafflecopter giveaway
If you've already entered one contest on USA Love List, entering another will be even easier. Visit our Giveaways Page to find out about other active offers to join.
Disclosure: This is a sponsored post which USA Love List is proud to share with you because, sponsored or not, we only share stuff we love.