For everyone who firmly believes in the saying, "It's 5 o'clock somewhere," this list is for you! We think you'll love USA Love List's American made gifts for enthusiasts of craft cocktails.
American Made Gifts for Enthusiasts of Craft Cocktails
Garnish is key to making any cocktail at home look like one made with skill and expertise. Be sure to have a razor-sharp knife, like, Alfi High Performance Kitchen Knives to slice citrus peel and add the perfect finishing touch to every at-home cocktail you make. Alfi knives are made in the company's family owned, lean facility in California.
Grab a bottle of American made Tito's vodka and add it to a gift basket with the ReJigger. Don't forget to include the following cocktail recipe for The Best French 75.
---
The Best French 75
2 oz Tito's Handmade Vodka
½ oz fresh-squeezed lemon juice
¾ oz simple syrup
Champagne or other sparkling wine
Pour Tito's Handmade Vodka in the large section of the ReJigger. Pour lemon juice into the medium section and pour the simple syrup into the small section. Shake your concoction in the ReJigger highball glass with cracked ice. Strain out any ice and pour into a glass. Top off with chilled champagne or sparkling water.
---
No one likes a watered down cocktail. Keep your cocktail chilled in SPARQ Soapstone Whiskey Tumbler. Chill them in the freezer beforehand and then pour in your cocktail. They can also be heated for warm cocktails. SPARQ's soapstone products are all made in Colorado.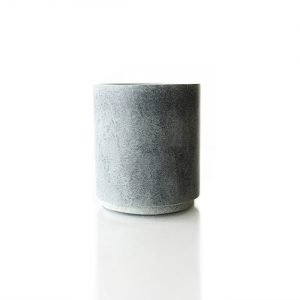 It wouldn't be a cocktail party without a few stylish accessories either. I'm really diggin' this Ben's Garden "Life Is Just Like A Cocktail" Round Decoupage Glass Tray. I don't envision anyone wanting to put this number away after the cocktails are gone either. All of Ben's Garden items are handmade in New York.
Lighten the mood with one of Vance Family Soy Candles' Cocktail Mixer Candles. These candles are truly special and unique – our entire team loves them. Check out their website for a list of all the mixer options. I suggest the Tom Collins light citrus scent to complement your French 75 cocktail. All Vance Family Soy Candles are made in Washington State.
For more gift ideas don't miss, this Simple Cocktail Recipe Using American Made Organic Whiskey
Disclosure: This post is a sponsored post which USA Love List is proud to share with you because, sponsored or not, we only share stuff we love.
Image credit: Katy Skelton