For everyone who firmly believes in the saying, "It's 5 o'clock somewhere," this list is for you! We think you'll love the items we have picked for our list of best cocktail gift ideas made in USA. These items make fabulous gifts for every occasion.
Best Cocktail Gift Ideas Made in USA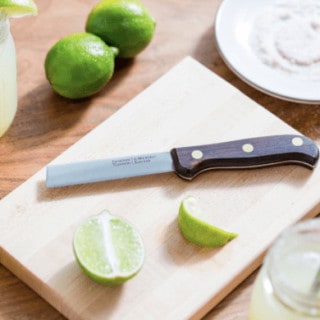 Photo Credit: rmurphyknives.com
R. Murphy Knives and award-winning mixologist Jackson Cannon joined forces to create the Jackson Cannon Bar Knife – the only knife ever designed with the professional bartender in mind.  Bartending mavens across the country are already using this revolutionary knife in the hippest bars and singing its praises.
Photo Credit: brothersmuddlers.com
Every bartender of craft cocktails needs a sturdy, easy to handle muddler. Brothers Muddlers has perfected the design for the best, most functional muddler. These muddlers are all made in the USA from American sourced hardwoods.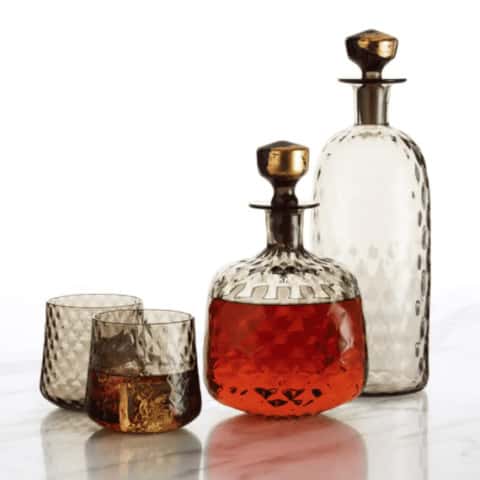 Photo Credit: decicioglass.com
Decicio Artisan Glass Decanters are designed and handmade in Seattle, Washington by artist Greg Clarke. The glass is handblown and these decanters will add style and class to any bar.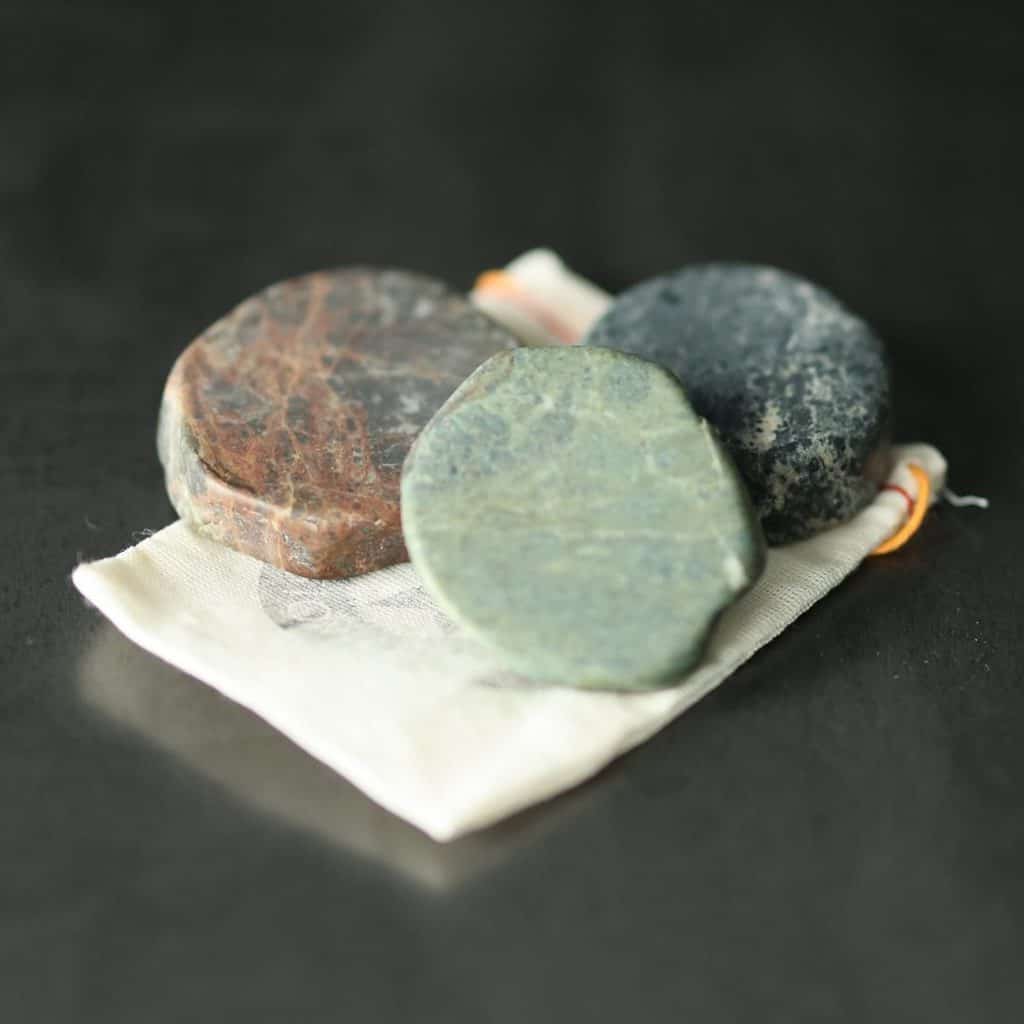 Photo Credit: americanstonecraft.com
American Stonecraft Chilling Stones are smooth, and colorful. They are made from field stones gathered from across New England. These unique chilling stones are hand tumbled and are a natural way to cool cocktails with out watering them down. Keep them in the freezer between uses.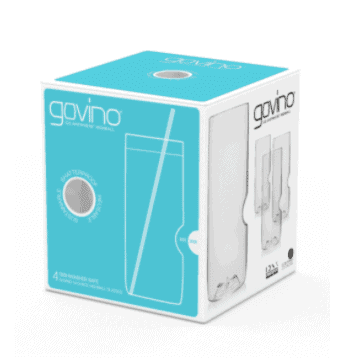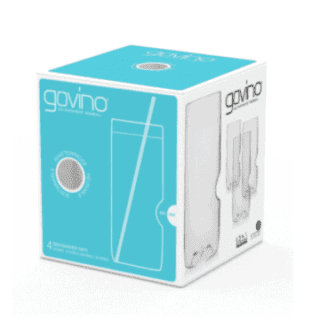 Photo Credit: govino.com
Govino reusable cups are comprised of Tritan from Eastman, a US made flexible, shatterproof, highly durable, BPA/BPS-free polymer. they are perfect for entertaining indoors and outside when you don't want to use glass. They are classier then plastic party cups and they are dishwasher safe. Available in Highball, Rocks, Wine and Beer styles, all with the signature Govino thumb notch.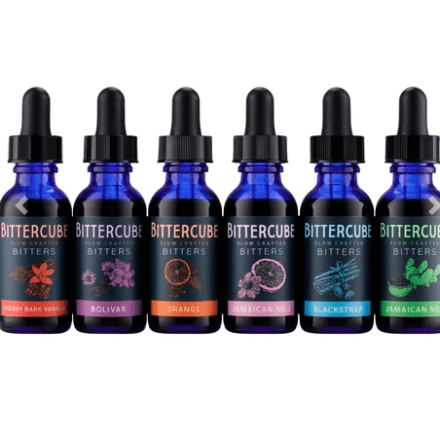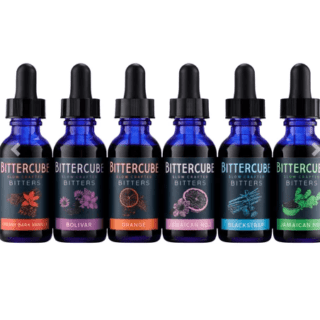 Photo Credit: store.bittercube.com
The Bittercube Bitters Variety Pack is like a spice rack for cocktails. Bittercube Bitters contain no extracts or chemical flavorings. All ingredients are natural and sourced from farms near and global. This is a must have for those who love to experiment with cocktail flavors. Made in Milwaukee, Wisconsin.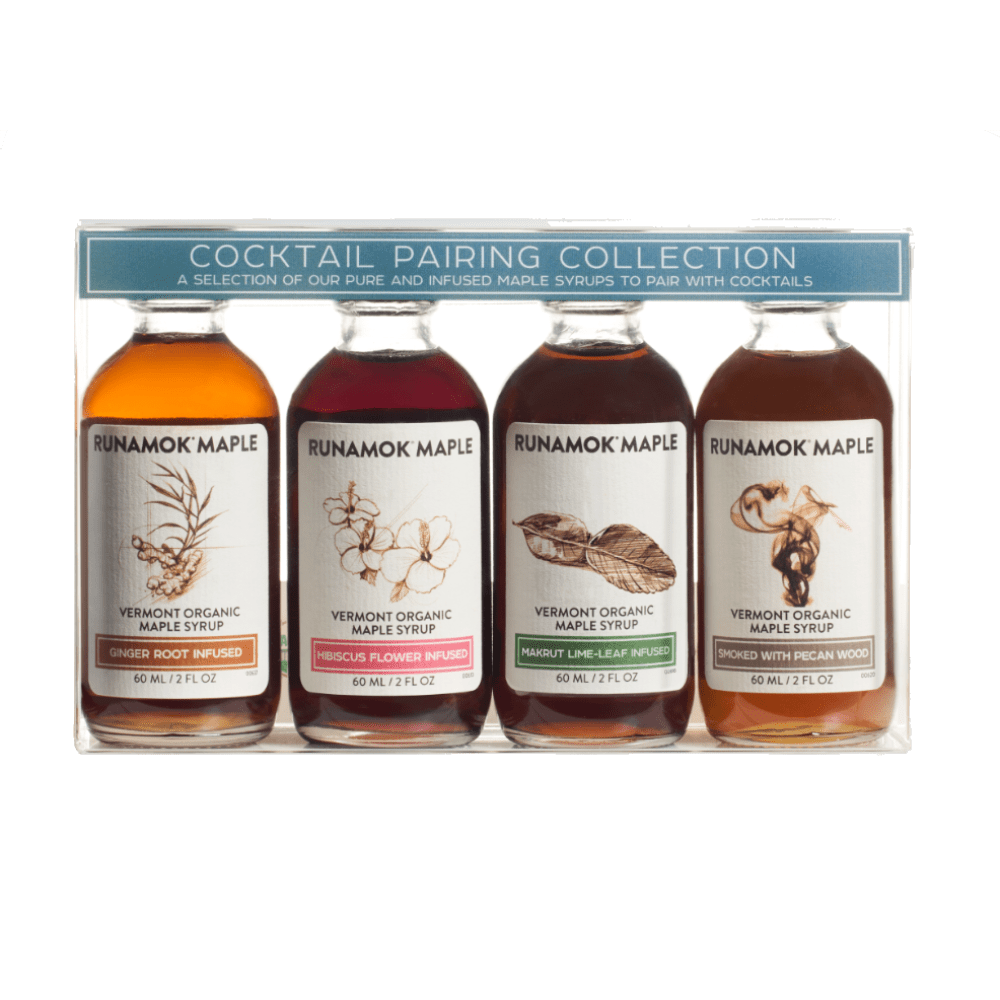 Photo Credit: runamokmaple.com
Runamok Maple infused barrel aged maple syrups work perfectly in creating cocktails and mocktails. The Cocktail Pairing Collection includes 60ml bottles of Smoked with Pecan Wood Organic Maple Syrup, Ginger Root Infused Organic Maple Syrup, Makrut Lime-leaf Infused Organic Maple Syrup and Hibiscus Flower Infused Organic Maple Syrup.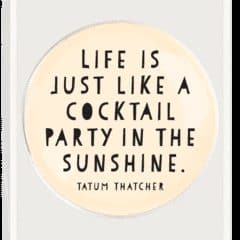 Photo Credit: bensgarden.com
It wouldn't be a cocktail party without a few stylish accessories either. I'm really diggin' this Ben's Garden "Life Is Just Like A Cocktail" Round Decoupage Glass Tray. I don't envision anyone wanting to put this number away after the cocktails are gone either. Handmade in New York
Have you visited our Made in USA Shopping District? It is the place to start your shopping when you want to find the best of American-made.

Pin this list to save it for later!
Pin this list to save it for later!