USA Love List has compiled a list of companies that not only make their products in the USA, but they are also Veteran owned and make it a point to give back to the men and women who have served our country.
Companies that Support American Veterans
Bravo Sierra
Bravo Sierra is the first military-native performance wellness company, pioneering a user-driven performance personal care and nutrition organization developed within the U.S. military community. The company collaborated with 1,000 U.S. Special Operations Forces, Bravo Sierra's products are designed for the active lifestyle while also being clean, vegan, and cruelty-free. All products are made in the USA from start to finish. Bravo Sierra is built contributes 5% of all sales to the Morale Welfare and Recreation (MWR) program, which offers a complete range of community support and quality of life programs for members of the U.S. Armed Forces, their families, retirees, and veterans.
Capps Shoe
Capps Shoe has a long tradition of supporting Military Branches with Berry Amendment Compliant Footwear, all made in Gretna, Virginia. The Uniform Division sells the Department of Defense uniform footwear for the Army, Air Force, Navy and Marines thru Federal Contracts. Also available in the Army – Air Force Exchange Centers (AAFES), the Navy Exchange Centers (NEXCOM), R.O.T.C, J.R.O.T.C, and private uniform stores. In order to further the support for Veterans and Active Service members, Capps Shoe offers significant discounts for qualified service members. In order to receive the discount please contact customer service at 800-533-7733.


Boldfoot
Boldfoot men's fashion socks are grown and sewn in the USA using American grown cotton. Boldfoot donates 5% of their profits to U.S. Military & Veterans in need.
You can save 15% off your Boldfoot sock purchase now with code USALOVE on your first order. No minimums necessary. No expiration date.

4 Freedom Apparel
4Freedom™ is owned and operated by a military couple in Florida. Jonathan and Shari love all things American and built their brand to fulfill their desire to not just wear the American flag, but also to wear clothes that are actually made in America. 4 Freedom Apparel carries a large selection of patriotic apparel and hats. The company supports five veteran-related organizations such as Wishes for Warriors and K-9s for Warriors.
Freedom Fatigues
Freedom Fatigues is an American lifestyle apparel brand located just outside of Detroit, Michigan. It is a veteran-owned and operated company that produces patriotic apparel and accessories made exclusively in the USA. Freedom Fatigues supports fellow veterans and first responders in its mission of bringing awareness to cumulative PTSD and hero suicide. The owners give back to nonprofits committed to the same.
Grit Gear Apparel
Grit Gear Apparel honors all military, police, fire, public service, and patriotic Americans, both men and women, regardless of color, creed, or religion. When Rich Gunther couldn't serve his country because of a medical condition, he started a company that honors all who do serve. You will find clothing, jewelry, hats, coffee, and more on the website. When you choose a Grit Gear Apparel item, a portion of the profits are donated to help veterans through different reputable charities.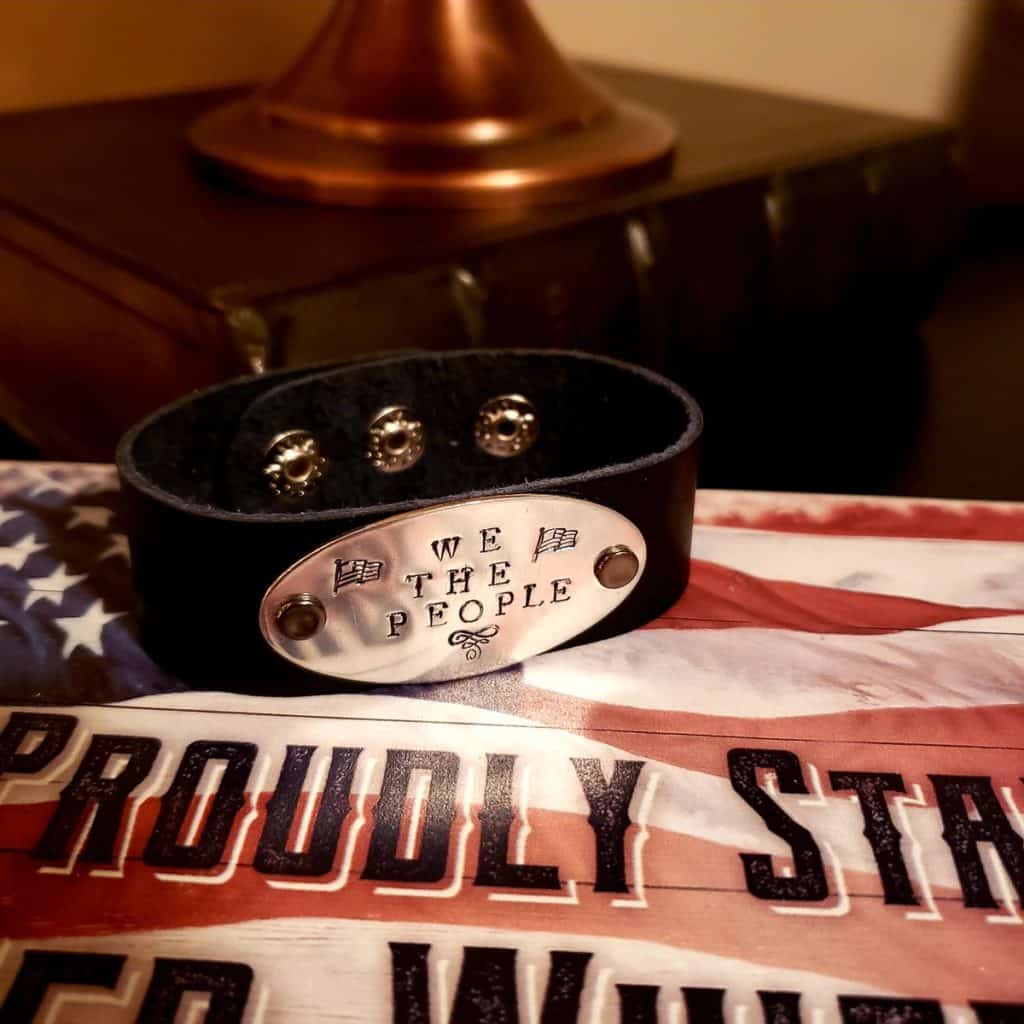 Love of Country Clothing
Love of Country Clothing founder Joe Knoetgen is a retired Air Force medic who prioritizes USA-made garments manufactured in New York and California. You can also purchase mugs and organic coffee from the website. Get free shipping on purchases over $50.
Oscar Mike
Oscar Mike is an American made apparel company that started its own nonprofit, the Oscar Mike Foundation, with the mission of keeping injured veterans on the move.
Boss Dog
Boss Dog brand Greek Style Frozen Yogurt Dog Treats are high quality, all natural treats for dogs made from human grade ingredients. Boss Dog is a proud sponsor of Pets for Vets, an organization that matches pets in need of homes with military veterans who are in need of a pet.

Snap-on Tools
Snap-on Tools is a franchise tool company that sells directly to professional technicians and manufactures 80% of its tools in US plants. Snap-on Tools is an official sponsor of the Honor Flight Network. The Honor Flight Network currently raises money to send WWII Veterans to Washington, D.C. to see their memorial.
Heroes Vodka
Heroes Vodka was founded by U.S. Marine Corps Veteran Travis McVey. Heroes Vodka is made in the USA from 100% American corn. A percent of every purchase goes to support the American Freedom Fund which empowers veterans across the USA through athletic, educational, and advocacy programs.

Did we miss any? If you are aware of brands that support American veterans, please add them in the comments below for our readers to see and so we can add them in future updates.
Disclosure: This is a sponsored post which USA Love List is proud to share with you because, sponsored or not, we only share stuff we love.