USA Love List has compiled a list of companies that not only make their products in the USA, but they are also Veteran owned and make it a point to give back to the men and women who have served our country.
Veteran Owned Companies: Made in the USA
Topricin
Topricin brand of made in the USA homeopathic pain relief and healing creams was founded and formulated by a decorated Marine Corps veteran.  Lou Paradise, President and Chief of Research of Topical BioMedics Inc,  developed Topricin products in his quest to provide pain relief without the side effects of pills and addictive opiates.  Topricin Pain Relief and Healing Cream is used at VA medical centers and hospitals around the USA.  Topricin is a supporter of Project New Hope, a non profit organization that offers free weekend getaways in peaceful settings to American veterans and their families. Veterans receive 30% off and free shipping on all orders placed through the Topricin website with promo code VET30 at check out.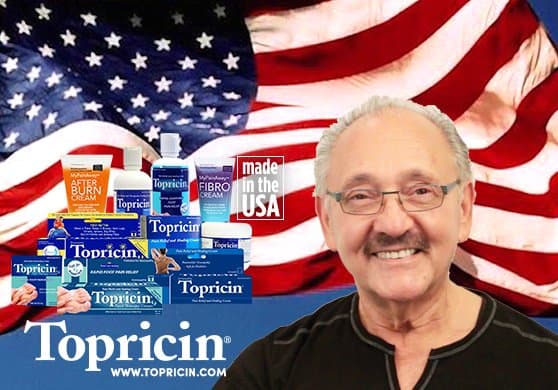 American Built Clothing
American Built Clothing is an apparel company launched by two lifelong friends and U.S. veterans, KC and Nick. KC served in the Navy and Nick was a Marine sniper who served three tours. They reunited to start their own company – making sure every inch of the company is American-made, from the cotton to the screen printing. With every purchase, you're directly supporting our country's Veterans.
"We want people to be proud of what they wear, and be proud of where they are from."
BrokenGear
BrokenGear is a company founded by disabled veteran Steve D'Amico that sells clothing and items in support of disabled veterans, and disabled athletes. The company's BrokenGear Bags  are handmade in the USA from the unserviceable uniforms of American servicemen and women. These bags are designed to attach to belts (prosthetic hands don't fit into pants pockets) and wheelchairs.  A percentage of every BrokenGear Bag sale goes to help provide gym equipment, membership, and support to disabled athletes.
Love of Country
Love of Country is a new clothing company (started less than a year ago) owned and run by a husband and wife team, Joe and Kristen Knoetgen.  Joe is an Air Force Medic and EMS Volunteer. The couple started Love of Country with the goal to outfit American's with clothing that shows pride and support for our nation's military, police, fire, and EMT. Love of Country T shirts for men and women are made completely in the USA.  I was sent the Ladies Debut Organic/ RPET Tee which is made from 50% organic cotton and 50% recycled polyester fabric (made from plastic bottles). This Eco-friendly and patriotic T shirt is super soft, comfortable, and fits great. Love of Country is currently running a Kickstarter campaign.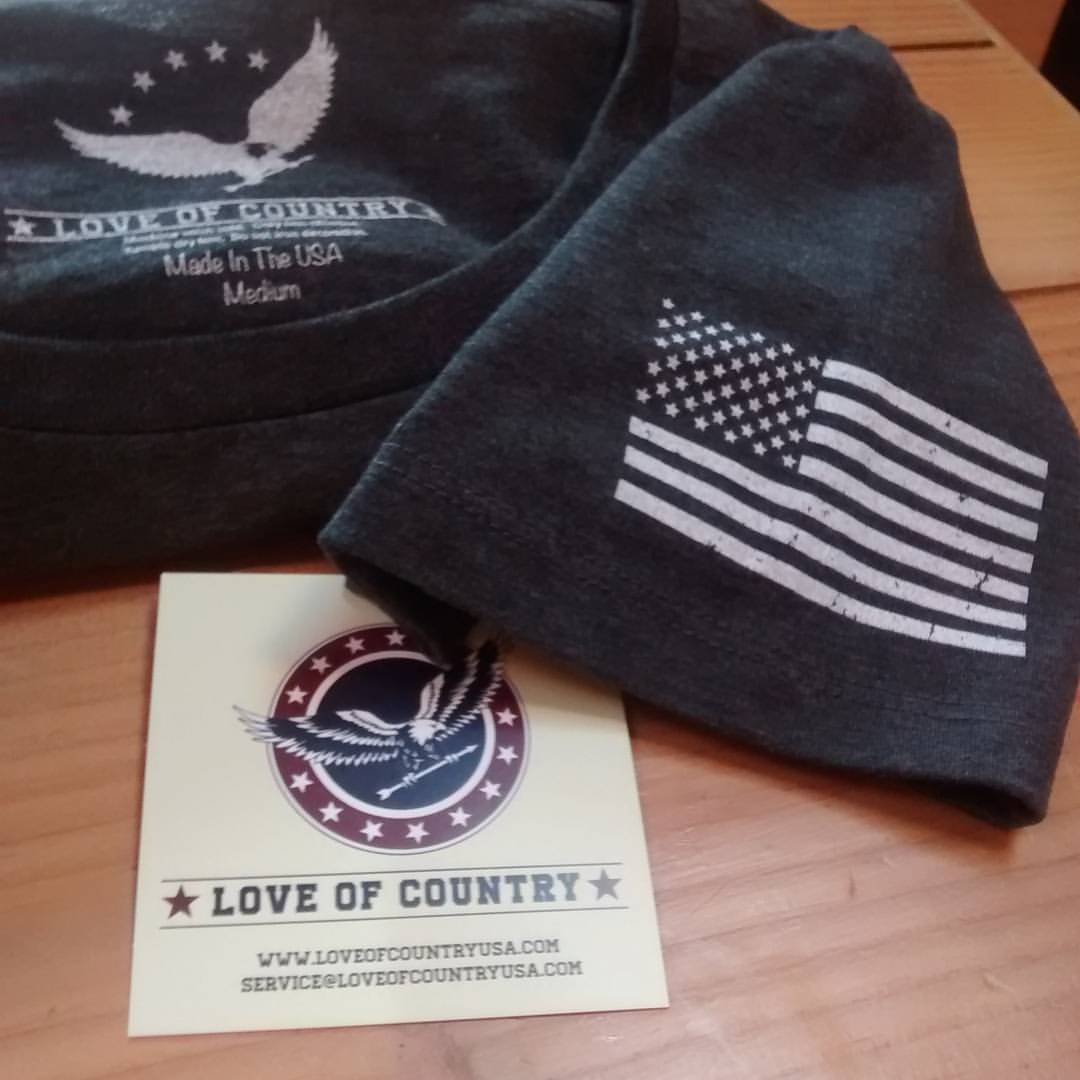 DeFeet
DeFeet is an American manufacturer of active wear socks and base layers. DeFeet supports many causes including Ride 2 Recovery, a non-profit organization that benefits mental and physical rehabilitation programs for wounded veterans that feature cycling as a core activity.
Did we miss any? If you are aware of brands that support American veterans, please add them in the comments below for our readers to see and so we can add them in future updates.
Disclosure: This is a sponsored post which USA Love List is proud to share with you because, sponsored or not, we only share stuff we love.