The perfect pajamas are difficult to find. The perfect pajamas MADE IN USA are even MORE difficult to find! Well, search no more. Depending on what type of PJ's you'd like, we've listed a variety of options for men's, women's and kids' PJs, all made in the USA.
Looking for American made bedding? Don't miss our Buy Bedding Made in USA: The Ultimate Bedding Source List, and our source list for American made mattresses.
The Perfect Pajamas Made in the USA: The Source List
Perfect Pajamas For Him & Her
Goodwear's sleepwear and loungewear for men and women made is soft, comfortable and cozy. The Goodnite Shirt is available in sizes for men and women. It is really great and fits well too. It's not too tight, and isn't overly baggy so it's nice for both lounging and sleeping.
Goodnighties sleepwear collection is made with American "smart fabric" in Huntsville, Alabama. The fabric has superior moisture-wicking for temperature control and regulation, resulting in a better night's sleep. From women's robes, sleep shorts and pants, to men's sleep shirts and shorts, available in sizes XS to 3X, Goodnighties offers it all.
Vermont Flannel Company flannel pajama sets and lounge pants for men and women are handmade in Vermont. Also available from Amazon.
Don't miss our editor's tips for a good night's sleep.
Perfect Pajamas For Her
Amanda Rich nightgowns are feminine, soft, and made in the USA from cotton and satin. PJ sets and robes also available. Also available in XXL.
Araks luxury silk pajamas are made in the USA.
If you're looking for flannel or silk pajamas, check out Nordstrom's selection of BedHead Pajamas.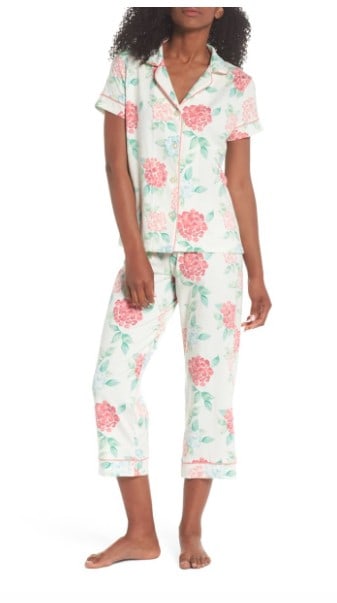 Between the Sheets loungewear, robes, and pajamas are made from soft, flowing fabrics in the New York City Garment District.

Decent Exposures cotton nightshirts are made in Seattle, Washington. Available in plus sizes.
Elizabeth Cotton pajamas are made from only the best fabrics. Made in New York City.
JJ Winks stylish loungewear and pajamas are sustainably made in Los Angeles.
Love + Grace American made pajamas and loungewear are stylish and comfortable. Love + Grace offers women's robes in made in the USA too.
Maison du Soir luxury pajamas and loungewear is beautiful, stylish and made in Los Angeles.
Majamas loungewear, sleepwear is ethically made in the USA. Available in organic, and in maternity sizes.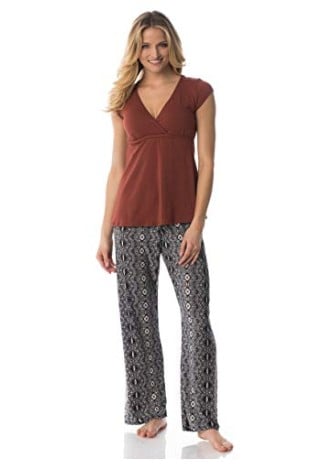 Only Hearts luxury sleepwear and loungewear is comfortable, fashionable and designed and made in New York City. Note: Not all Only Hearts pjs are made in USA. Read labels carefully.
PJ Harlow carries nightgowns, bathrobes, and more with many colors to choose from. California-based PJ Harlow is designed for women by women. Their entire collection is proudly produced in the USA. They use combinations of buttery soft knits and silky satin to create loungewear that is loved by women around the country.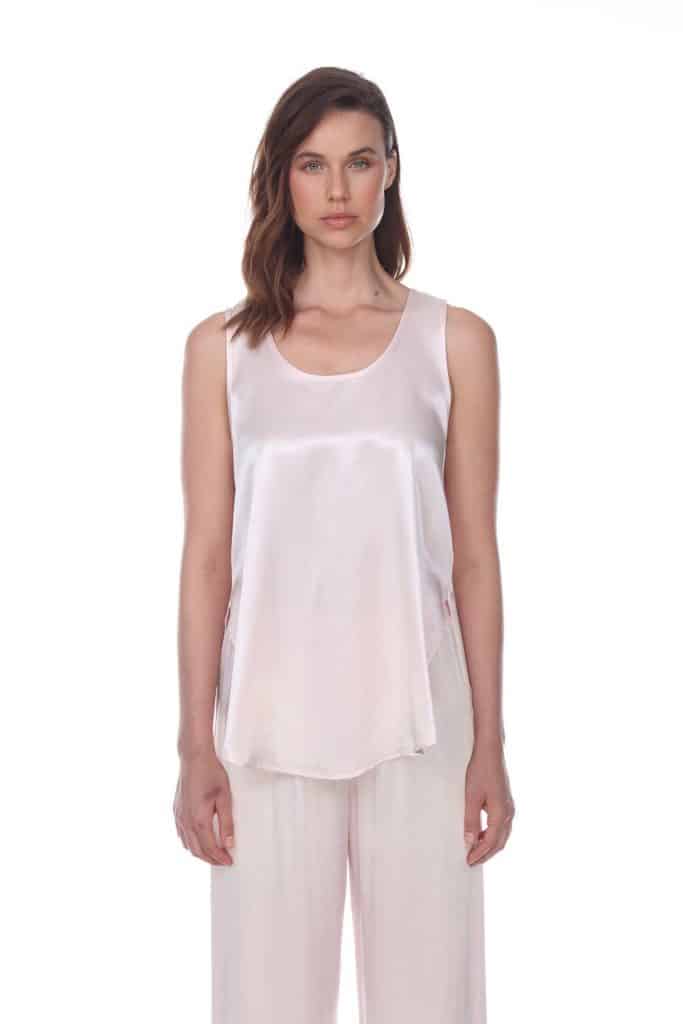 Poetically Correct by PJ Harlow makes cotton dresses with poetic quotes and sayings. Their entire collection is also proudly produced in the USA.
Savi Mom maternity and nursing pajamas and loungewear is designed for comfort and style. Also available at Nordstrom.

Looking for more American made lingerie? Don't miss our Ultimate Source List for Lingerie Made in the USA.
For Kids
We have a source list for this! We found so many brands of American made pajamas for kids that we loved, so we created the Made in USA Kids' Pajamas Ultimate Source List.
Perfect Pajamas Made in USA Retailers
The following retailers offer a wide selection of made in USA pajamas and loungewear.
Have you found pajamas made in the USA that you love? Share in the comments!
Disclosure: This is a sponsored post which USA Love List is proud to share with you because, sponsored or not, we only share stuff we love.