We all love chocolate. What if I told you that it is good for you too, inside and out? I am here to tell you that the "chocolate gives me acne" warning is a myth, my friends! Although what you do and eat does play a factor in your skin's condition, eating chocolate is not a cause of acne. No foods have been proven to cause acne. The cause of acne is one (or a combination) of the following factors: overactive oil glands, heredity, hormones, and clogged pores.
5 Health Benefits of Chocolate
It is an antioxidant.
Increases cell renewal, revealing healthy and younger skin cells faster.
Nourishes and softens skin.
Can decrease circulation to the skin's surface, helping to calm redness.
Smoothes fine lines.
Sweet Skincare, Made in the USA
Chocolatier's Gift Face Mask by thesis is made with 100% organic certified ingredients- which just happen to be food grade as well! This body scrub is infused with raw cacao, AKA cocoa, leaves skin smooth and glowing. Save 15% off your Thesis Beauty order with discount code USALOVE. No expiration.
Apple Valley Natural Soap's Salted Chocolate Sink Bar is soap made with organic cacao powder to add a soft chocolate scent and an antioxidant boost for radiant skin. Save 15% off your Apple Valley Natural Soap order with discount code USALOVE. No expiration. One use per customer.

Sundae Best Chocolate Softening Face Mask by FarmHouse Fresh softens skin, fights wrinkles and revitalizes skin. Sundae Best is vegan and 98% natural.
Although the Repechage packaging isn't screaming chocolatey goodness, the contents are. The combination of potent peptides with the antioxidant benefits of cocoa and other active ingredients truly targets fine lines and wrinkles to smooth them out and firm the skin.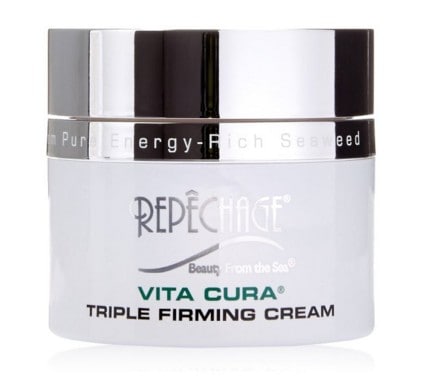 Follow USA Love List's board Beauty: Made in USA on Pinterest.