Mister Landscaper was founded on the belief that homeowners should have access to high quality landscaping and garden irrigation systems, just like professional growers use to water their crops. Mister Landscaper  has been manufacturing products in Florida that have been doing just that, as well as helping home owners conserve water, since 1991.
Mister Landscaper manufactures two types of irrigation systems
1. Micro Sprays/Micro Sprinklers
Mister Landscaper Mirco Sprays/Sprinkers are held off the ground with stakes making the watering span larger than that of the Drip Irrigation Systems.
 
The Mister Landscaper Micro Sprinkler Landscape & Shrub Kit MLK 81 is 100% made in the USA, and waters up to 250 square feet of landscapes, shrubs, trees, and even vegetable gardens.
The 100% made in the USA Mister Landscaper Micro Spray Pot Stake Kit MLK-POT includes everything needed to set up an irrigation system that can water up to 8 potted plants. One stake per pot is all that is needed, and each stake has it's own valve to easily regulate water flow.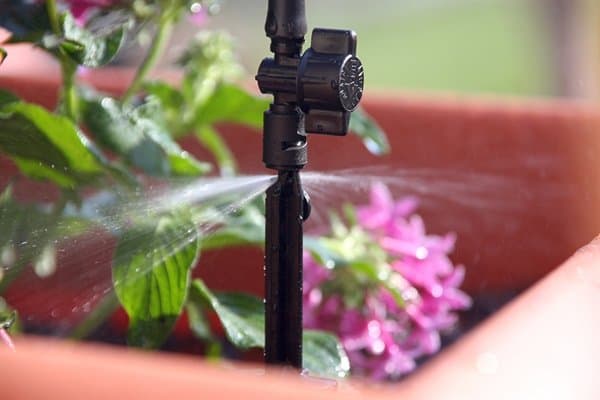 2. Drip Irrigation Systems
Mister Landscaper Drip Irrigation Systems are a great way to control the water flow to your plants, and make sure they are not being overly saturated, while saving water.
The Mister Landscaper Vegetable Garden Drip Kit MLK-VEG waters up to 100 feet of a row garden. This 100% American made drip system can use as little as 1/2 to 2 gallons of water per hour!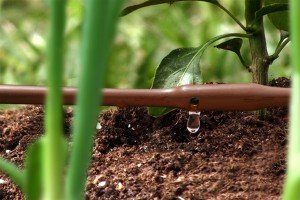 Why are Mister Landscaper Irrigation Systems so awesome?
No more time will be spent on hand watering gardens and landscaping. Mister Landscaper irrigation systems are a necessity for homeowners who have landscaping and gardens to maintain, but little time to spend on their upkeep. Timers are available to add on to systems as well.
Mister Landscaper irrigation systems evenly disperse water to plants roots. Plants are slowly watered so root damaging over watering is avoided.
Kits are easy to assemble. No digging is needed. No tools are needed, except for a pair of scissors, and maybe a hammer. No additional parts are needed, as everything is supplied in the kit. Most kits can be put together in under 45 minutes.
Mister Landscaper irrigation systems can be easily added on to. If you decide mid season, or even next year, to increase a garden or change it's shape, additional system parts can be ordered. Another kit can even be added to an existing kit.
There is no need to take apart and store irrigation systems at the end of the season. All Mister Landcaper irrigation systems are built to withstand even the harshest of winters. After following a few winterizing steps, systems are fine to remain where they are until next years use.
Mister Landscaper irrigation systems use as much as 50% less water as compared to traditional watering systems. Low flow irrigation systems are even draught approved in some areas.
Kits are very affordable! There is no need to invest in having an expensive watering system installed. Mister Landscaper irrigation systems are high quality, durable and produce great results. Beginner Kits are as low as $17.99!
Disclosure: This is a sponsored post which USA Love List is proud to share with you because, sponsored or not, we only share stuff we love.
All images courtesy of Mister Landscaper, Inc.
Follow USA Love List's board How does your garden grow? on Pinterest.