The end of summer is here. We are reaping the rewards of our vegetable gardens, and our summer flowers are at their peaks, soon to fade away. Just because fall is on the horizon it doesn't mean our time in our gardens is done! Late summer/early fall is the ideal time to work on some fall yard work and landscaping projects. Here are four fall landscaping projects you can get started on and some American made supplies to help you out!
Fall Landscaping Projects and the American made Supplies you'll need
1. Plant shrubs
Depending on the zone in which you live, prime shrub planting time can be anywhere from late August to early November.  It is best to wait until the hottest days have passed so that the newly planted shrubs do not struggle with heat and excessive dryness. Some types of shrubs go dormant in late fall (mostly northern weather types), so late fall is the best time to plant these.
No matter what zone you are planting in, or what type of shrubs you choose to landscape with, always remember to water them 'low and slow'.  Mister Landscaper's 100% made in the USA 
Micro Sprinkler Landscape and Shrub Kit
is the perfect watering system for shrubs, newly planted and thereafter. This
Mister Landscaper
micro sprinkler kit uses less water than traditional watering systems, so newly planted shrubs will not suffer from overwatering.
2. Plant Grass
Early fall is the best time to plant most types of grass, when the temperatures are cooler and the danger of hot sun is not a hindrance to growth. The time to plant grass seeds also is dependent on the type of grass that you choose to grow in your yard.  To find out the best growing time and grass type for your state, you can refer here for suggestions.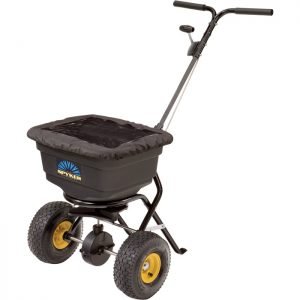 Spyker spreaders
are American made.  Using a seed spreader is a great way to ensure that your seeds are evenly spread. Spyker spreaders can be used all year long as well- think de-icing in the winter!
3. Plant Spring bulbs
Depending on where you live in the United States, the optimum time to plant spring bulbs can be as soon as early August, or as late as mid December. This is because bulb types and growing climate are taken into factor. To find out the best bulbs for your region, and when to plant them, check here.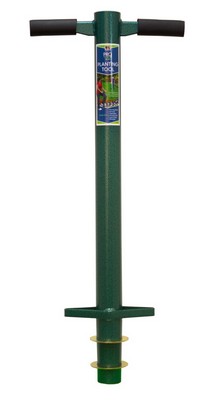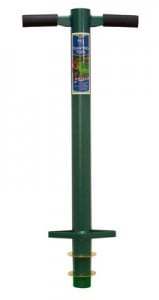 The
ProPlugger
is an
American made 5-in-one tool that is super handy when making the perfect size holes to plant your spring bulbs in.
4. Rake those leaves!
Of course the fall landscaping project that most people take part in is the annual raking of the leaves!  The question most of us have every year is what to do with all the leaves? Most trash companies charge per bag for leaf pick up. Or, if you are like me, the leaves get piled (and I mean PILED) into our compost bin.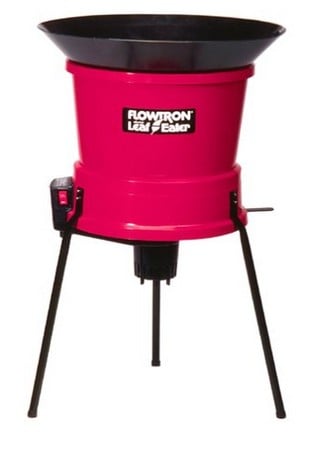 The made in the
Flowtron
leaf shredder is a perfect solution to problem of leave disposal. Shredded leaves take up less bag space (one bag of shredded leaves equals 8 bags of unshredded leaves), thus saving money. Also, shredded leaves are easier to compost.
Disclosure: This is a sponsored post which USA Love List is proud to share with you because, sponsored or not, we only share stuff we love.
Follow USA Love List's board Fabulous Fall on Pinterest.
Pin this list so you can check back for updates and share later.

More lists for adding more American Made products to your fall season