USA Love List was created during a road trip when the site's founder, Sarah Wagner, and her family were traveling from across the country in their RV. Our staff loves travel and Fall is the perfect time to take in the changing sites of the beautiful landscapes across the country, especially on the East coast. See our list of luxury fall travel destinations in the USA we love.
Luxury Fall Travel Destinations in the USA
New England's Finest
Boston, Massachusetts
Mandarin Oriental Boston offers an intimate, luxurious hotel stay, while combining classic New England elegance with refined Oriental touches to create one of the most distinctive hospitality experience in the region. It has been awarded both Forbes Five-Stars and AAA Five-Diamonds. The hotel is located in the heart of Boston's chic Back Bay on Boylston Street and is connected to access the Prudential Center, connecting guests to the city's finest shopping, cultural venues and business institutions.

Mandarin Oriental is first in class for its exceptional customer service experience. Personal, genuine interactions with the hotel staff are what made our stay so memorable. Take the house car within a two mile radius to make exploring easy; we loved taking it to LA Burdick for an afternoon single origin hot chocolate.
The AAA Four-Diamond rated Envoy Hotel is Autograph Collection Hotels' first Boston property and a beacon in the city's Seaport. The celebrates the area's history and the arts. The Envoy's curated art collection winks at its Seaport District surroundings, often repurposing once-revolutionary technology. In the lobby, for example, is a portrait of a sunglasses-clad woman, made from VHS tapes. (It was an eye-catching piece, and one of my favorites.)


Portland, Maine
The Westin Portland Harborview, previously known as The Eastland Park Hotel, opened it's doors in 1927 as the largest hotel in New England. In 2014, 87 years after it first opened, The Westin Portland Harborview was officially recognized as a historic hotel when it joined Historic Hotels of America. The hotel offers modern amenities like stellar harbor views, and excellent food and beverages at the hotel's restaurant, Congress Squared.

The Congress Squared serves Contemporary American Cuisine with a focus on New England ingredients and local favorites, like lobster sliders. They proudly serve a selection of local artisan brews and spirits.
Mid Atlantic
Finger Lakes Region of New York
Rivaling for the best fall foliage in the country, the Finger Lakes region offers a variety of options for travelers to take in the scenery. Consider the Inns of Aurora, a collection of four luxurious inns in the Finger Lakes, where travelers are treated to an immersive foliage experience surrounded by vibrant red and orange hues on the tree-lined property. Guests wake up to gorgeous views of the vivid leaves while overlooking Cayuga Lake on a private balcony, or relax amongst the trees on one of the numerous porches.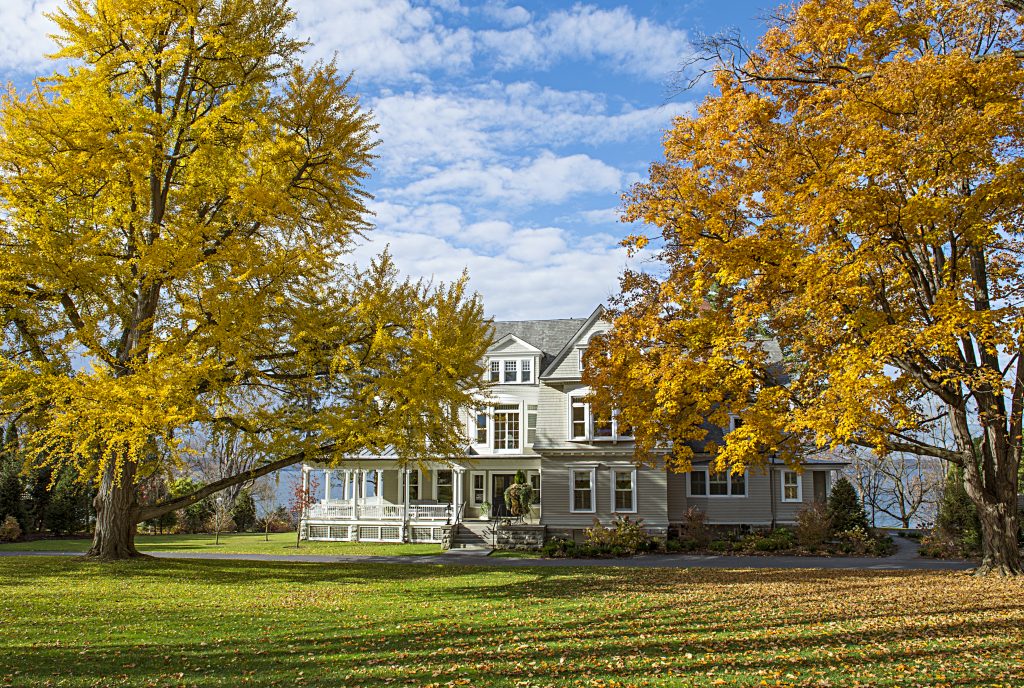 Lancaster, Pennsylvania
While most know Lancaster for the Amish, it is also home to the oldest continuously operating Farmer's Market in the country. There is a thriving arts community there too.
Lancaster has a historic gallery row located on the first and second blocks of North Prince Street.
There is even a hotel, Lancaster Arts Hotel, dedicated to sharing art with its guests and patrons. The hotel also takes part in First Fridays. Read more about our experience here.
Pittsburgh, Pennsylvania
Pittsburgh is a city rich in history and culture, built on shoulders of American Manufacturing. Here's a bit of Pittsburgh history 101. During the industrial revolution, the city had over 900 factories. It was also where industrialists such as Andrew Carnegie, Henry Clay Frick, Andrew W. Mellon, and Charles M. Schwab built their fortunes. Bankers, and lawyers, played a key role in Pittsburgh's development as these industrialists sought massive loans to upgrade plants, integrate industries and fund technological advances. Read more about our experience here.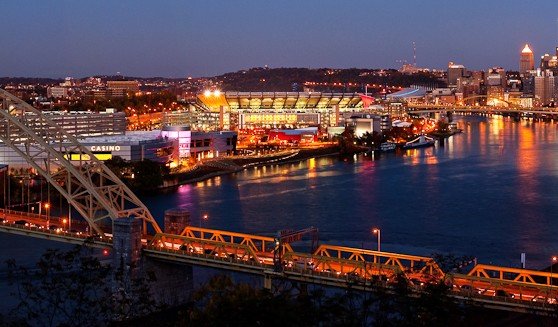 Lewes, Delaware
It seems like Delaware is a forgotten state. Opps did I write that?! Once you visit Dogfish Inn and Dogfish Head Brewery, you surely will not forget the state ever again. I cannot begin to tell you how much I love the Dogfish Head brand. From the beer, to the employees, and the hospitality. There's so much to love. Sam Calagione, Dogfish Head founder, who started the company in 1995, created a really memorable experience as a way to build the brand. While staying at the Inn, sampling Dogfish beers, and eating at at the Alehouse, you realize Sam created a unique experience that makes you feel like you're part of the Dogfish "family". Read more about our experience here.
Sights of the South
Lexington, Kentucky
Travelers can take a curated private helicopter ride via Geo Heli Lexington and experience aerial views of 400 stunning horse farms, Keeneland Racecourse, Lexington Cemetery (nationally recognized as an arboretum) which includes more than 200 varieties of trees, and the contrasting teal Kentucky River.
Visitors staying at The Inn at Shaker Village of Pleasant Hill can take in the views aboard the Dixie Belle paddlewheeler, which gives hour-long excursions daily from the Shaker Village landing.
Disclosure: This is a sponsored post which USA Love List is proud to share with you because, sponsored or not, we only share stuff we love.