We don't need to wait for Mardi Gras to celebrate our favorite products
made in Louisiana
. It was tough to narrow down my favorites, so I only picked items that I use or buy on a regular basis.
Stuff We Love, Made in Louisiana
1. Salvaged Mosaic Boxes from Bergeron Woodworks
Salvaged Mosaic Boxes from Bergereon Woodworks
are beautiful boxes handmade from salvaged New Orleans wood. Each one has its own special character. The small mosaic boxes make great gifts for anyone needing a piece of New Orleans, or you can get a much bigger chest-sized box if you need to make a bigger statement.
2. Cypress Woodcut Print by Pippin Frisbie-Calder
Pippie is a local printer who is very active with the new Community Print Shop. To create these large
Cypress Woodcut Prints
, she carefully lays the slab onto the paper and invites her friends to dance over the top. I am swept off my feet by how she captures the exotic natural world of
Louisiana
.
3. Tony Cachere's Creole Seasoning
Created in 1972 by Tony Cachere, a retired Southern Louisiana chef,
Tony Cachere's Cerole Seasoning
has made its way into every home I've ever visited in Southern Louisiana. I personally use it on just about any savory dish – breakfast, lunch or dinner. Today, Tony Chachere's® Creole Foods is still owned by the Chachere
family
and still operates out of the Lombard Street facility in Opelousas.
4. New Roads Pecan Necklace by Mimosa jewelry
Whimsical southern imagery makes its way into Madeline Ellis's jewelry collection,
MIMOSA.
I wear the New Roads pecan necklace reminding me of the magnificent pecan trees of my childhood, the delicious snack and of course my cat who happens to be named Pecan.
Don't miss our source guide for made in USA jewelry.
5. Zapp's Chips
My favorite snack or PoBoy side, these spicy kettle chips are cooked up on the banks of the
Mississippi
River in Gramercy – just upstream from New Orleans. The Zapp's
family
business was born in 1985 during a downturn in Louisiana's oil-based economy. I'm so glad for that because
Zapp's Chips
are delicious!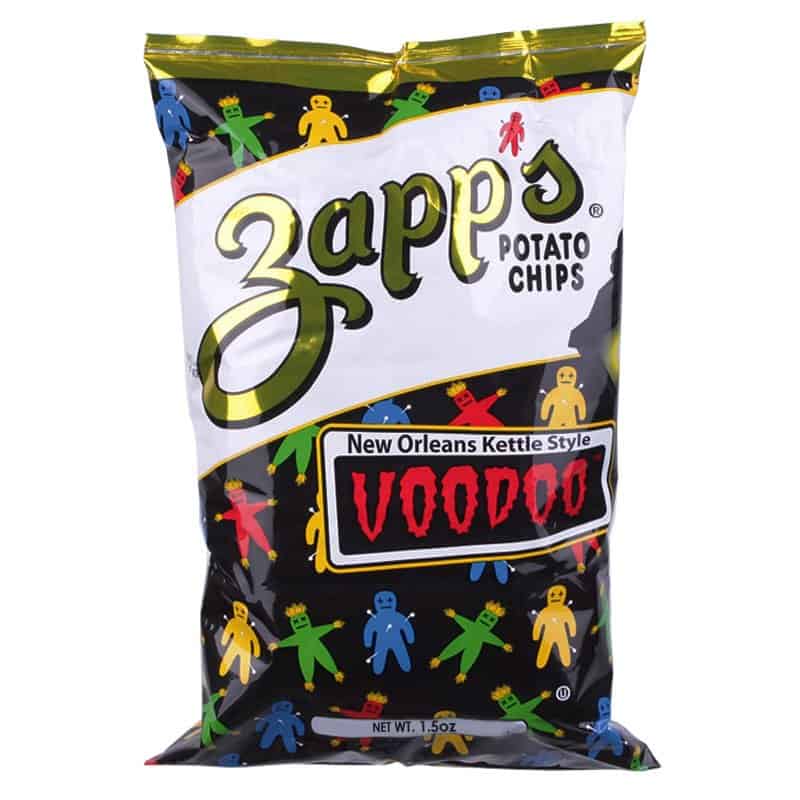 6. Tabasco Brand Pepper Sauce
Tabasco Brand Pepper Sauce has been made in Louisiana since 1868. In fact, Tabasco is still owned by the same family and is still made in the same location on Avery Island that it was at founding. If you are ever in southern Louisiana, be sure to stop by the factory for a self-guided tour.
7. Smoke Perfume
Kathleen Currie brings you a sensual experience from the intoxicating city of New Orleans through her unisex olfactory creation,
Smoke Perfume.
The all-natural essential oils blended by hand with high-quality natural ingredients will take you to a mindful, rooted place with every dab and whiff.
8. Elmer Chocolate
Since 1855 Elmer Chocolate has been making chocolate treats in Louisiana. Elmer Chocolate seasonal chocolates can be found on shelves all over the country for Valentine's Day, Easter, and Christmas.
9. Tchoup Industries
This is the bag (from my own collection – is this cheating?) that I use every day! Built for "City & Swamp" these bags are stylish enough for the street, but durable enough for an adventure on the bayou. And the hook closure doubles as a bottle opener – coming in VERY handy here in Southern Louisiana!
I use the
Tchoup Industries' Flap Pack
everyday
. 15% off Tchoup Industries with discount code USALOVE. No expiration. One use per customer.
Patti Dunn designed bags for the outdoor industry for 10 years before starting her own collection Tchoup Industries in New Orleans, Louisiana in 2013. All bags are made locally and the materials are sourced as close to New Orleans as possible. Built for "City & Swamp" these bags are stylish enough for the street, but durable enough for an adventure on the bayou.
---
Love this list? Don't miss this one: Best Things to Do in New Orleans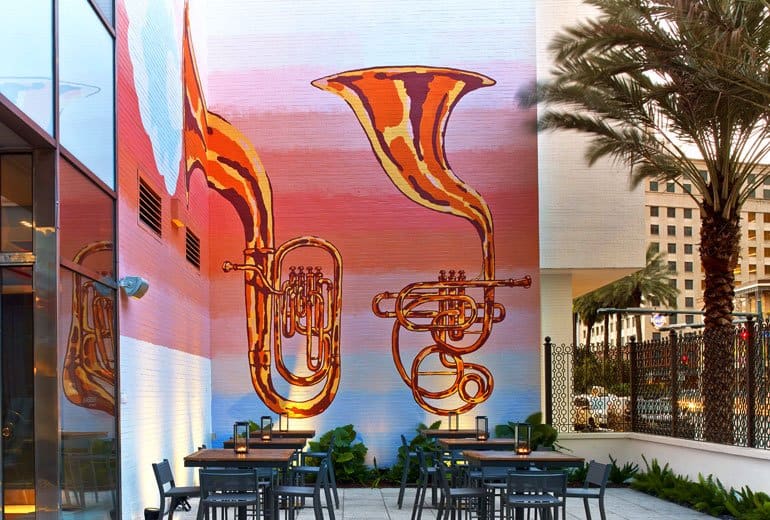 ---