Get your spoon ready. We've found the most unique seed and nut butters out there. Someone had to take on the challenge, so I gladly raised my hand. Our list explains the flavors of my favorite American made peanut butter, and other unique nut butters and seed butters.Some of the flavor combos will surprise and shock you. I'm getting hungry just thinking about it.
Best American Made Peanut Butters, Nut Butters and Seed Butters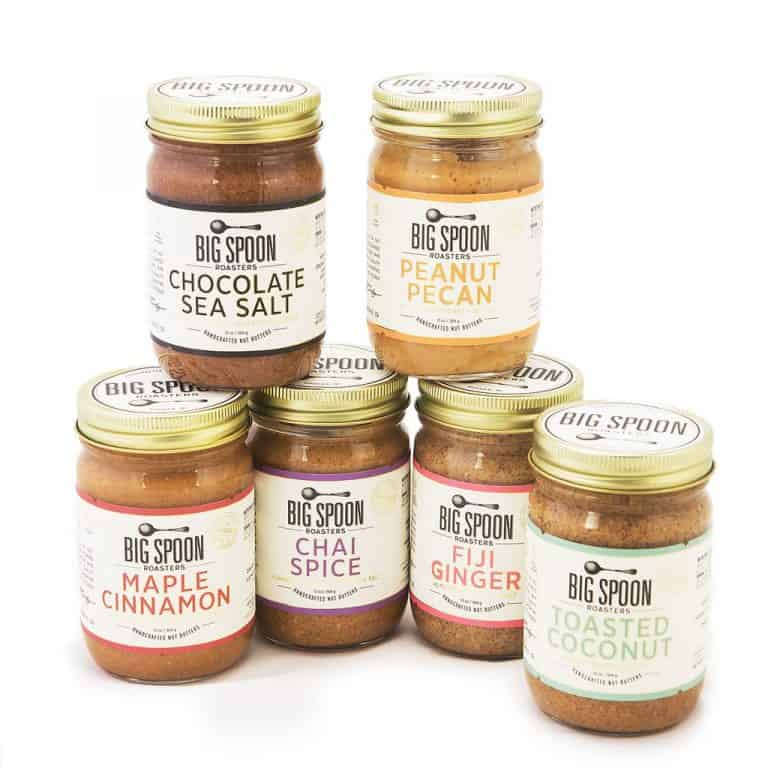 Photo Credit: bigspoonroasters.com
Chai spice isn't just made for lattes anymore. Big Spoon Roasters offers you the chance to eat your favorite chai spices. iThe Chai Spice Nut Butter combines American agriculture in the form of peanuts, almonds, and wildflower honey with traditional tea spices of the Indian subcontinent, where "chai" is simply a word for "tea" in Hindi. The Chai Spice mixture is a traditional combination of Masala Chai blend of cardamom, cloves, ginger, cinnamon, vanilla, and black pepper. These spices are slowly mixed with fresh-roasted, freshly milled peanuts and almonds before adding local wildflower honey and sea salt to create a bright, complex burst of flavor in every spoonful. They have other unique flavors of peanut butter and nut butters.
Visit the Big Spoon Roasters Amazon shop.
Photo Credit: www.crazyrichards.com
Crazy Richard's keeps it very simple so you will never have to wonder what's in the jar. All its nut butters are made of only nuts. They offer 100% peanut butter, and 100% almond butter Crazy Richard's is a family-owned, certified B Corporation based in Dublin, Ohio. Crazy Richard's believes in nurturing families and the next generation and that's why they donate 10 percent of profits to causes that promote children's wellness.
Visit the Crazy Richard's Amazon store.
Photo Credit: yopeanut.com
It's nutty to think about all the ingredients in Saratoga Peanut Butter Company Adirondack Jack. (I'm sorry for cracking more nut jokes...) No jelly is necessary with this peanut butter. It's full of sweet additions like dried cranberries, cinnamon, and honey, while the flax and sunflower seeds give the nut its crunch and varied texture. With a name like Adirondack Jack, it seems like the perfect accompaniment to a day outdoors. They have almond butters too.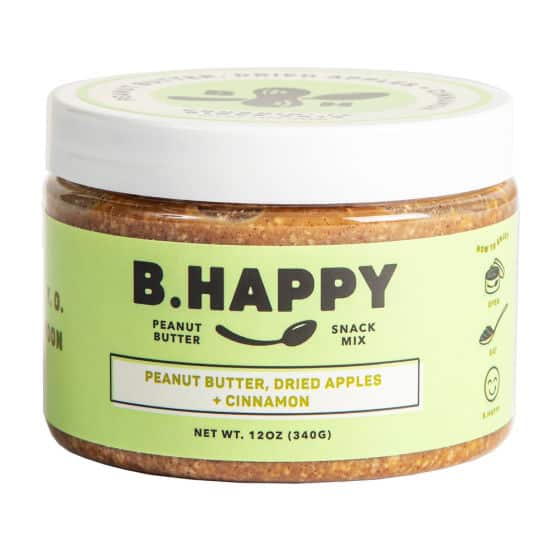 Photo Credit: bhappypeanutbutter.com
B.Happy peanut butter is a family-owned company in Indiana. They started the company with the goal of making a peanut butter "so good, so unique, and so addictive that you would want to 'just eat it with a spoon.'" We think they've done just that. A personal favorite is Don't Worry, which is made of Peanut Butter, Coconut, Dark Chocolate, and Almonds, but we also highly recommend the Pay It Forward a combination of Peanut Butter, Dried Apples, and Cinnamon. Made in Indiana.
Photo Credit: barneybutter.com
Barney Butter  is amazingly smooth, creamy, and flavorful almond butter blend. What's really great is that these butters are made in an almond ONLY facility. Barney Butter gets its almonds from California, the same state where the butters are made.
Visit the Barnery Butter Amazon shop.
Photo Credit: www.bluemountainorganics.com
Blue Mountain Organics is a premier provider of certified organic, raw nut butters. It's all in the flavor when it comes to these raw and organic nut butters. Rather than roasting the nut butter, the Better Than Roasted (BTR) process they use maximizes the bioavailability of essential vitamins, minerals, and nutrients in our nuts and seeds.  Since there is only one ingredient, brazil nuts, in this nut butter, this process is essential since it removes bitterness and concentrates flavor, which yields a sweeter and more intense and flavorful nut butter.
Photo Credit: crazygonutswalnuts.com
Crazy Go Nuts offers sweet and savory nut butters all made with a base of walnuts. We couldn't miss listing Crazy Go Nuts walnut butter with you; these flavors are some of the most unique we've seen. The Garlic Parmesan is complex and flavorful nut butter made with simple ingredients including walnuts, parmesan cheese, garlic powder, spices, and salt. It's perfect to use on pizza.
Visit the Crazy Go Nuts Amazon store.
Photo Credit: www.juliesreal.com
Julie's Real makes real good paleo friendly, gluten free,, soy free, dairy free,, peanut-free, and non-GMO nut butters. My favorite is the Coconut Vanilla Bean Cashew Butter that is made with dry roasted cashews, unsweetened coconut, organic honey, virgin coconut oil, cinnamon, ground vanilla beans, and sea salt. It's rich, creamy, and true to flavor without being overly sweet. It's hard to put the spoon down once you open this jar! 
Photo Credit: www.justins.com
I would never have thought I'd like maple almond butter. It just didn't seem like something I'd be into since I don't get excited about maple. I have to say, I think Justin's Maple Almond Butter has my heart. It's a true maple taste and adds complexity and sweetness to smooth almond butter. You won't stop at just one spoonful. Justin's has peanut butter too! 
Shop the Justin's Amazon store.
Photo Credit: nikkiscoconutbutter.com
If you love coconut butter, you'll become a huge fan of Nikki's Coconut Butter, just like I did. Get all the benefits of coconut butter, with even more flavor. My favorite is the Honey Pecan Pie, which is a mix of Organic Coconut, Roasted Pecans, Organic Extra Virgin Coconut Oil, Organic Honey, Organic Vanilla, Cinnamon, Sea Salt. The texture is similar to coconut oil, so I love adding it to my morning bulletproof coffee for a healthy homemade caffeine fix.
Photo Credit: spreadthelovefoods.com
Spread the Love Power Butter is packed with flavor and energy. With 6 grams of protein a serving, and 17 grams of healthy fats, this almond cashew butter is loaded with power. Like all of the Spread the Love nut butters, Power Butter has no palm oil, salt, sugar or junk added. It is gluten free, vegan, and GMO free. Power Butter is the perfect Keto snack Spread the Love has peanut butters and seed butters too!
Visit the Spread the Love Amazon store.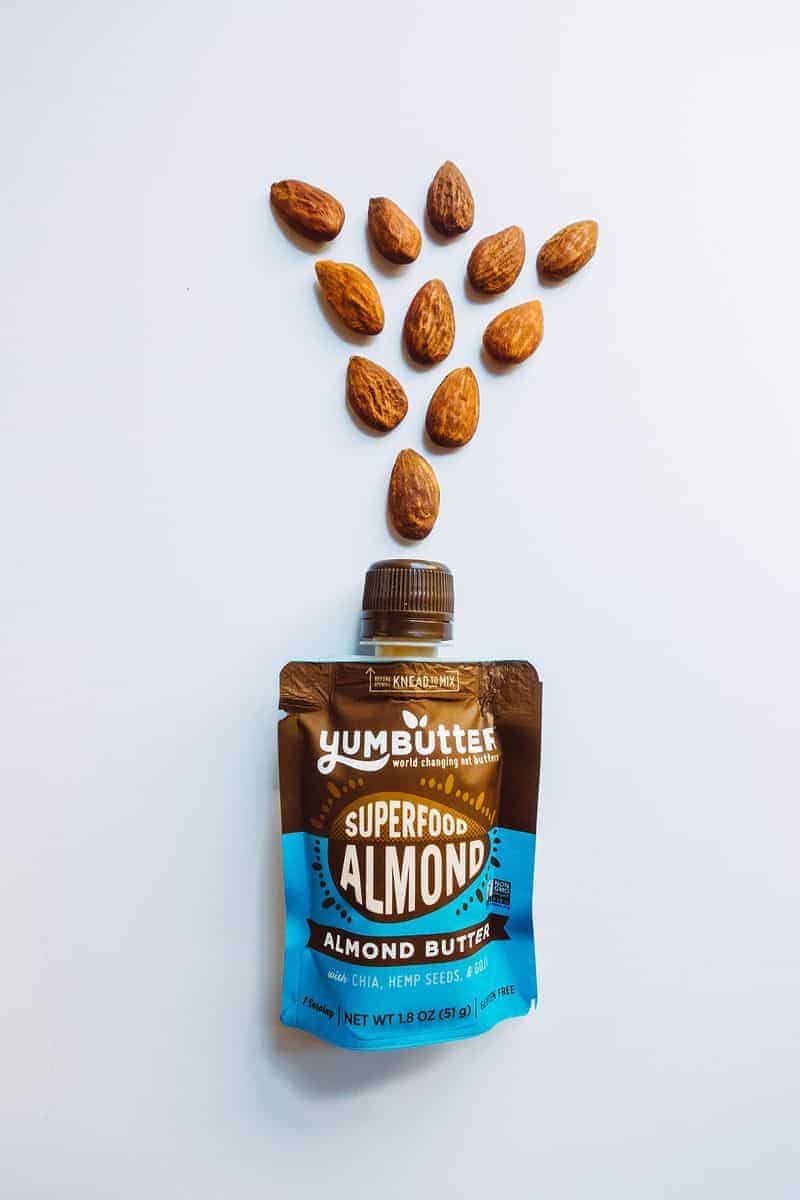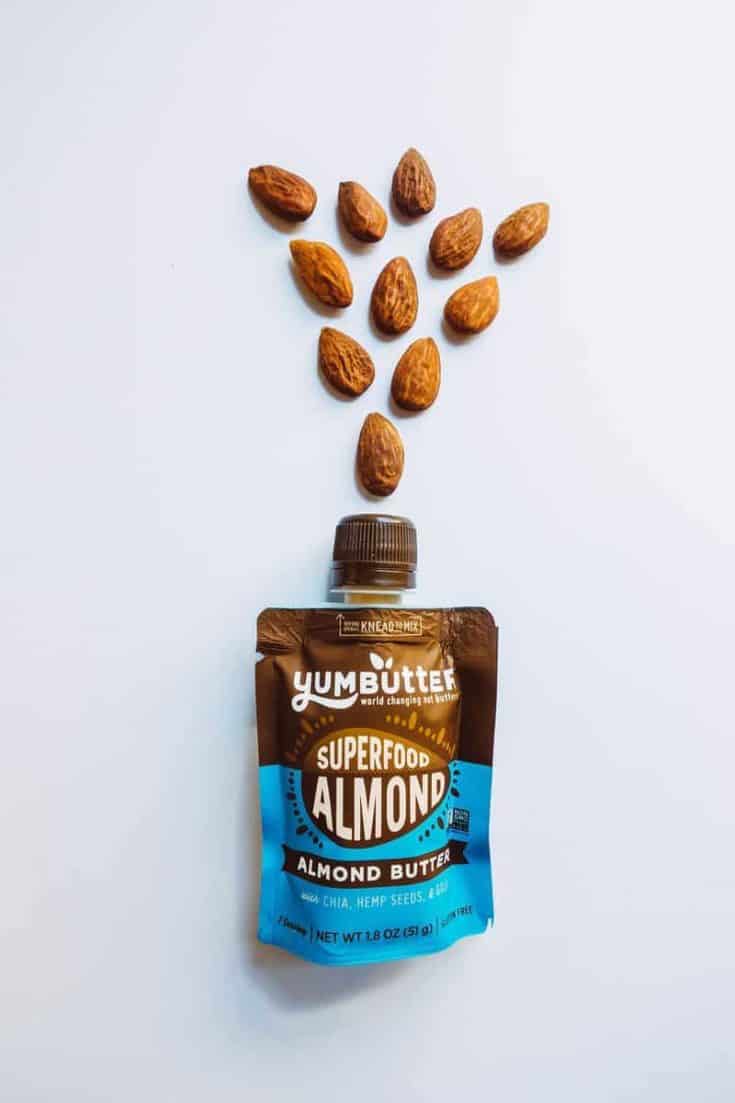 Photo Credit: www.yumbutter.com
Like the name says, Yumbutter it sure is yum! I love the almond butter which has with goji berries, chia and hemp seeds in it too. These tasty additions create the perfect texture, with just the right amount of sweetness too. All their nutbutter is GMO-free and gluten-free. Yumbutter is on a mission too -  it founded the BuyOne:FeedOne campaign. By partnering with the non-profit Primeros Pasos, Yumbutter provided 45,000 feedings to malnourished women and children in underserved areas of Guatemala, so far! We think that's pretty impressive. They have peanut butters and sunflower seed butter too.
Visit the Yumbutter Amazon store.
Photo Credit: 88acres.com
88 Acres is whipping up seed butter outside of Boston Massachusetts using New England sourced ingredients. The brand was born after its founder Nicole, was on her fourth date with her now husband Rob, and he almost died at dinner when his meal was cross-contaminated with nuts. The brand offers those with nut allergies tasty treats that are all nut free. They have sunflower seed butters, pumpkin seed butters, and even watermelon seed butters.
Visit the 88 Acres Amazon store.
Have you visited our Made in USA Shopping District? It is the place to start your shopping when you want to find the best of American-made.
Disclosure: USA Love List received some products in this post unconditionally for review purposes. Our opinions are always our own, and we aim to write fair and balanced reviews to promote only the very best of American-made products.

Pin this list to save it for later!