Getting to test run New England made products is beyond fun, and one of the many great aspects of my work. These products will bring back all the best Maine memories: summer camp on the lake, skiing down mountains and through snowy forests, and romping along the gorgeous coastline. Here's my short list of vendors we LOVE, who hail from Vacationland.
Stuff We Love, Made in Maine
Bartlettyarns: Yarn, roving, and knitwear
"America's Historical Yarn" is Bartlettyarns!  Bartlettyarns has been spinning yarn in the Village of Harmony, Maine since 1821 in what is today's oldest operating mule spinning mill.  The mule replicates the motion of spinning on a great wheel which gives Bartlettyarns yarn a distinct look, fine quality, soft twist, and more loft than traditional yarns. Bartlettyarns offers yarns and roving in over 70+ shades, which can be used for knitting, crocheting and weaving and our famous roving is used for spinning, wet and dry needle felting and for a variety of crafting. Finished goods also include sweaters, blankets and hats
Flowfold wallets, backpacks, and tote bags are hand-made from colorful, often upcycled racing sail material on Peaks Island, ME, these wallets and accessories are waterproof, lightweight and strong as steel – and super sporty. Available in a variety of colors and sizes.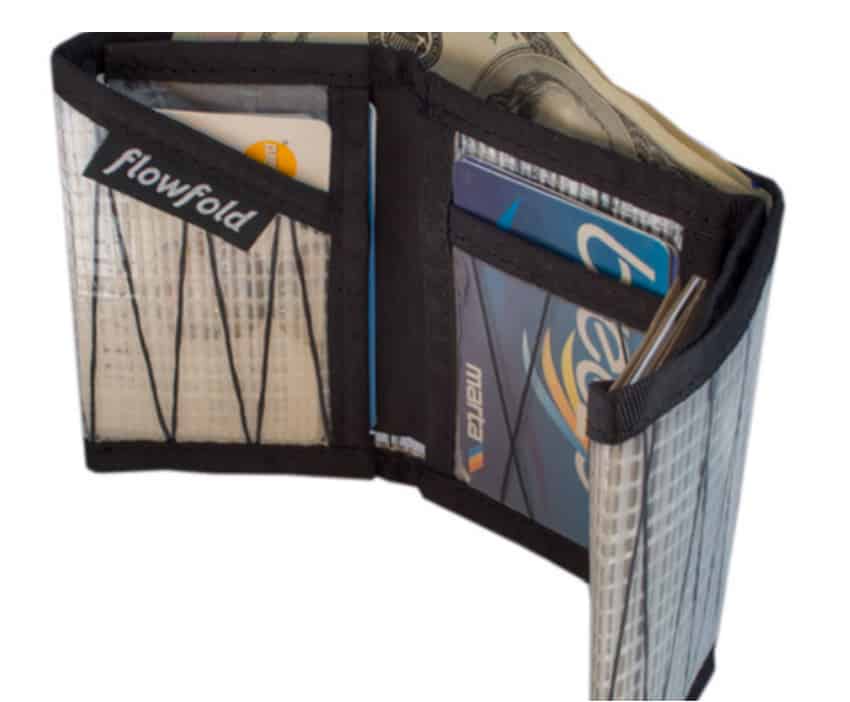 Ocean's Balance
all-natural Kelp Purée is produced from sustainably grown and harvested seaweed of the Gulf of Maine. Whether you're already a seaweed eater or new to eating it, you'll love this product. It's ready to eat and is minimally processed with just water and a touch of lemon. It tastes great as a substitute for pesto and offers a more subtle taste. This Kelp Purée is perfect for foodies or gluten-free, vegan, or paleo enthusiasts alike.
Erin Flett
bright and bold pillows, linens, hand bags and glasswear, made in Erin's Maine mill-based studio. Fresh designs, hand screen printed on the highest quality fabrics, Erin pours her heart and soul into everything she makes. Her amazing products have been featured in countless national publications.
Life-savers!
STABILicers
are must-have ice cleats for snow and ice dwellers.
Made in Maine
, these little guys fasten onto the bottom of your
shoes
and grip the ice. Favored by all-weather runners and tippy folks.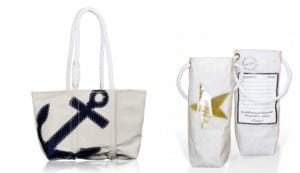 Sea Bags
are made from recycled sail cloth in the heart of Portland, Maine's working waterfront. Nautical-themed applique gives new life to old sails. Sea Bags offers a variety of styles, from totes and wristlets, to home accessories like coasters, bucket bags and wine totes. Featured by J. Crew. 
LooHoo 
wool dryer balls reduce static cling and cut your laundry's drying time significantly, saving money and energy. Packaged 3 per box, all natural, awesome. Plus, they come in a cute little package that's shaped like a dryer.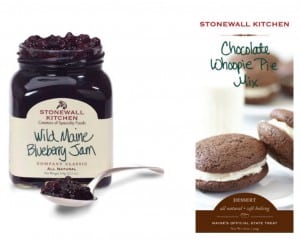 Delectable and varied,
Stonewall Kitchen
is hard to beat. From best-selling jarred goodies: Farmhouse Chutney, Blueberry Jam, Fig Walnut Butter, Bittersweet Chocolate Sauce to their dry goods: Farmhouse Pancake and Waffle Mix (also available in Gluten-Free!) and Whoopie Pie Mix – can't go wrong. Great in-store samples!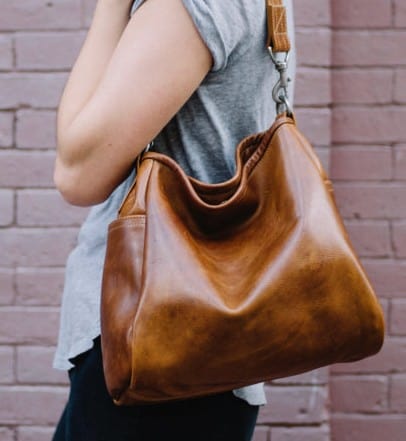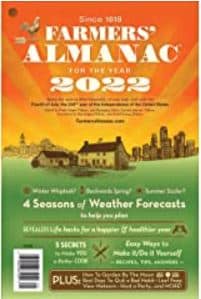 Don't laugh, but in Maine the
Farmers' Almanac
(not to be confused with the it's competitor the Old Farmer's Almanac) is the best weather predictor around. The Farmers' Almanac has been getting a great deal of press lately for being spot on this year… goes well with 32 North Stabilicers!
Function meets style with
Rogue Industries
great line of accessories that are built to last. The patented
Rogue Wallet
is contoured to fit comfortably in the front pants pocket so that one's posture is not affected when sitting.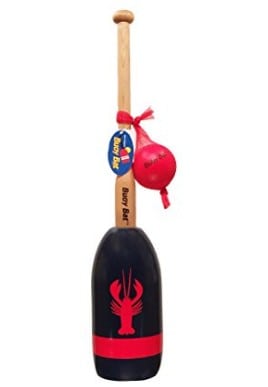 Consistently earning a spot in every "best of" list,
Buoy Bats
are a beautiful repurposing of a staple Maine icon: the buoy. Crafted with solid hardwood handle, a generous buoy "sweet spot" and a "face friendly ball", these are a must have for year-round fun.
Elves and Angels
offers the highest quality wooden toys, doll houses, castles, and furniture, made from locally harvested pine, ash and birch, and finished with non-toxic linseed oil. Elves and Angels won the 2013 Top Pick from Mothering Magazine's Natural Toy Guide and there's no question why. It's all absolutely gorgeous, and will last for generations.
Stylish mocasins? Yes! Hand crafted in Perry, Maine,
Quoddy
moccasins will last a lifetime. Each pair is made to order, by hand, and if they need repair, resoling or refurbishing, send them back and you'll be taken care of.
Don't miss our source list for Made in the USA shoes.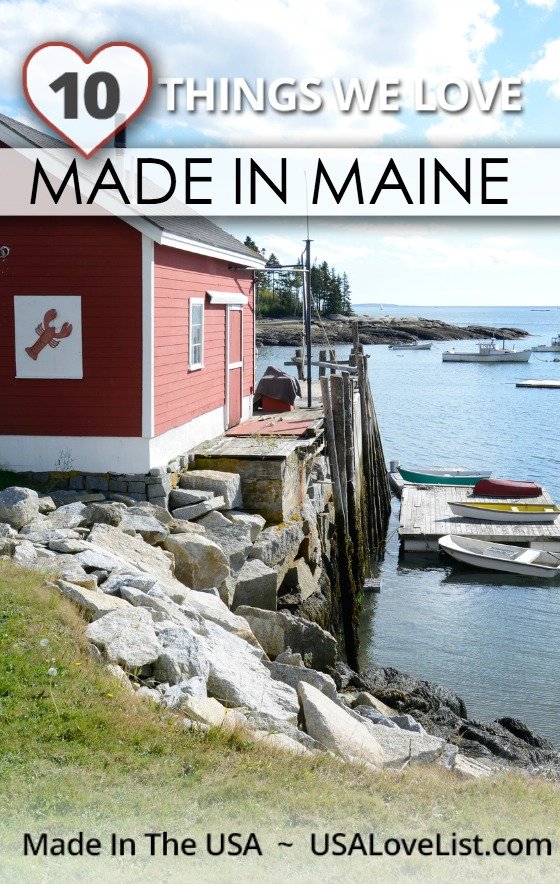 Masey Kaplan is the founder of Close Buy Catalog, a New England School Fundraising Catalog featuring only locally made New England products available to any school or non-profit in New England. Masey resides in Falmouth, Maine. 
Disclosure: This post is sponsored, which USA Love List is proud to share with you because, sponsored or not, we only share stuff we love.