Does your kitchen turn into a cookie factory this time of year? Whether preparing treats for gift giving or for party refreshments, the weeks before Christmas are HUGE weeks for baking. Here is my list of made in the USA baking supplies that come in handy right about now.
American Made Holiday Baking Supplies
ALERT: Select KitchenAid Stand Mixers are currently discounted up to 50% off here. This is amazing! I LOVE my KitchenAid stand mixer. I have never seen prices like this. Mine is a Professional 5 Plus Series model
because I primarily use it for kneading dough. Without this current sale, KitchenAid stand mixers are on the pricey end, but they last forever, and can be used for almost everything from bread kneading, to cookie mixing, to (with attachments) pasta making. Warning: KitchenAid attachments are NOT made in the USA. A KitchenAid stand mixer makes a great American made holiday gift for the baker or chef on your list! If you are ever in Greenville Ohio, be sure to take a tour of the KitchenAid Stand Mixer Factory. At a separate location in Greenville is an appliance museum that chronicles the history of the stand mixer.
The Fiesta 3- Piece Baking Bowl set
 tops my Christmas list this year. I am a klutz in the kitchen and have managed to break five baking bowls in about three years. I love my made in America Fiesta dishes because they take a beating, never chip and rarely break. I am confident these bowls will outlast all others. Fiesta is made in the USA by the Homer Laughlin China Co. Factory tours are available at the Fiesta Factory in Newell, West Virginia.
Nordic Ware has been making aluminum baking pans and cookie sheets in Minnesota for over 65 years. I am a fan of the Nordic Ware cookie sheets
and loaf pans.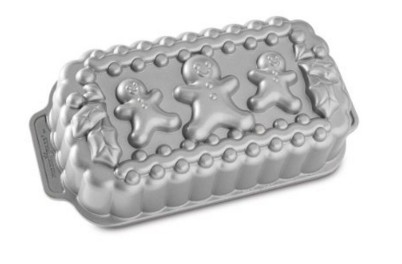 If you prefer baking in glass dishes, Anchor Hocking Oven Basics are a great choice. I use the Anchor Hocking Oven Basics 5 qt Bake Dish
 when baking brownies or bars.
Done with your baking and looking for items to store your masterpieces in?
Made in the USA Sterilite food storage containers
are BPA free and phthalate-free. These reusable plastic containers are a great way to package those holiday treats that you are giving as gifts.
Pyrex glass storage dishes
stuffed with homemade cookies also make great holiday presents. Pyrex has been manufacturing glass bakeware and measuring cups in the USA for 100 years.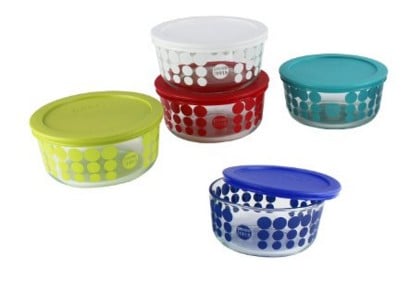 Ball Canning Jars
aren't just used for preserving homemade jams and relishes anymore. Ball Jars are HOT on Pinterest this year and have many functions. Filled with homemade truffles or candies, they make great gifts. My kiddos love to decorate the jars with felt and give them to their teachers as gifts. See our directions here.
Made in America Peggy Karr handcrafted glass plates
 make great hostess gifts!  Bring your baked goodies to the next holiday party arranged on a beautiful winter or Christmas themed plate.
Do you have a favorite American made product that you bake with? Are you giving baked treats as gifts this year? We LOVE to hear from our readers!
Follow USA Love List's board Baking Necessities on Pinterest.