Are you as surprised as I am to hear that there's an option for everyday American made pens? In fact, Pen Company of America has been making its Made in USA pens since the 1920's in Garwood, New Jersey. PCA is a family run manufacturing company that produces a line of American made writing instruments; all of its pens and markers are made in the USA.
Unlike, Bic or Ball imported options, Pen Company of America has stylish and bright Made in USA pens that I love. These fun pastel colors are sure to liven up your style this season.
Or, if you're looking for more funky options, check out these retro styles or scratch and sniff pens. Yes, please! Pen Company of America has quite a variety.
You can even find stylus pens to use with your tablet or phone. I think this find is the most surprising of the made in USA pens out there.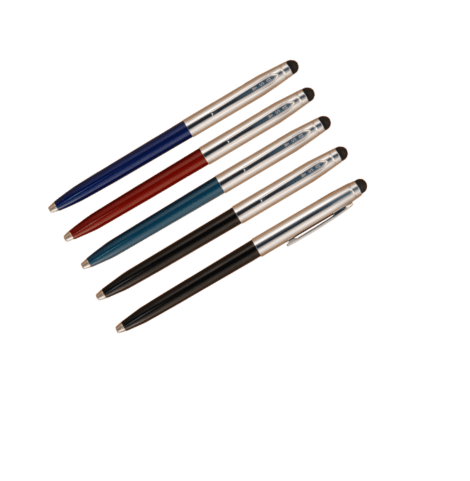 For those who say made in USA is too expensive, how's $2.50 for American made pens? Check out all of Pen Company of America's items on Amazon.com.
Disclosure: This is a sponsored post which USA Love List is proud to share with you because, sponsored or not, we only share stuff we love.