Men need bags too to for work, travel, and play. We searched for the best leather bags for men, all made in the USA to include in this list. We found duffle bags, satchels, backpacks, messenger bags, briefcases and more that are all high quality and American made. Invest in a leather bag that will last.
American Made Leather Bags for Men
Kámen Road: Coyote Thunder Field Bag
The Coyote Thunder Field Bag is the perfect example of a Kámen Road nature inspired leather bag. This durable and sturdy field bag was designed for California Bay Area artist and naturalist, Obi Kaufmann, author of The California Field Atlas and The Forests of California. The book The California Field Atlas was actually the Kámen Road founder's inspiration behind this artistic collaboration.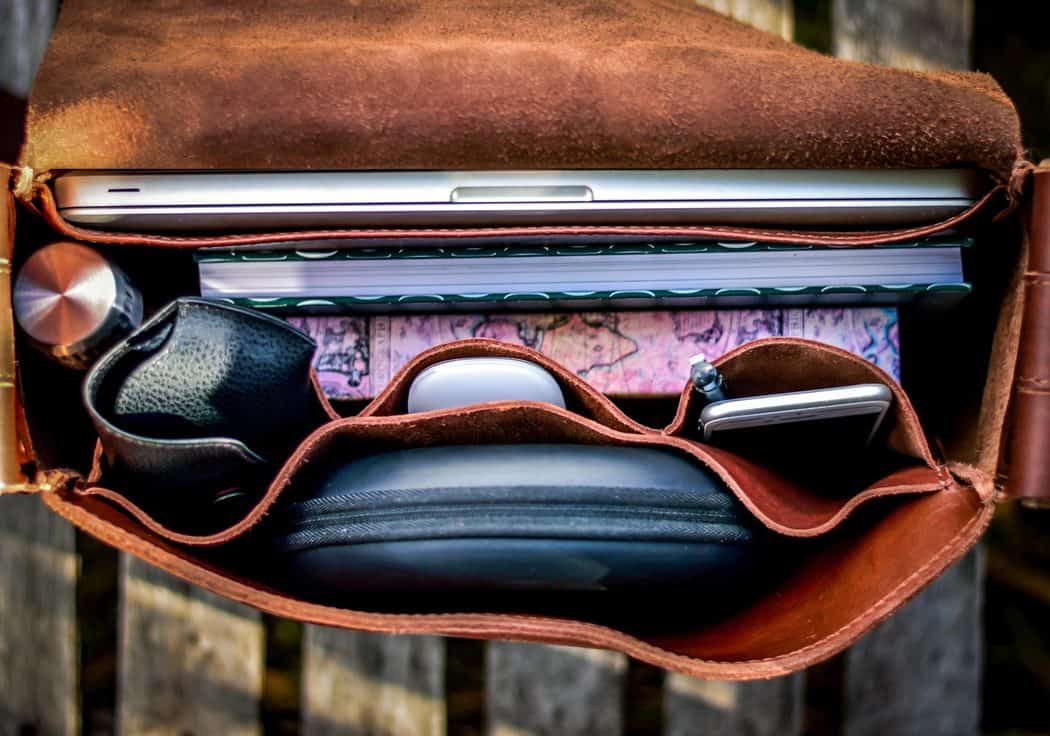 Kámen Road's Coyote Thunder Field Bag is handmade from salvaged, vegetable-tanned leather. The copper buckle on the strap is made in the USA. There is wood hardware incorporated in the design that is removable for repairs. This leather bag is designed and built to last! It is the perfect size to be used for both work and travel. A portion of the sales of the Coyote Thunder Field Bag go to Obi's selected nonprofit, The Wilderness Society.
Take 10% off your Kamen Road purchase now with promocode USALOVE. No expiration date.
LOVE THIS LIST?
Honestly, we know you will love these lists too!
American Made Jeans: The Ultimate Source List
Made in USA Men's Clothing Brands: The Ultimate Source List
The Best of Preppy Style, Made in USA
American Made Neckties and Bow Ties: The Ultimate Source List
Made in USA Watches and Watch Bands: The Ultimate Source List
Made in USA Belts: The Ultimate Source List
American Made Shoes: The Ultimate Source List