As if anyone needs an excuse to drink whiskey, right? I know I don't. Since August 25 is National Whiskey Sour Day, we're celebrating with Jack Daniel's Tennessee Whiskey, and a uniquely flavorful and tart twist on the traditional Whiskey Sour recipe.
I like my drinks strong, not too sweet, and complex in flavor. I love this Cherry Whiskey Sour Recipe because it makes my palette happy. It's quite simple to make, and is any easy drink to make with ingredients you'll probably have on hand.
I particularly love Jack Daniel's Tennessee Whiskey, not only because it's made in the USA, but because of its flavor. It offers complex flavors of charcoal, brown sugar, and vanilla, making it a great whiskey for making a whiskey sour. Jack Daniel's Tennessee Whiskey complements the other ingredients in the recipe, for a tasty chilled 5 o'clock treat.
Cherry Whiskey Sour Recipe

Jack Daniel's Tennessee Whiskey

Organic Simple Syrup (I love using Florida Crystals organic sugar grown in Florida.)

Organic 100% Lemon and Cherry Juice (I love Lakewood juices.)
Simply add the ingredients into ReJigger's pre-measured cup, and shake your cocktail over ice. If you don't have a ReJigger shaker, I you can make it with 3 parts whiskey, 1 part cherry juice, and 1/2 part simple syrup and lemon juice.
ReJigger is a must have American made bar essential, designed and made in California. The shaker top has three sections to perfectly portion your ingredients so you'll be crafting your own balanced cocktails every time. ReJigger's cocktail shaker is a clever invention we love for making balanced cocktails at home. You can purchase the item on Amazon too.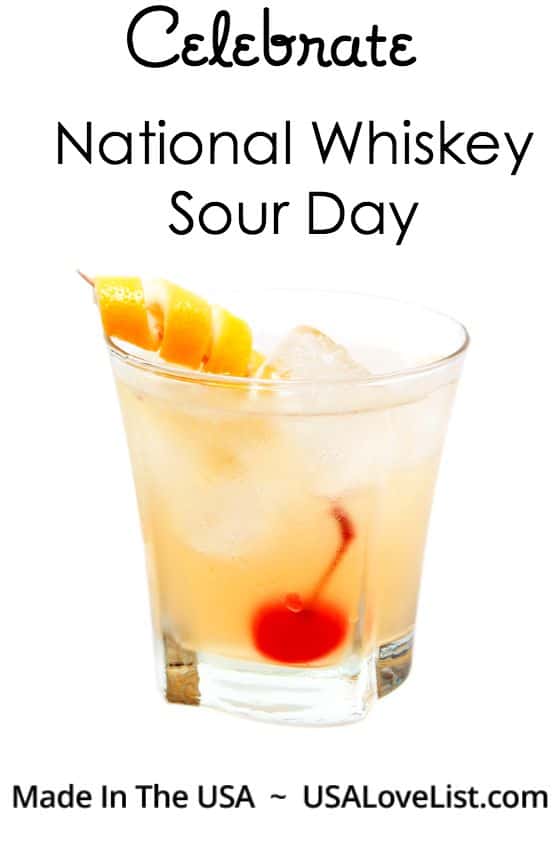 Disclosure: USA Love List received some products in this post unconditionally for review purposes. Our opinions are always our own, and we aim to write fair and balanced reviews to promote only the very best of American-made products.