This is always a fun debate! Personally, I think it's unseasonal to rock white after Labor Day. Besides, it makes white more fun to wear because you can only wear it for part of the year. But either way you go, here are three tips for making white work all year long with made in USA fashion finds.
How to Wear White After Labor Day
1. Accessorize well. Since white isn't slimming, let your jewelry do double duty.
Don't miss our source list for made in USA Jewelry.
Pick a long necklace to create the illusion of length.
Select earrings that stand alone well and draw attention up toward your face.
2. Add color.
With white pants and a colorful top, you can easily transition from day to night, depending on what shoes you wear and how you accessorize.
Add even more color by adding a bright jacket or sweater.
Check out our list of American made women's clothing brands.
3. Create height.
Select shoes that give you height and stand out against white.
Don't miss our list of made in USA women's shoes for healed shoe options.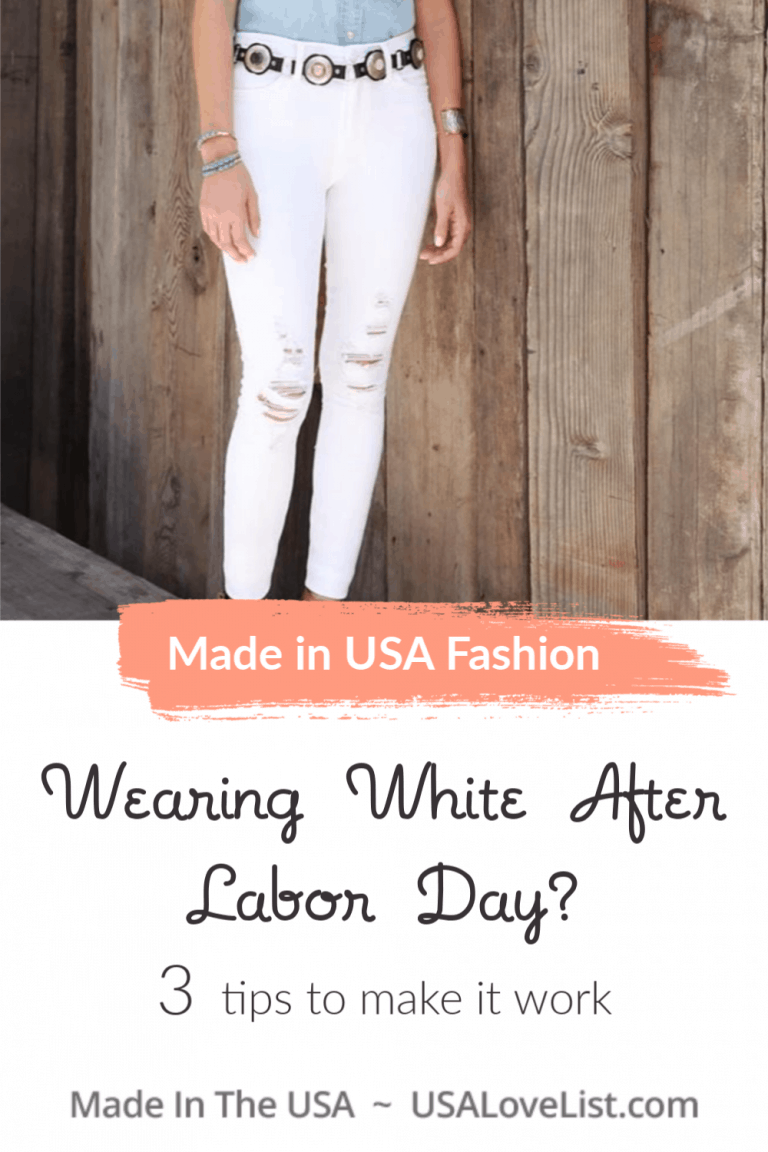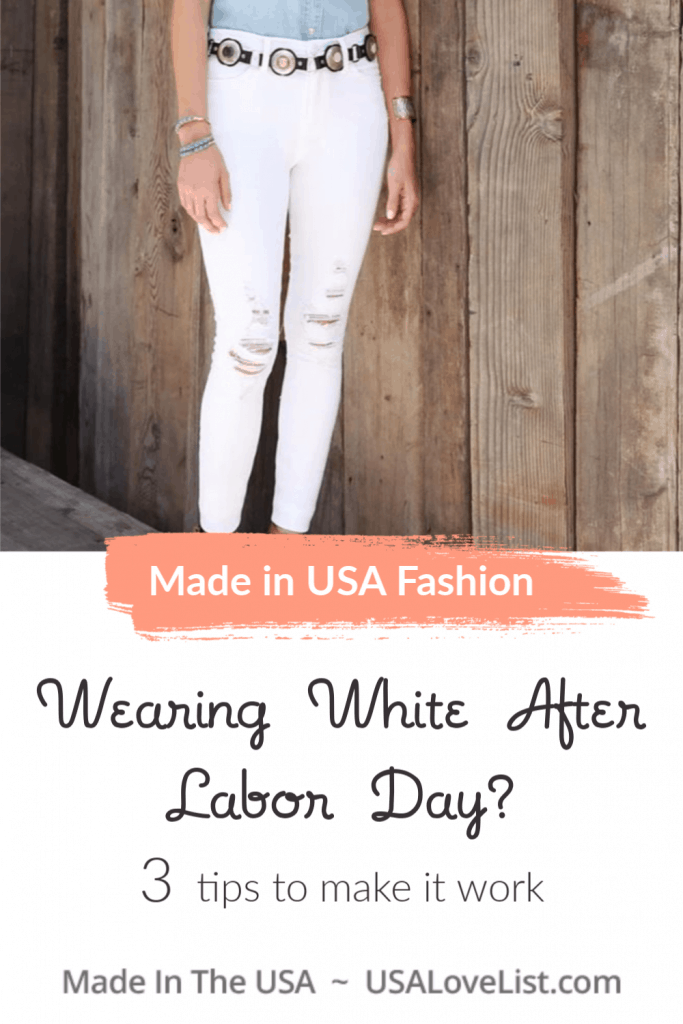 Cover image credit: Level99
Disclosure: This is a sponsored post which USA Love List is proud to share with you because, sponsored or not, we only share stuff we love.