Rejuva Minerals is an online American made makeup boutique, you will find everything you need here. Enjoy 15% off through 12.31.15 using Rejuva Mineral discount code "love".
Sometimes we do not get enough sleep, it is inevitable.  The tired look , however, is not inevitable.  You can make your eyes look less tired by brightening  them up with a few makeup tips to look awake, fast.These tricks are designed for the exhausted morning where you are in a time crunch.  This look can be done in less than a minute for each tip.  It is minimum, but it is enough to pull your look together and get out the door in time for the day without a fuss.
Watch the video:
[youtube http://youtu.be/PjtHK2FwiyQ?rel=0&w=560&h=315]
Step 1 – Concealer:
Use concealer under your eyes and on any problems areas.
Step 2 – Blush:
Apply blush from the apples of your cheeks to your temples, blending the edges well.  This creates some lift to your face and adds color to keep your face from looking dull.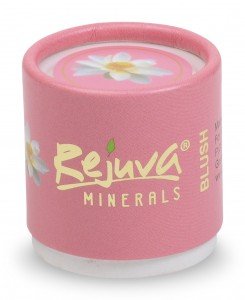 Step 3 – Mascara:
When you have had a lack of sleep many times you will be looking at dark under eye circles.  Keeping dark eye makeup to a minimum is best in this case.  Use mascara in a few strokes on the top lashes to open up your eyes with out adding darkness to the area.

The blush, concealer and mascara are all you need to get the look in under a minute.
Get these 3 products at RejuvaMinerals.com to complete the look:
Mascara Water Resistant Mega Lash in Midnight (black)
Concealer 2 shades available natural & sand
Disclosure: This is a sponsored post which USA Love List is proud to share with you because, sponsored or not, we only share stuff we love.