A makeover is renewing. A trip to the salon or a DIY makeover will have you feeling and looking great. You might be pressed for time but you will amaze yourself with just how little it takes to go a long way. So get the luxe treatment with a mini makeover at home. Get started with high-quality American made beauty products and these tips for a fresh blow out, glowing skin and shiny manicure.
We all know there is NO replacement for our trusted professional stylists, makeup artists, and skin therapists but we can do our best in between visits by stocking up with the good stuff.
Salon Makeover At Home With American Made Beauty Products
The blow-out
Start with a great shampoo and conditioner, like Paul Mitchell Tea Tree Special Shampoo and Special Conditioner. Follow up with a frizz fighter, like Not Your Mother's Smooth Move Frizz Control (don't miss the list of my favorite American made products for frizzy hair). Use a vented round brush with a hair dryer to create some height and smooth hair as you dry. Once your hair is dry and smooth, set the look with hairspray, like Paul Mitchell Extra Body Firm Finishing Spray. To get more body, use dry shampoo or volumizing powder along your roots and tease the underside of your hair for the Victoria's Secret runway look.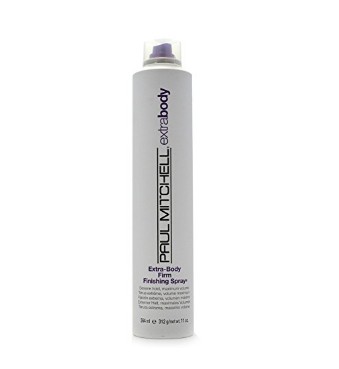 A glowing complexion
Cleanse, exfoliate and hydrate to create a dewy canvas on which to apply your makeup. Try a serum or beauty balm to get the fresh-faced glow of a facial. Healthy skin is beautiful skin and requires much less cover up! American made facial products we love: Demalogica face care products, Le Mieux serums, Urban Decay foundations
Fashion forward manicure
Well-polished nails always look brilliant and manicures are at the forefront of fashion these days. Pick a trendy color for the season, like the Backseat Besties shade of pink, and apply. It adds pop to your classic staples or complements an adventurous style. For a quick mani slather on a hand cream, like Supergoop Forever Young, and massage in. Push back cuticles with a damp washcloth and shape with a file if needed.
These little updates can make a big impact on your look. A few steps can pull it all together for a polished and current look. What do you do to step out of a style rut?