I was recently offered the opportunity to dine at Del Frisco's Grille in Atlanta. I'm always looking for an American made angle so I was thrilled to learn that this Texas-based chain of 20 steakhouses serves a menu of American classics and buys all of their beef from a single source near Chicago.
Stock Yards is a family-run business that has been an institution for over a hundred years, selling to both restaurants and individuals. Located outside of Chicago, they have the most meticulous specifications in the industry. All of the meat comes from 100% native, U.S.-grown cattle. Cuts are wet-aged, 'Prime', which means they are the top 2-3%, cuts. An in-house butcher hand-cuts each steak as its ordered. Meats are simply dressed with salt and pepper to bring out the meat's natural flavors.
Rounding out the menu, the signature steaks are complemented by an elevated selection of classic Americana comfort foods that delight with creative twists. Truffled Deviled Eggs. Cheesetake Egg Rolls. Truffled Macaroni and Cheese. Are you salivating yet?
Deviled Eggs with Truffle-Chive Vinaigrette
These deviled eggs filled with a light fluffy center and topped with an earthy truffle oil.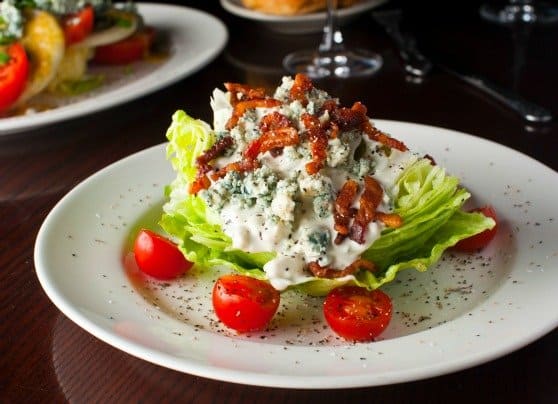 Iceberg Lettuce Wedge with Bacon, Tomato, and Blue Cheese Dressing
Creamy, refreshing, and crunchy, this wedge salad offers to perfect mix of flavors and textures.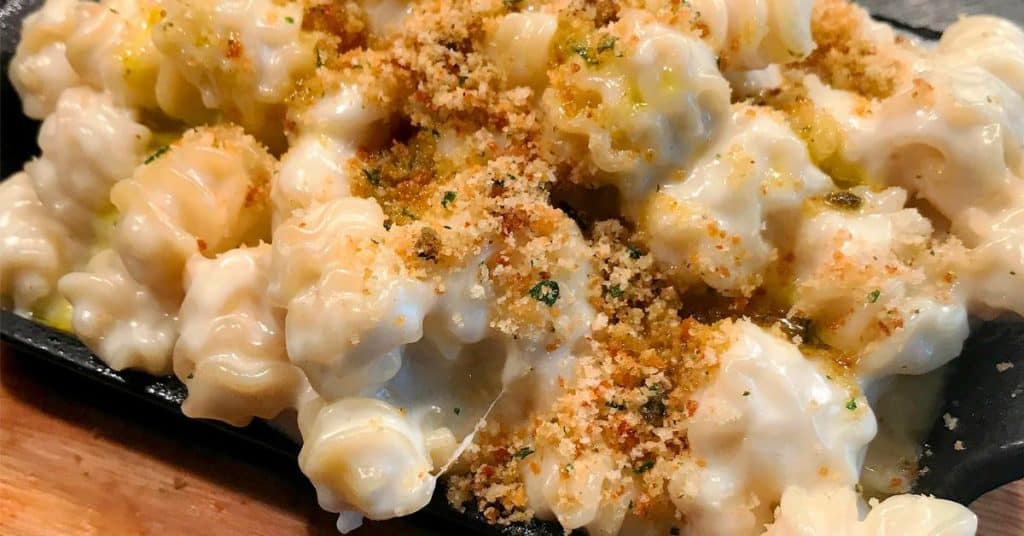 Truffled Mac & Cheese topped with Panko Breadcrumbs
It's melt in your mouth delicious. The truffle complements their juicy steaks.
Del Frisco's Grille is located in over 20 locations across the country. Is there one near you?
Disclosure: USA Love List was hosted at Del Frisco's Grille unconditionally for review purposes. Our opinions are always our own, and we aim to write fair and balanced reviews to promote only the very best of American-made products, and experiences.