We found our new favorite snack! While biltong beef jerky is traditionally made in South Africa, there are numerous purveyors of biltong making it in the United States based on the traditional South African recipes. We found our favorites and they are showcased below in alphabetical order. Are you a jerky super fan? Also check out this list: Best Jerky Made in the USA: Unique Brands including beef, pork, turkey, salmon, and even alligator. We also have a list for Whole 30 & Paleo Jerky Brands We Love.

What is biltong?
Biltong is high in protein and one serving typically offers 14-16 grams of protein.
It is a traditional South African delicacy made from air drying spiced beef for three weeks.
Biltong is made with the absence of heat, while most jerky is cooked with heat in a dehydrator.
The drying process results in a jerky that is much more tender and less chewy than traditional American jerky.
Together with the drying process, vinegar, salt and spices, namely coriander and black pepper, are added to biltong to cure the beef.

Our Favorite Biltong Brands Made in the USA
You are going to absolutely love Ayoba Traditional Biltong made with beef, sea salt, coriander, Worcestershire powder, pepper, vinegar. It's tender, flavorful, melt in your mouth goodness. Find this Whole30 friendly jerky at your local Whole Foods, Giant, Wegmans and Sprouts Farmers Market.
Biltong, or dried beef slices, are traditional beef delicacies which originated in South Africa. Brooklyn Biltong makes its seasoned, dried grass-fed biltong meat in Brooklyn. Biltong slices are traditionally cut to include a fine layer of fat which maintains the meat's tender flavor. The jerky is made from fine cuts of beef which are rubbed with vinegar & spices before being hung to naturally dry which maintains the meat's natural, tender flavor. We're sure you'll love it as much as we did. It's free of additives, colorings, MSG, or nitrates.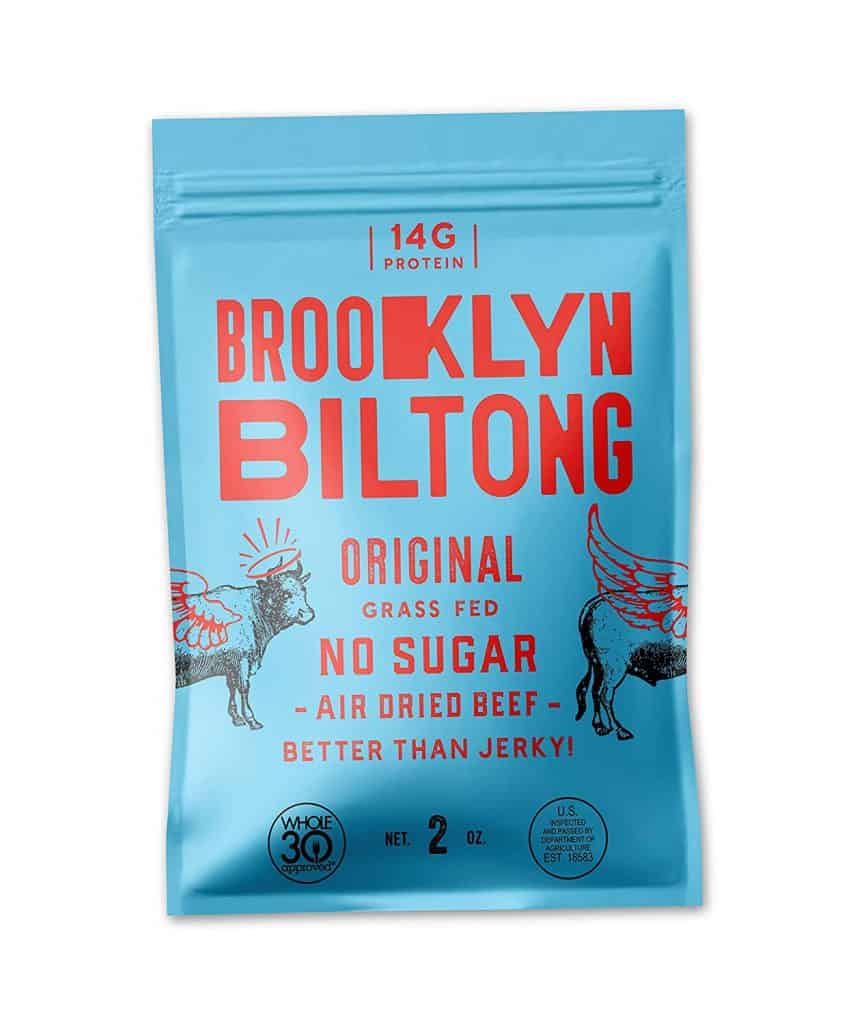 Kalahari Biltong
is
made in the USA from the finest single-source, top-round American Beef. The brand's mission is to bring a centuries-old South African tradition of enjoying beef in its simplest, unaltered form to you. Their biltong is a tender flavorful beef experience that results in is a cross between jerky, slow-roasted beef, and the finest Italian prosciutto. Six simple ingredients make this beef biltong burst with flavor for a perfect on-the-go, high protein pre-work snack.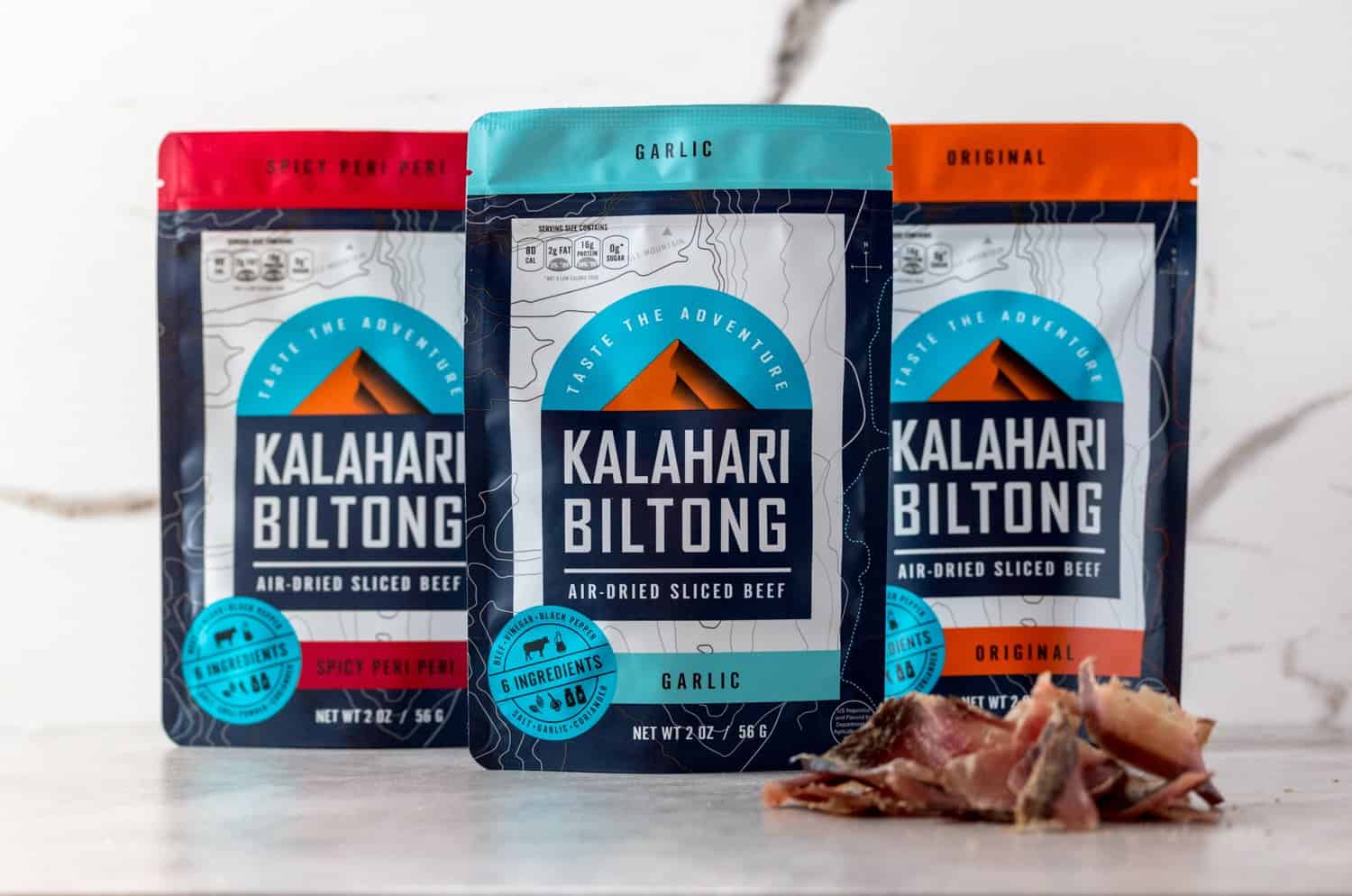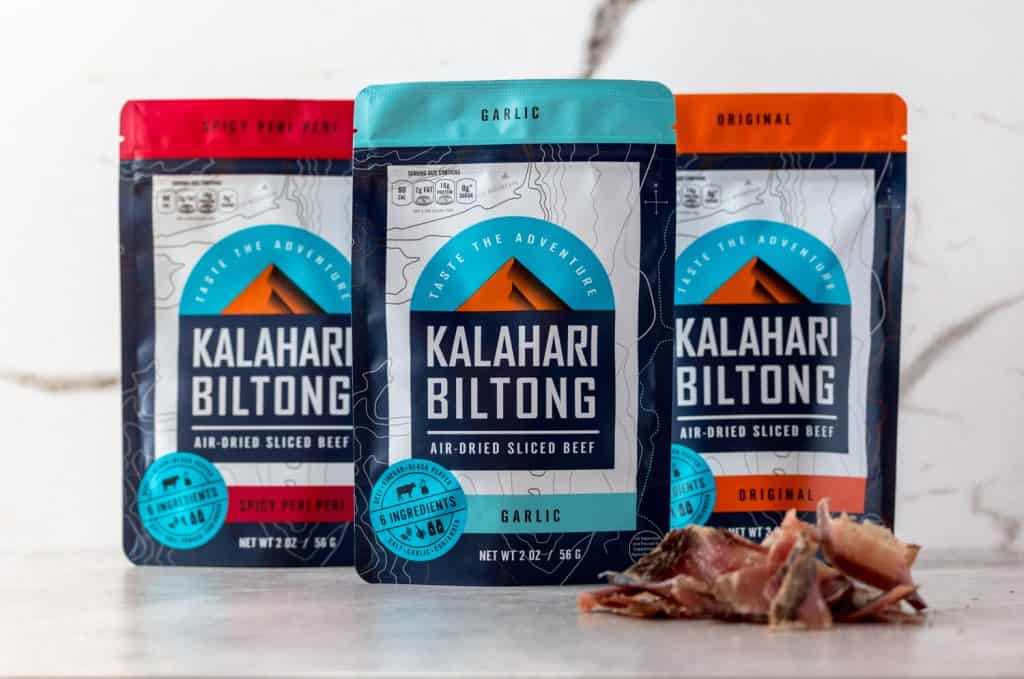 Lehigh Biltong
was born when Dan Levy, moved from South Africa to attend Lehigh University in
Pennsylvania
. He missed his favorite food from his home in South Africa, so he learned the process for making biltong himself. Lehigh Biltong offers to the most unique flavors we've tried. From traditional Pioneer Biltong, Sriracha Biltong to Lime & Cilantro Biltong, one is more flavorful than the next, with Lime & Cilantro being our favorite.
Stryve Biltong
makes its biltong with the traditional process of air drying the beef while offering flavors more aligned with what you'd see offered in American style beef jerky. There flavors include Original, Smoked, Teriyaki, Peri-Peri, and Garlic. My personal favorite flavor is the Garlic. It's made with beef, salt, brown sugar, flavorings, vinegar, raisin juice concentrate and garlic, making for a bold biltong jerky option.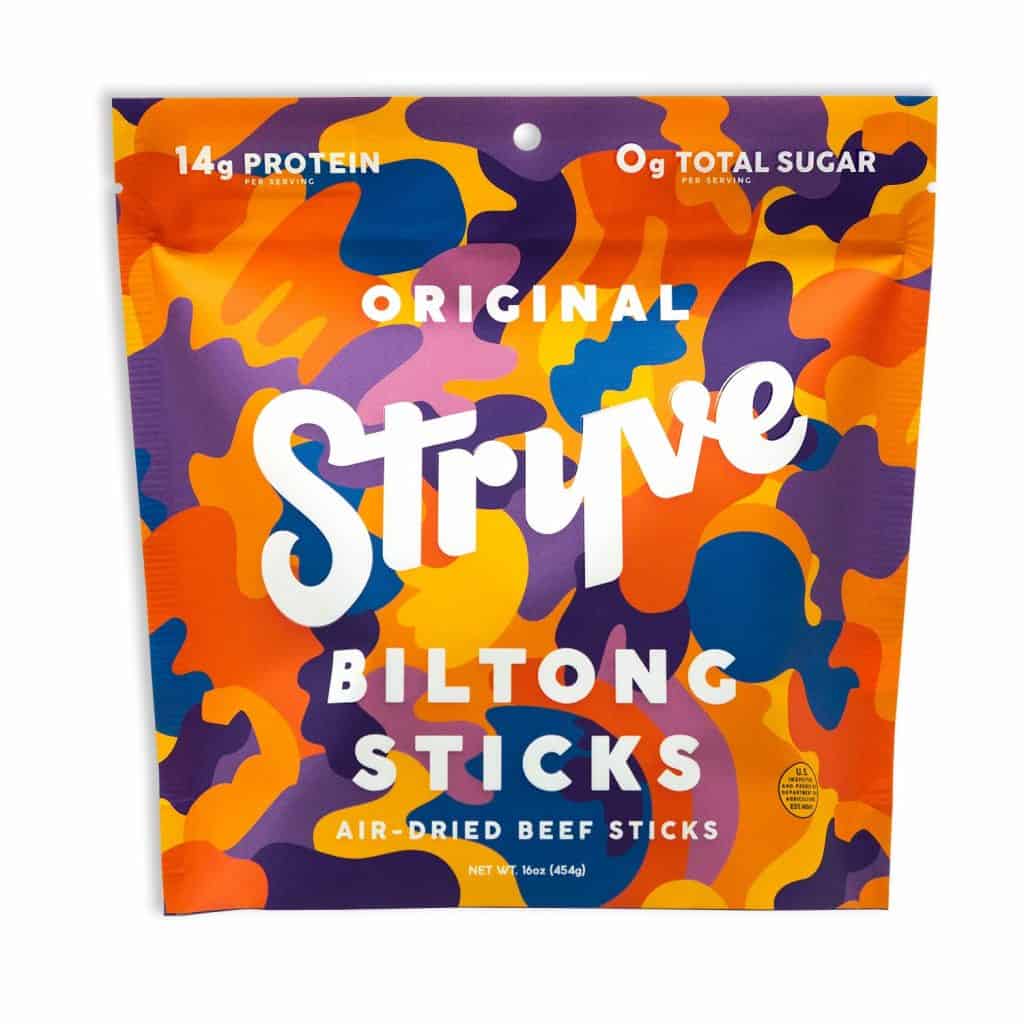 Toby's Biltong
sources the finest cuts of New Zealand grass fed top round steaks and marinate them in a brine made with black pepper, sea salt, roasted coriander, a touch of vinegar and cure/dry it in a controlled cool air environment, giving our beef biltong a soft 'medium-rear' texture and a delicious spice aroma. The Garlic flavor is my favorite. It tastes like you're eating an excellently seasoned steak on-the-go!
Disclosure: This post is a sponsored post which USA Love List is proud to share with you because, sponsored or not, we only share stuff we love.
Image credit: Kalahari Biltong