Last weekend, Alexis and I, along with three of our other friends headed to Dover, Delaware to experience the sixth annual Firefly Music Festival. It was Alexis' fifth time at the festival, my third time at the festival, and our friends' first time! We were ready for an epic weekend in The Woodlands.  Spending money on events and supporting American artists, instead of buying imported products, is always a good way to show your #USAlove.
I want to give a special thank you to Alexis encouraging me to give music festivals a try. I can now say I'm someone who loves music festivals because of my time at Firefly. It's an event I look forward to every year.
Firefly offers four days of unforgettable musical performances, enhanced dining options and interactive entertainment set among lush wooded landscapes in the heart of the East Coast. It's really a magical place to experience such an all American event, like a music festival.
We salute the #ToyotaGiving campaign which is a partnership Toyota does with VH1 Save the Music. 2018 marks the fourth year that Toyota is donating, supporting and supplying the means necessary for scholastic music programs to be created in areas where it either has dwindled or does not exist. Although Toyota is a Japanese car company, they do have American factories in six states. We also appreciate their support of American schools, artists, and businesses through their sponsorship of this festival.
This year's Firefly Music Festival was a natural extension of the #ToyotaGiving  campaign and a great way to for Toyota to bring people together through music with its intimate live music shows at the Toyota Music Den and at the EXHIBIT Love, featuring coveted giveaways and interactive exhibits.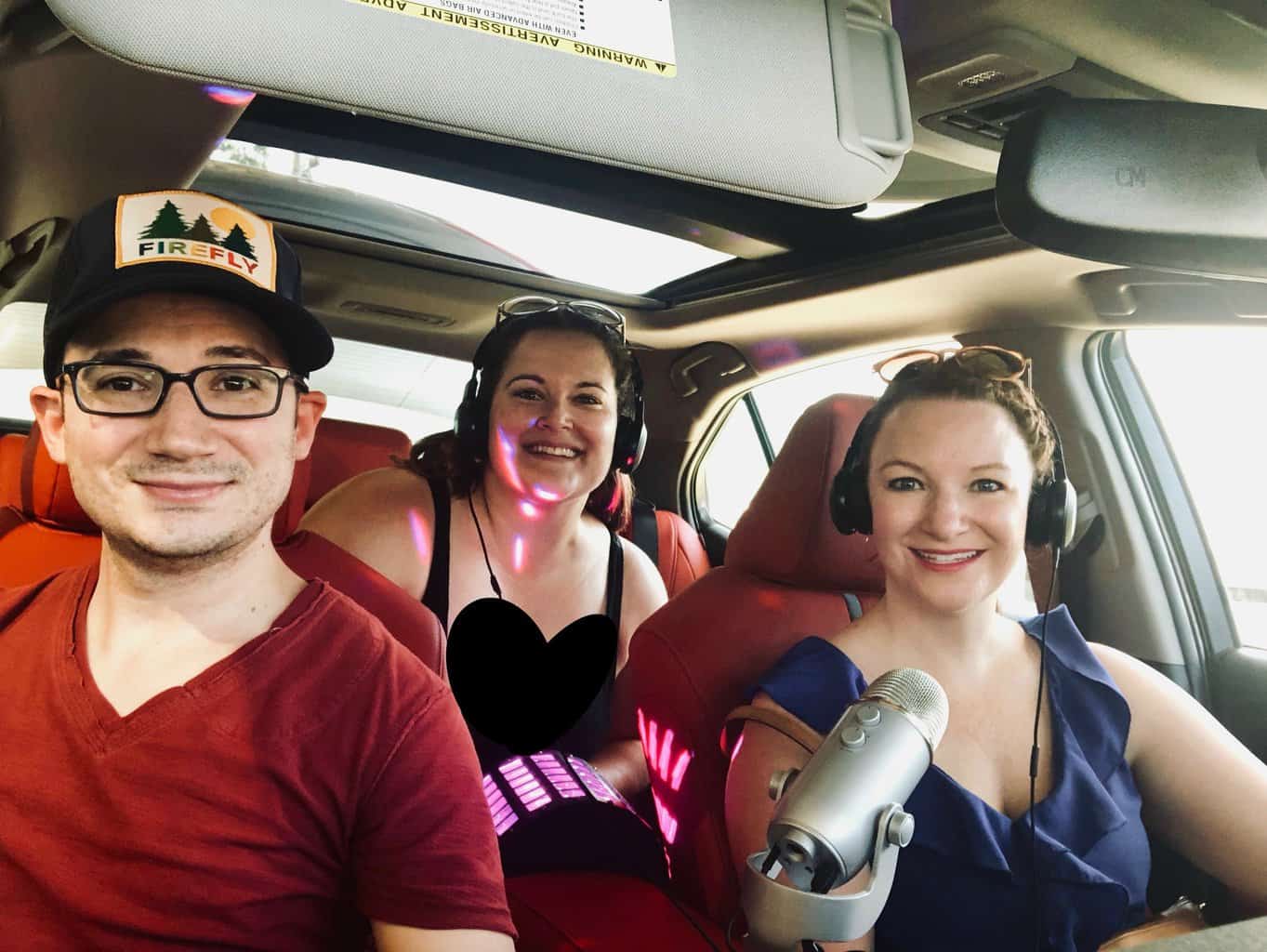 Alexis, Josh and I at Toyota's EXHIBIT Love booth
At the end of the campaign, Toyota will make its largest donation yet to VH1 Save The Music, $50,000, which will fund a Music Technology grant for a school in the Philadelphia School District in addition to a $7,500 music grant to the Miami-Dade School District.
Image credit: Toyota
In 2015 Alexis and I gave our Firefly Music Superlatives and wanted to share ours with you for 2018.
Most Likely to Succeed: Alice Merton is a powerhouse in her own right. She was classically trained and discovered the art of songwriting through one of her high school courses in Germany. You may be familiar with her catchy song, No Roots. Part of the lyrics from this song, "I've got no roots, but my home was never on the ground", seems to sum up the life of the English/Canadian singer and songwriter Alice Merton. She bring the vibes and is one to watch!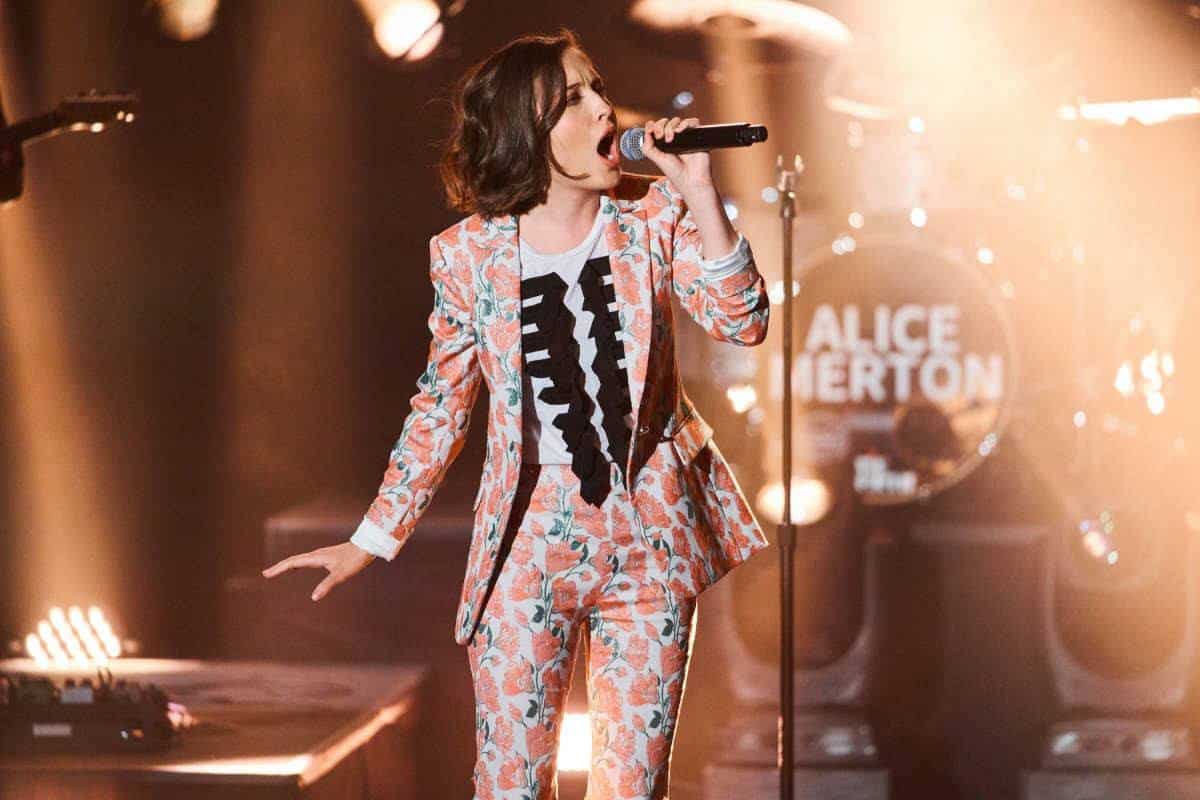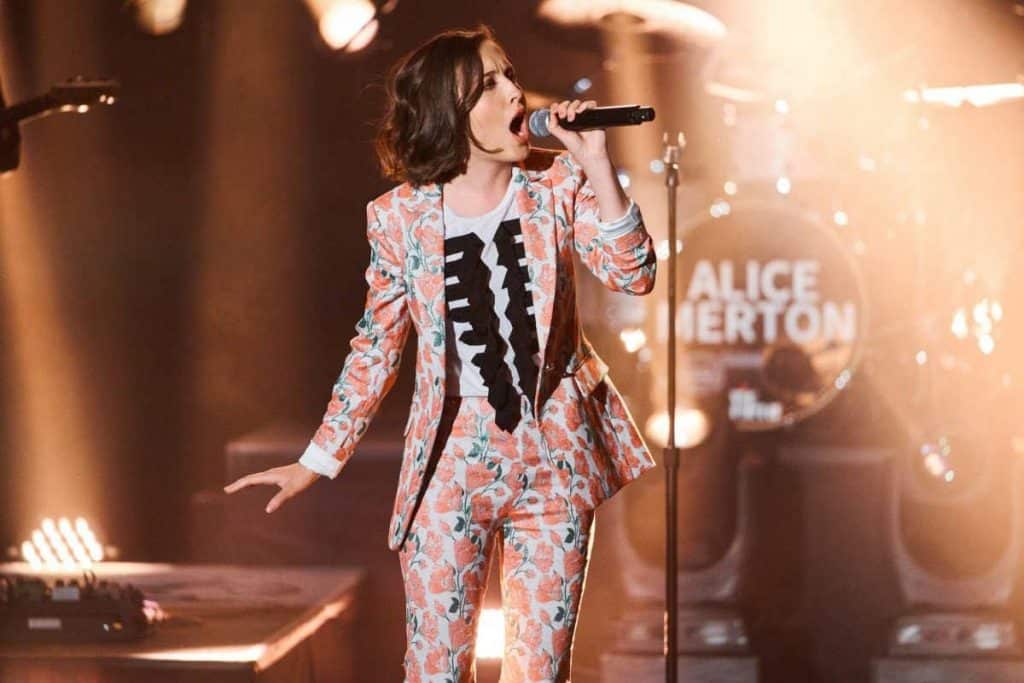 Image credit Alice Merton Facebook
Most Inspirational & Best Performance: Betty Who knows how to PERFORM! Whether in an intimate setting, like the Toyota Music Den, or on the Backstage with her backup dancers, she awakes the emotions from within her audience using her passion and charm. As an independent artist who broke the chains from her recording studio and is now independent, she brings confidence inspiration to a new level. Australia-born and Los Angeles-based pop star Betty Who is elevating herself to a worldwide phenomenon on her own terms.  "Music Means…Community, love, joy, light." – Betty Who #ToyotaGiving
Biggest Flirt: Brandon Flowers, The Killers – ​Oh my, my, Mr. Flowers not only knows how to work a crowd, but he knows how to make the hearts of every girl in the crowd flutter. And in the same sense make all the guys want to be like him or be his best friend. His smile could stop anyone right in their tracks, but add a sequin jacket, perfectly fitting black dress pants and an hour+ of a high energy performance, it could make any fan want to chase their tour bus down the road. Okay, I'll stop.  But The Killers were amazing and they didn't disappoint.  They played old and new music with an awesome set and production.  Brandon also had some rockstar backup singers.  It was definitely one of my favorite performances of the festival this year. – Alexis McDowell
Most Popular: Eminem performed for one of his last times in the USA at Firefly this year. He really brought his A game to perform his top old and new hits. He drew the largest crowd of the festival on the main stage, Firefly Stage, on Saturday night. He gave everyone fair warning about what to expect from him before he took the stage.
Most Likely to Never Change/Sell Out: Jimmy Eat World – They rocked the main stage on Friday afternoon of the festival and drew a crowd of all ages. They played hits from the 90s, 2000s and some of their stuff from their most recent album in 2016, Integrity Blues. Of course the crowd went wild with the classic hits "Sweetness" and they closed with their all time hit "The Middle." It took us back to high school/college punk rock shows. They're on tour now and if you need a trip down memory lane, I'd totally look into when they're in a city near you. – Alexis McDowell
Best Smile & Abs: Lil Wayne might not be your speed, but he's sold millions of albums worldwide and garnered four GRAMMY awards, making Lil Wayne is one of the most successful and critically lauded artists in the Hip Hop industry. He put on a crowd pleasing performance and got our bodies moving when we started singing his best hits on the Firefly Stage. Lil Wayne also holds the record for the most entries on the Billboard Hot 100 chart by a male solo artist with 109 entries, having surpassed the record previously set by Elvis Presley. Look closely at the photo below, and you'll see why he wins the award for Best Abs.
Most Likely to Brighten Your Day (or Night): Martin Garrix put on an amazing late night performance with the best pyrotechnics and light production of anyone at Firefly! He spent more money on that part of the show than he did for performing at it. When his beats dropped and the chorus started glow sticks flew, jumping commenced and singing/shouting the lyrics were just part of the fun of this show.
Martin Garrix has established himself as a behemoth in both the electronic and pop worlds over the past few years. One of his mainstream songs this year includes his song, Oceans, that hes recorded with Khalid.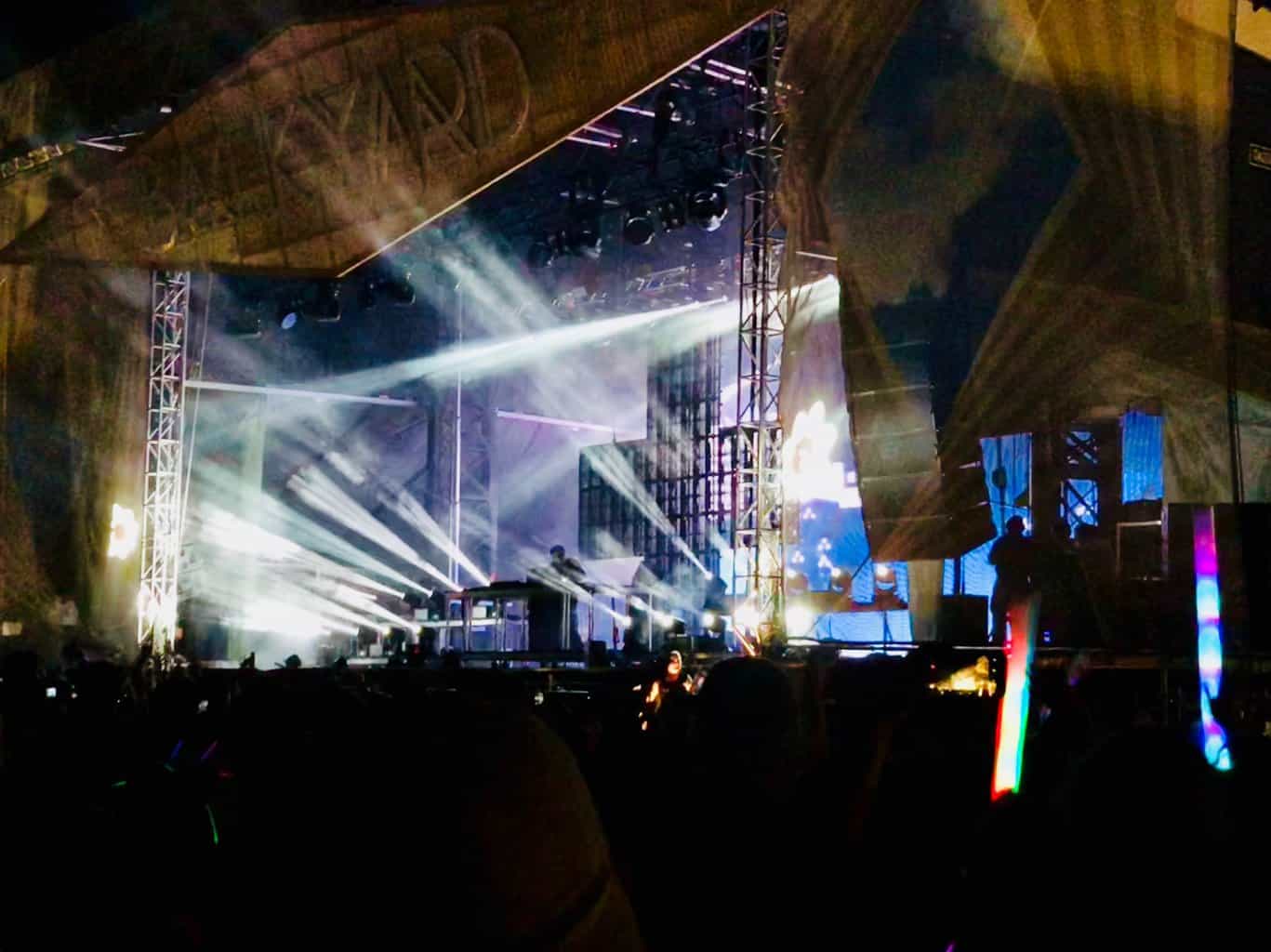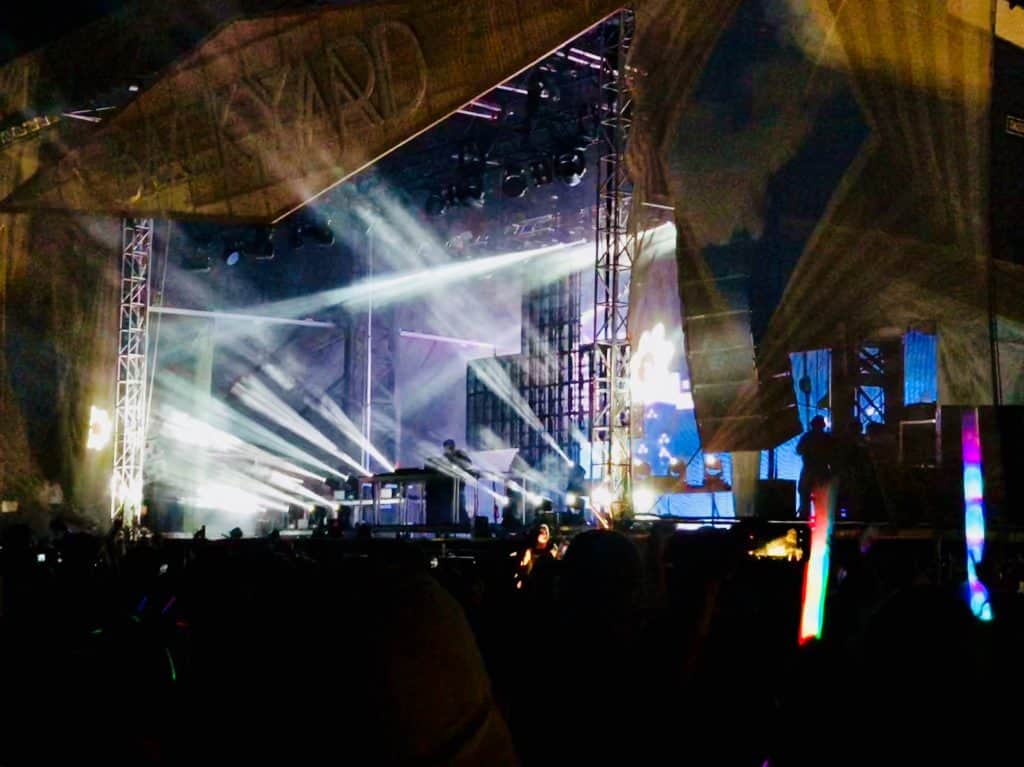 What does music mean to you? Share your sentiments about music with us in the comments section or share in the fun on social.
Image Credit (unless otherwise marked): Joshua A. Williamson