Packing is one of my least favorite things! (I hope I'm not the only one.) I've traveled a bit and have learned that over packing can really be burdensome while you're on a trip. I've pulled together all of my best travel tips and made in USA essentials to make your next trip a breeze.
It's not fun trying to cart around 50+ pounds while going from place to place. I like to limit my bag to about 25 pounds regardless of whether or not I'm traveling internationally or domestically. It makes a real difference, in a good way!
One of the best ways to minimize the amount of clothes you pack is to select pieces you can layer to create multiple outfits. Here are a few of my favorite travel essentials:
Travel Tips For Packing Light with American-made Essentials
I like to wear camisoles under all my tee shirts whether they are low cut or not. This sheer Second Base "Celeste" midi lace camisole adds contrast to foundation pieces and can serve as a great undershirt for low cut tops.  Put it under a colorful cardigan and pair with your favorite pair of jeans.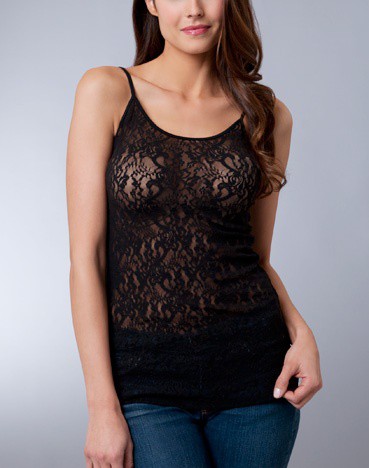 Regardless of the season, I always pack cardigans. They are perfect to wear on cool nights or to layer with a sleevless shirt for a pulled together look. I love the vibrant colors, like coral and emerald, that looks great on varied skin tones and can easily be paired with other colors and patterns. Second Base's Ashley Cardigan fits perfectly and is made of amazingly soft fabric.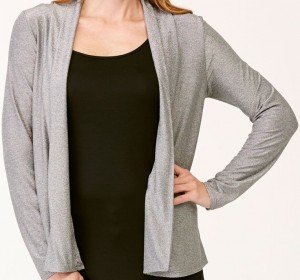 I live in maxi dresses during the summer. I cannot tell you how much I love Leota's Maxi Tank Dress in the Imperial Mosaic print. I'm obsessed. At first I was a little skeptical of the fabric – it's 95% polyester and 5% spandex. Normally I wear cotton, but cotton wrinkles. I couldn't have been more wrong about how much I would love the fabric. It drapes so well and the dress fits me like a glove. This is coming from someone who has a really hard time finding clothing too.
This leather traveler's clutch has a soft hand and an elegant bright fuchsia color. It's perfectly sized to keep all your must-haves easily in one place. It can go out alone for a night on the town, be a perfect traveling companion, and give you versatility with it's side-kick pouch companion. Throw it in a larger bag for organization, carry it as a clutch, or use the pouch as a wallet. It is handmade from eco-friendly leather in San Francisco, California.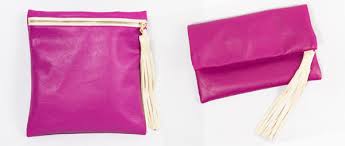 While this is not something you'll be wearing, running out of power on your hand held devices can really cramp your "style". Check out nPower PEG (Personal Energy Generator) for Mobile Devices. Lucky for us, it's made in the USA! It's the world's first human-powered charger for your hand-held electronic devices. nPower® PEG is the most acclaimed clean energy technology to emerge from the industrial rust belt city of Cleveland, Ohio, or anywhere, in a generation. Placed in your backpack, briefcase, or purse, the nPower® PEG harvests your kinetic energy as you walk, run, or bike, storing it for use wherever, whenever you need it. Now you can extend the use time of your cell phone, Mp3 player, GPS, and other devices without searching for a wall outlet.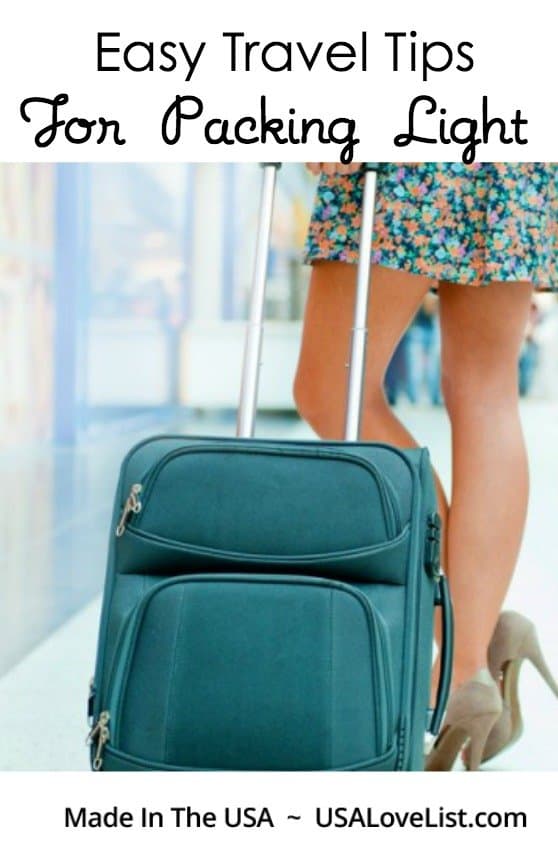 Where are you headed? Let us know if you're looking for any "Travel Essentials" that USA Love List might help you find. Be sure to tell us about it in the comments section!
Disclosure: This is a sponsored post which USA Love List is proud to share with you because, sponsored or not, we only share stuff we love.