You've been searching to find out what's made near where you live, or near where you from. We've noticed! But did YOU notice… we've added a search by state page to the site. You can see it right in our main menu bar. Click where is says, "By State" and you'll find a clickable list of all 50 states. If you want to find out what is made in any state, start here.
It's tough enough to find products we love, made in the USA, but we're going the extra mile to find out more details about in what state and even what town our favorite items are manufactured. We've created an archive for each state that shows our best articles featuring items made there.
Did we miss your hometown favorite? Let us know. Would you like to write a guest post sharing 10 things you love, made in your state? Contact us for submission guidelines.
We regret to report that as of yet, we have not featured anything made in Arkansas, Kansas, Mississippi, Nebraska, North Dakota, South Dakota, or Wyoming. If you are from one of those states, please get in touch and tell us what we're missing.
We are welcoming guest post submissions on the topic of The Top 10 Things Made in My Home State. Contact us for submission guidelines.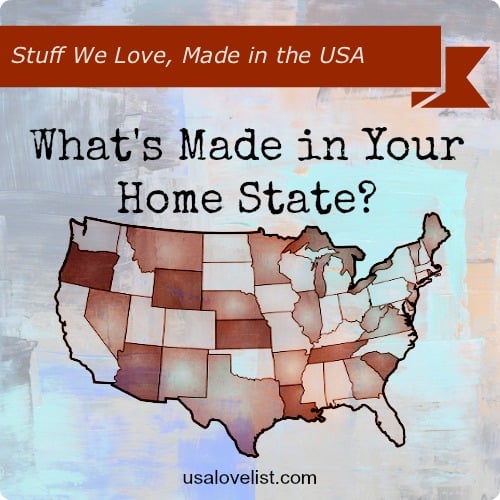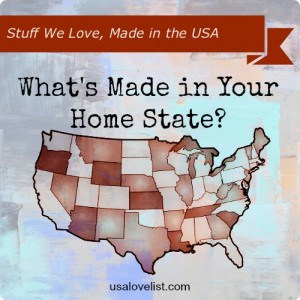 Follow our "State-by-State" Pinterest board where we pin our "10 Things We Love Made in _____" lists and any other state specific stuff we find. Follow USA Love List's board State-by-State: Made in USA on Pinterest.