I love trying new recipes, and cocktails are no exception. I always make a new cocktail recipe each Christmas for my family.  I've put together a list of 10 winter cocktail recipes that will be a hit, and won't be too difficult or time consuming to make. Now it's time to figure out which of these I will make right now!
Winter Cocktail Recipes to Get You Through the Cold
A simple twist on a classic cocktail will surely have guests raising their eyebrows in wonderment of what makes your cocktail so special. I love the Lilikoi Cosmo recipe for its tart and flavorful fruit profile. I wouldn't make it without using Ocean Organic Vodka which offers a smooth, clean taste to round out this bright cocktail. Ocean Organic Vodka is distilled from deep ocean water and Polynesian sugar cane grown on an 80-acre organic farm in Maui, bringing paradise to you.
Lilikoi Cosmo
1 oz cranberry juice
2 oz passionfruit juice
2 oz Ocean Organic Vodka
Pour ingredients into a cocktail shaker over ice and shake vigorously. Strain into a martini glass or tall glass filled with ice. Garnish with orange peel.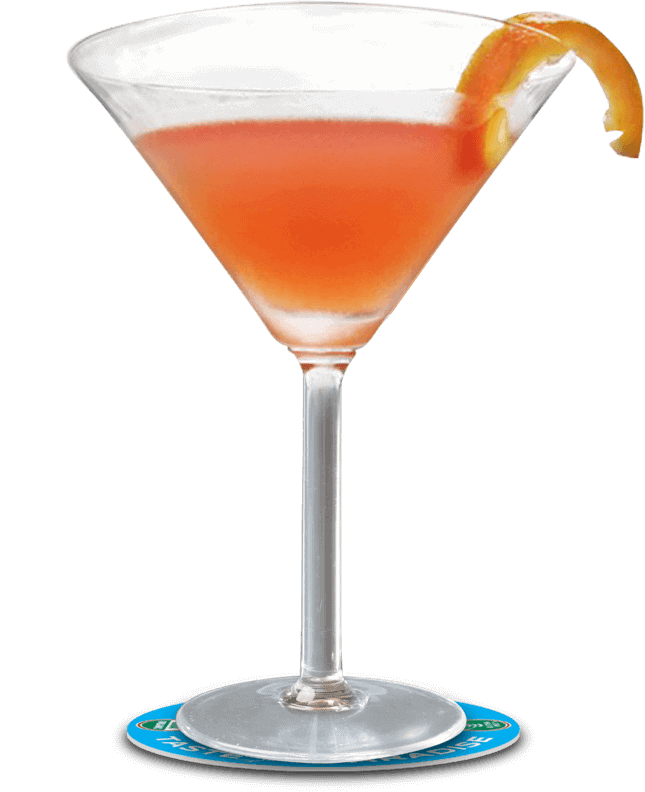 Make the holidays sparkle with a bright red champagne cocktail. I love this recipe from Square One Organic Vodka because it's so simple, yet so elegant.
Botanical Royale
1 oz. Square One Organic Botanical Vodka
1/2 oz. Crème de Cassis (or another berry or floral liqueur)
Champagne or Sparkling Wine
Pour Crème de Cassis and Square One Botanical into a chilled champagne flute. Top with champagne or sparkling wine and a slice of festive fruit.
If you looking for a winter take on the classic gin and tonic, we love this one with comfort from winter flavors like rich, tart cherry and warming saffron.
Persian Gin and Tonic
2 oz gin
1/2 oz 18.21 Small Batch Tonic
10 drops 18.21 Tart Cherry+Saffron Bitters
Shake all ingredients with ice. Strain into glass over small cubes. Top off with soda water and garnish with a slice of lemon, fresh thyme sprigs, and juniper berries.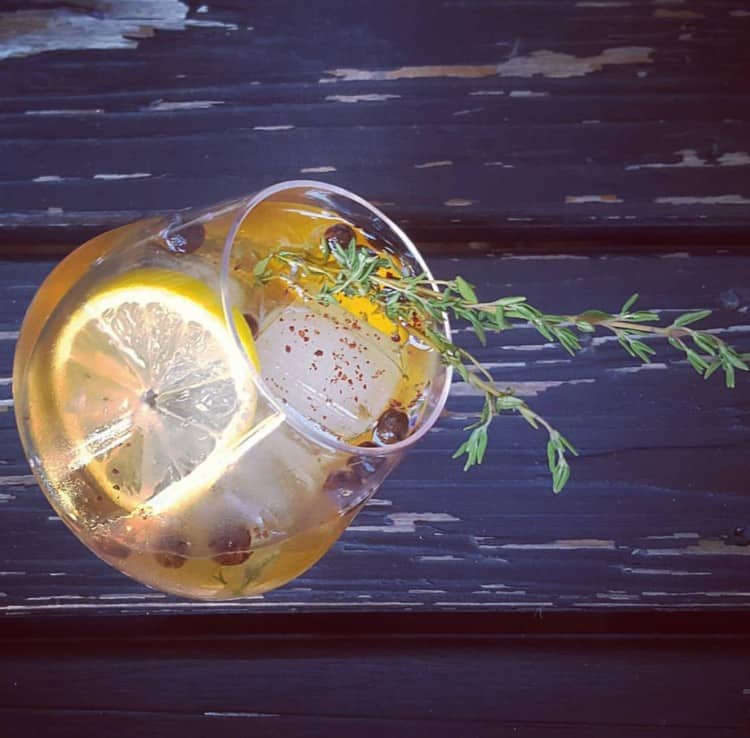 The Boulevardier is a simple cocktail, which is essentially a Negroni made with whiskey instead of gin that's origins date back to the 1920s. Enjoy this recipe using Still Austin Whiskey Company's Bourbon Whiskey made from homegrown Texas grain and distilled in the heart of Austin, Texas. I prefer Still Austin bourbon in this cocktail recipe because it imparts sweeter notes of vanilla and caramel, creating a complex and smooth drink.
Boulevardier
1.5oz Still Austin Straight Bourbon
1oz Sweet Vermouth
1oz Campari
Twist of orange peel, for garnish
Stir all of the ingredients well with ice in a mixing glass, then strain into a chilled glass. Garnish.

Bourbon-Spiked Spiced Hot Chocolate
2 oz. Buffalo Trace bourbon whiskey
3 cups milk
1 cup heavy cream
¼ cup sugar
1 cinnamon stick
2 whole star anise
1 tsp. dried ancho chile
1 cup chopped high-quality dark chocolate
Add milk, cream, sugar, and spices to a saucepan over low heat. When mixture reaches a simmer, remove from heat, cover, and let steep for 30 minutes. Then return the mixture to a simmer.
Add chocolate to another saucepan over low heat. Strain milk over the top and whisk to dissolve. (Makes enough for 4 drinks)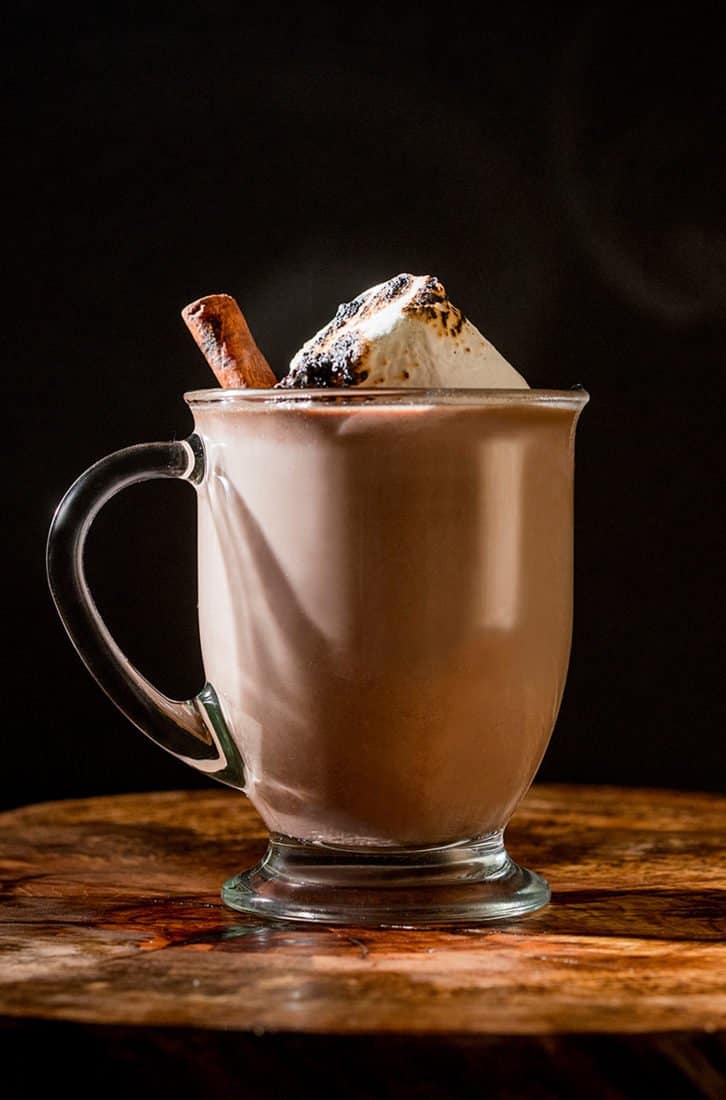 Spiced Chai Latte with Infused Vodka
1 cup nut milk
5 ice cubes
1 1/2 teaspoons of sugar
1 oz  Chai Tea Infused vodka
Blend and enjoy!
Christmas Lights Out
3 oz Tito's Handmade Vodka
1 1/2 oz bourbon whiskey
1 dollop maple syrup
1/2 tsp vanilla
Top off with low fat milk. Mix with ice and enjoy!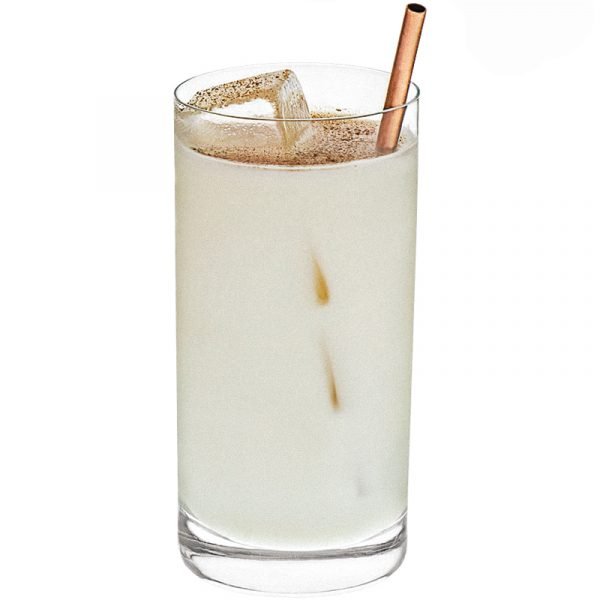 Down Home Punch
8 oz Tito's Handmade Vodka
2 oz orange-flavored cognac liqueur
8 oz pomegranate juice
4 oz lemonade
4 oz orange juice
8 oz cup soda
A dash or two of cinnamon
Frozen berries (blueberries, blackberries, strawberries)
Combine ingredients and serve over ice in a bowl or pitcher.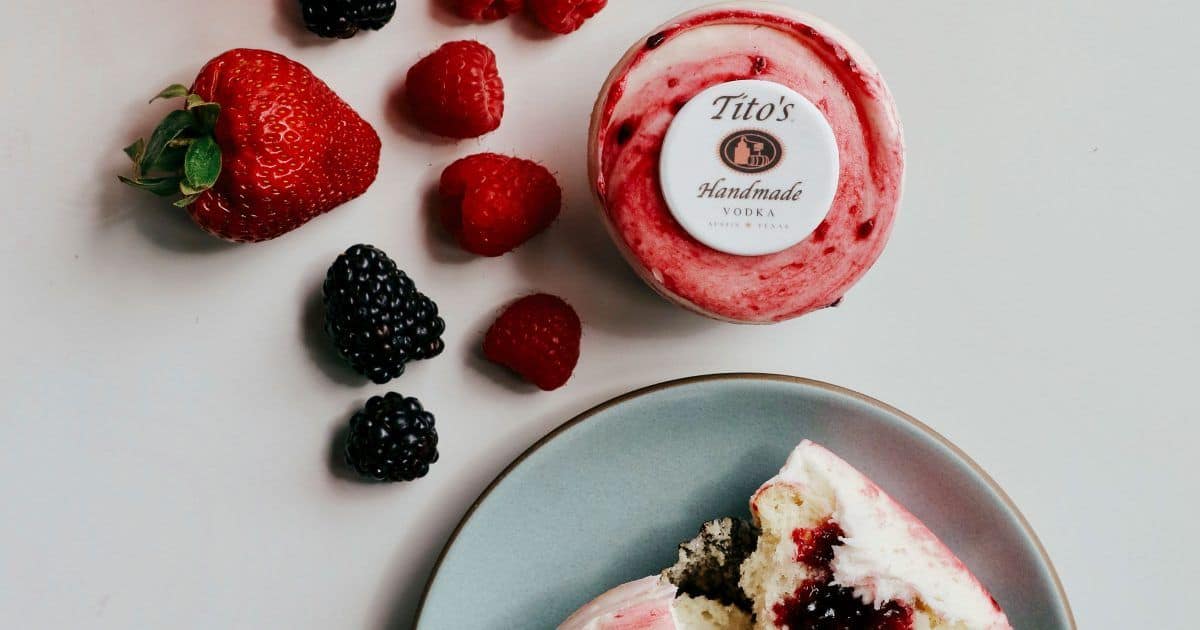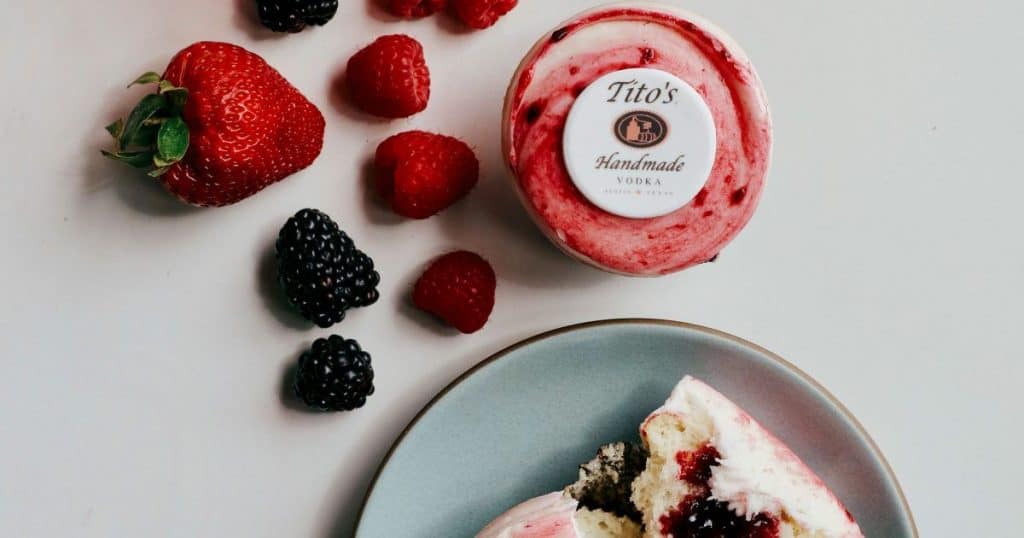 Square One Organic Basil Vodka
Grapefruit juice
Simple syrup
Use your ReJigger to make this. Pour Square One Basil Organic Vodka into the large section, the grapefruit juice into the medium section and simple syrup into the small section. Shake, strain, and enjoy.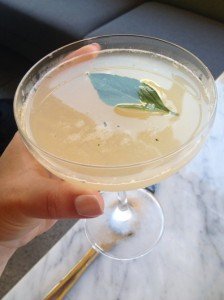 Hot Tennessee Toddy
2 ounces Jack Daniel's Tennessee Whiskey
Spoonful of honey
Cinnamon stick
A good squeeze of fresh lemon juice
Boiling water
Pour Jack Daniel's into a mug. Add a spoonful of honey, the cinnamon stick, and lemon juice. Top with boiling water and stir. Sit down. Relax. Enjoy!
Jack Daniel's wants to help you share the spirit of the season and kick off the holidays right with its 2020 Holiday Countdown Calendar. The limited-edition calendar features 24 windows designed to reveal a special Jack Daniel's item on each day leading up to the December holidays. "Surprise" products featured in this year's calendar include four 50ml bottles each of Jack Daniel's Tennessee Whiskey and Jack Daniel's Tennessee Honey, three bottles each of Jack Daniel's Tennessee Fire, and Jack Daniel's Tennessee Apple, and two bottles each of Jack Daniel's Tennessee Rye, Gentleman Jack, and Jack Daniel's Single Barrel Select. The calendar will also contain premium items, including four shot glasses with various logos from the Jack Daniel's family of brands.
Jack Daniel's Warm Pear Nectar Sipper
4 ounces hot pear nectar
2 ounces Jack Daniel's Tennessee Whiskey
1 tablespoon maple syrup
Nutmeg and lemon slice
Combine the nectar, Jack Daniel's, and maple syrup in a mug. Garnish with a sprinkle of nutmeg and a lemon slice.
Knob Creek® Old Fashioned Holiday
Recipe by Celebrity Chef Michael Symon
1 1/2 Parts Knob Creek® Rye Whiskey
1/2 Part Cinnamon Syrup
1/2 Part Lemon
1 Part Wild Ale (like Jolly Pumpkin Artisan Ales®)
1 Egg White
Nutmeg for Garnish
Combine all ingredients in a bar tin without ice. Shake for 20 seconds. Add ice and shake for another 20 seconds. Double strain into chilled lowball glass. Garnish with grated nutmeg.

Basil Hayden's® Spiced Christmas Punch (Serves 16)
Created by Joaquín Simó (New York, NY)
1 bottle Basil Hayden's® Bourbon
6 parts Sweet Vermouth
6 parts Black Tea
12 parts Fresh Apple Juice or Apple Cider
8 parts Fresh Lemon Juice
4 parts Demerara Simple Syrup
½ part Angostura® Bitters
24 parts Club Soda
6 Ice Blocks* (see recipe below)
1 Cinnamon Stick (for garnish)
12 Apple Slices (for garnish)
1 piece of Nutmeg (for garnish)
Add Basil Hayden's® Bourbon, sweet vermouth, black tea, apple juice, lemon juice, Demerara syrup and Angostura® Bitters in punch bowl and stir. Top with club soda. Carefully place the 6 pre-made ice blocks into the punch bowl and garnish with apple slices and freshly-grated cinnamon and nutmeg.
Ice Blocks* made with 24 parts water, 12 apple slices and 6 cinnamon sticks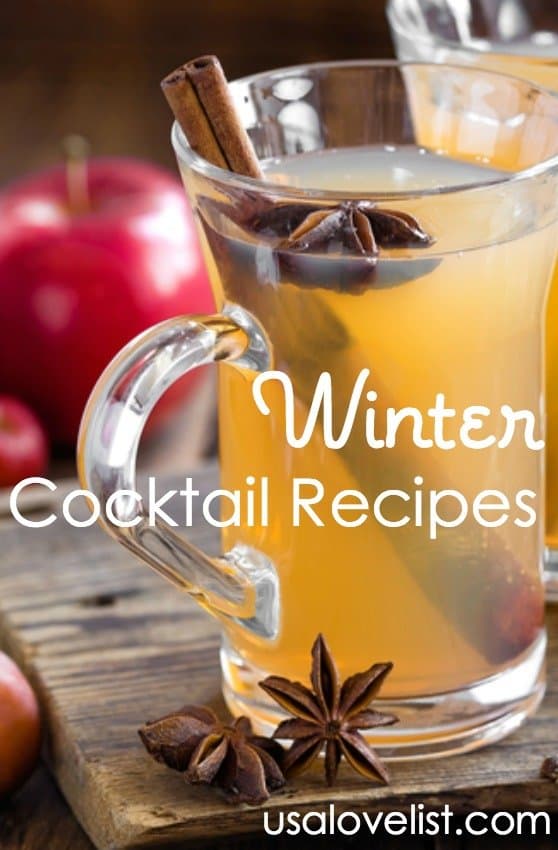 Disclosure: This post is a sponsored post which USA Love List is proud to share with you because, sponsored or not, we only share stuff we love.