Guests will be arriving in minutes and the house looks like a hurricane just blew through it. Even if every room was spotless hours before, kids, pets, and, well, life in general, all have a way of making it look like nothing was accomplished.  Don't stress!  Here is a list of American made products that I rely on to clean house in a flash when company is on their way.
Have a clean house in a flash using these American made products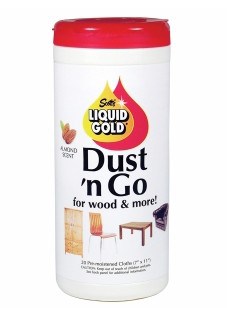 Scott's Liquid Gold Dust 'n Go
I dust every room in my home on a regular basis. However, dust accumulates quickly and I always have
Scott's Liquid Gold Dust 'n Go
disposable dust wipes on hand for 'company is coming' emergencies.  In minutes, I wipe smudges and juice rings off the coffee table,  dust off the end tables, and remove fingerprints off of the bonded leather furniture in the living room. In the kitchen, wooden chairs are wiped clean of the kiddo's lunch remnants. No wetness or oily residue is left behind, so guests won't notice the recent touch ups.  Dust 'n Go wipes are durable, so one wipe goes a long way. Oh, and the almond scent is FABULOUS!
Slack Dust Mop
My mom had a dust mop for her hardwood floors when I was growing up.  When the hubby and I replaced all the carpeting in our house with laminate flooring, I went on the hunt for a dust mop of my own.  I was happy to find the 
Slack Dust Mop
, which is
made in Vermont
from genuine wool. This dry mop is the best dust bunny catcher ever- especially when I don't have time to drag out the vacuum.
Scott's Liquid Gold Wood Wash
After I chase the dust bunnies out of my house with the dust mop, I spray
Scott's Liquid Gold Wood Wash
on any sticky, and visibly dirty spots I find on my laminate flooring. With a wipe of my rag, the floor looks freshly cleaned. I also use Wood Wash to remove greasy finger prints from the kitchen cabinets. Scott's Liquid Gold Wood Wash works well on tile, linoleum, and porcelain too.
Green Works Cleaning Wipes
For quick touch ups in the bathroom, I use
Green Works
cleaning wipes. After a quick wipe down of the sink, faucet, and toilet seat, the bathroom is ready for visitors.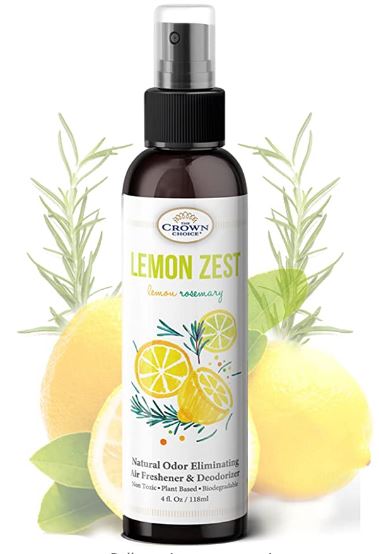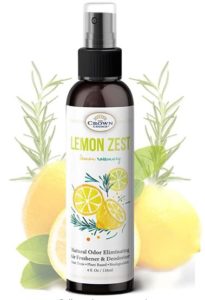 I am not a candle person, so to give my house a fresh scent I suggest 
The Crown Choice 
essential oil air freshener for home and bathroom. The scents are natural and safe, you can find a variety of scents that are
made in Texas
right here on
Amazon
.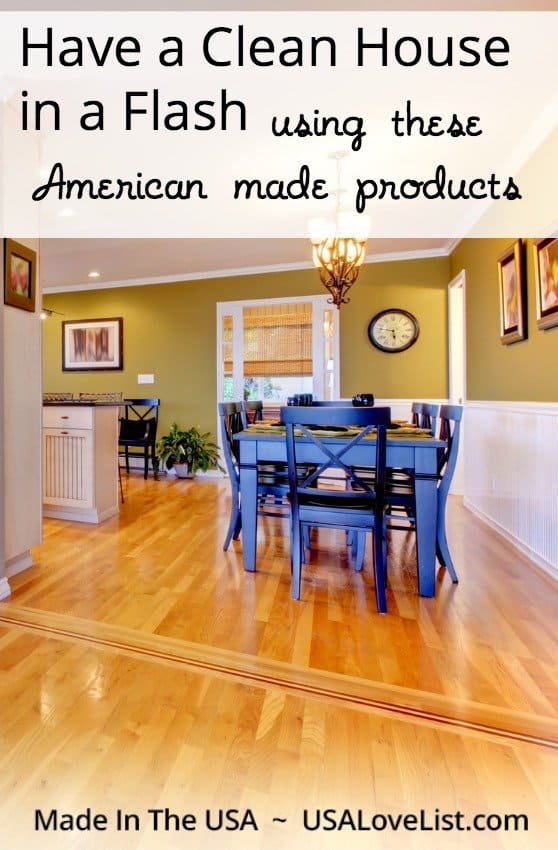 Disclosure: This post is sponsored by Scott's Liquid Gold and  USA Love List is proud to share it with you because, sponsored or not, we only share stuff we love.