Every family's got one: a mountain climber, a camper and/or an adventurous traveler. This post is dedicated to them. Our team has put together a guide for some great, all American made gifts for the outdoor enthusiast. Whether it's yourself or a family member, we are sure you'll thank us once we put you onto these American brands.
Regardless of what activity tickles your fancy, there are three things that all active folks are looking for; comfort, protection and the basic essentials.
American Made Gifts for the Outdoor Enthusiast
For the Hiker
If you're not familiar with compression socks, they are an absolute must for any and all physical activity. They are a life changer, especially during physical activity like hiking. I particularly love Lily Trotters fashion forward compression socks, because they are made with cushioned heels, reinforced toes, moisture-wicking and antimicrobial nylon. The 15-20 mmHg of graduated compression offers mild compression.  I love the weight of these socks too – they aren't too heavy for summer, and offer some warmth during colder months.
Save 25% off with code USALOVE
For the Everyday Outdoorsperson
Steger Mukluks makes its mens and women's boots in Ely, Minnesota. They are great for everyday wear in up to to -10 Fairenheit. You can buy them in regular or wide, depending on the width of your foot. The upper part of the boots are made of wool and moosehide and the soles are made of rubber with a contour insole. I have a large calf and typically cannot wear boots that go over my calf; I can wear these though. They are warm and comfortable. These are like the made in USA version of UGGs. Don't miss our ultimate list of made in the USA shoes.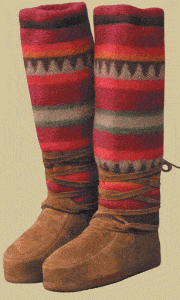 Vapur collapsible water bottles are made in the USA, BPA free, and are a long time favorite of USA Love List!. The bottles are flexible and freezable so the water can be ice cold, and when it is all gone, the bottle folds up compactly for reuse. For on-the-go, one handed hydration, pop the bite valve off the Tube and click it directly into the DrinkLink. The DrinkLink is paired with Vapur's newest, biggest, bottle yet. The bottle now comes in a 1.5L size, which is perfect for long hikes and camping, so you'll stay hydrated longer.
For the Adventurer
Tervis Tumblers almost make for the perfect gift for yourself or someone else. At less than $20, this is a fun splurge that won't break the bank. I love that they now offer the new Jeep licensed design just in time for the Holidays.
For the Camper
At the end of a long day of activities, all you can hope for is a good night's rest. By popular demand, Therm-a-Rest DreamTime mattress, adored for its self-inflating foundation offers superior stability and ease of inflation. In addition to the mattress inside, the cover and foam topper offers premium stability, warmth, and support. The cover is made of a microfiber, making brushing off unwanted debris an ease. At only six pounds and a comfortable 2.5-inch thick self-inflating mattress core, this is most portable and the best camping mattress I've ever tried. The mattress is made in Seattle, Washington.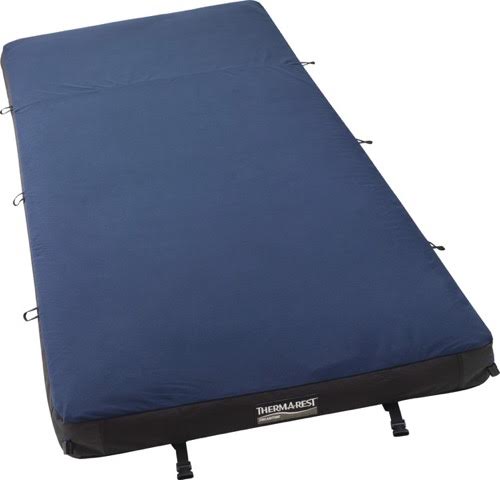 Even when you're not camping, having a headlamp is great for reading in bed or during electrical outages. The Princeton Axis headlamp is great because it has multiple settings for brightness for both white and red lighting. The Princeton Tec Axis Headlamp is designed, engineered and manufactured by Princeton Tec in New Jersey, USA.
For the Fisher
When it comes to securing and protecting your electronics is key. We recommend the SealLine Waterproof E-Case for ensuring your everyday essentials stay dry. The waterproof E-Case® guarantees protection from wet conditions while maintaining full functionality of touchscreen devices, and it has a quick, easy-to-open zip-style opening.
For the Hiker
Whether commuting to work or trekking to far-away lands, North St. Bags Clinton Backpack is designed to meet the challenges of your travels.  With five external compartments, an internal laptop sleeve, waterproof liner and thin, lightweight profile, this bag is perfect for carrying a lot of things with easy and comfort while on your journey. With a lifetime guarantee, North St.Bags are not only American made with USA made materials, they are built to last a lifetime. The brand has been making bags since 2009 in Portland, Oregon.
For the Hunter
Everyone knows you lose most of your body heat thru your head. The 125th Anniversary Stormy Kromer hat by Carharrtt is the perfect American made edition to your outdoor wardrobe. Carhartt, America's premium work wear brand since 1889, and Stormy Kromer, a century-old, made in the USA apparel brand, this collaboration that brings together two Midwestern heritage brands – each with over a century's experience providing hard-working folks with the gear they need to survive harsh winters and tough adventures.
For the Jogger
A common challenge during outdoor sports is keeping your essentials secure and handy. I'm talking keys, identification, cash, phone.  The minimalist SPIbelt (Small Personal Item Belt) does exactly that, no more, no less. It is light and snug enough to wear for running.  It is tiny enough to blend into any outfit.  The unique pleated, stretchy pouch design allows it to expand to just the needed size.  It is also sized just right to be the perfect pouch for carrying and EpiPen at all times, for those of us who have a severe allergy to bees, peanuts, or anything else that could cause sudden anaphylaxis.  They make them is kids' sizes and even integrated into a dog leash.
For the Runner
Besides having the proper fuel to keep your day going, staying hydrated is just as important. That's why we love Nuun drink tabs. They offer a convenient way to replenish those electrolytes, boost energy and quench your thirst. They come in an array of different flavors — we are sure you'll find something you like. Not only that, they are conveniently and portably designed in a tab form so you won't have to deal with messy powders or wasting space in your bag. The best part about Nuun tablets is that they are sugar free, making them one of the few electrolyte drinks without carbs. Our favorite is the Goji Berry Green Tea.
For the Suncatcher
Being outside under the sun and in the elements can be damaging and harmful to your skin. My personal sunscreen protectants are from Badger Balm. These New Hampshire made sunscreens are certified organic and provide broad spectrum protection using zinc oxide, a naturally occurring compound.  Try the SPF 30 Lavender because it smells SO good! If you aren't into lavender, I highly recommend the SPF 35 Sport Sunscreen; it's scent free, and water and sweat resistant for up to 80 minutes. For those looking for dual protection make sure to try the SPF 34 Bug Repellent Sunscreen, which offers sunscreen and bug repellent in one. After dusk we recommend the organic and all natural bug spray. This spray contains essential oils like citronella and rosemary to repel insects so you can feel good about using this all natural product. Last, but not least, we love the After Sun Balm, which also uses essential oils to hydrate your skin anytime of year. Don't miss our source list of American made sunscreen.
 For the Trekker
Ibex Outdoor Clothing makes wool clothing. You'll find Ibex American made clothing is perfect for any season, making it exceptionally perfect for trekking through varying temperatures and weather conditions. While most of us think of wool as a winter fabric, it's great for summer too. It naturally wicks moisture and odor, keeps the heat out, and is a sustainable, natural and 100% biodegradable and compostable fiber. Ibex clothing is perfect for layering.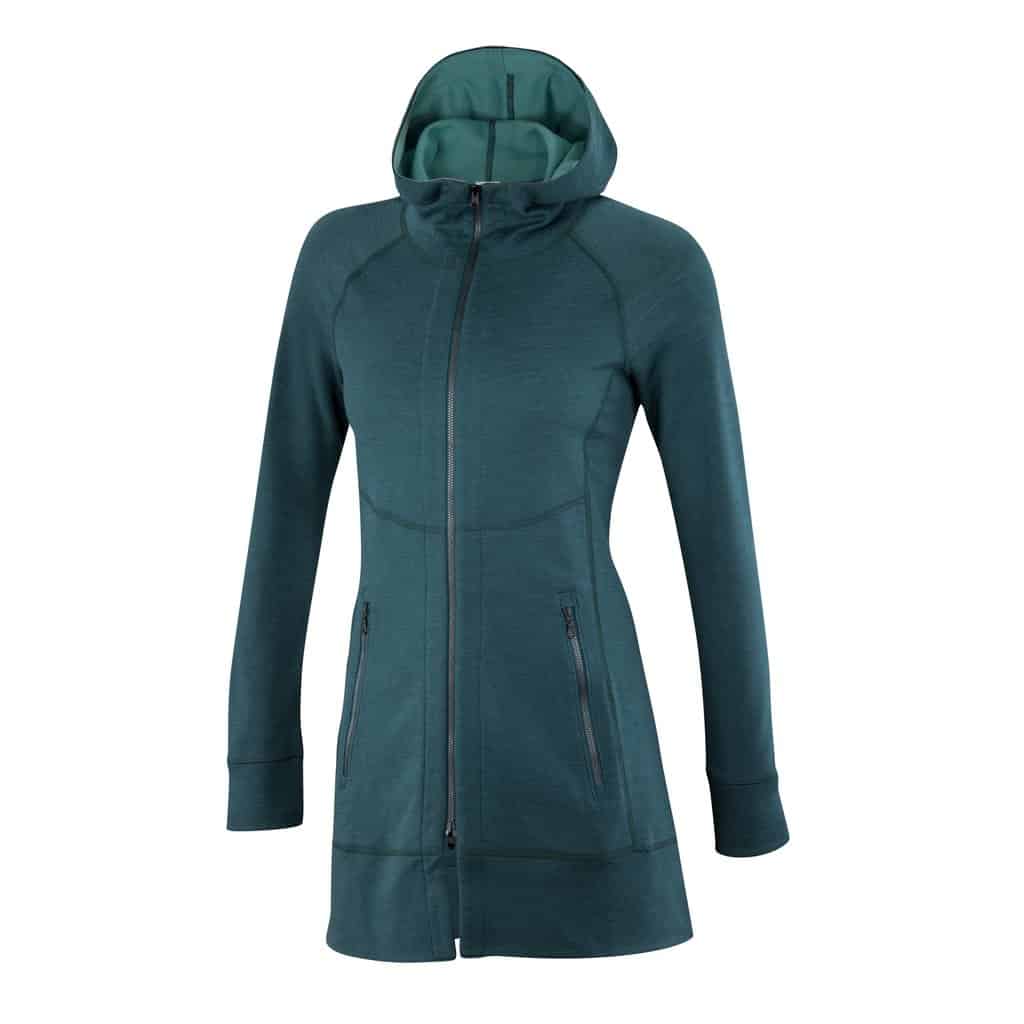 For the Traveler
What's more important than having the ideal snack while your spending a day outdoors? A high-protein snack is the most best thing you could have on hand. Have you tried Fusion Jerky? With flavors like chili basil, rosemary citrus, and chipotle lime how could you go wrong? This high-protein snack is perfect to have stashed away for your rest break. Fusion jerky has been marinated and baked to perfection using no preservatives or nitrates. What's not to love? Don't miss our list of American made unique jerky brands.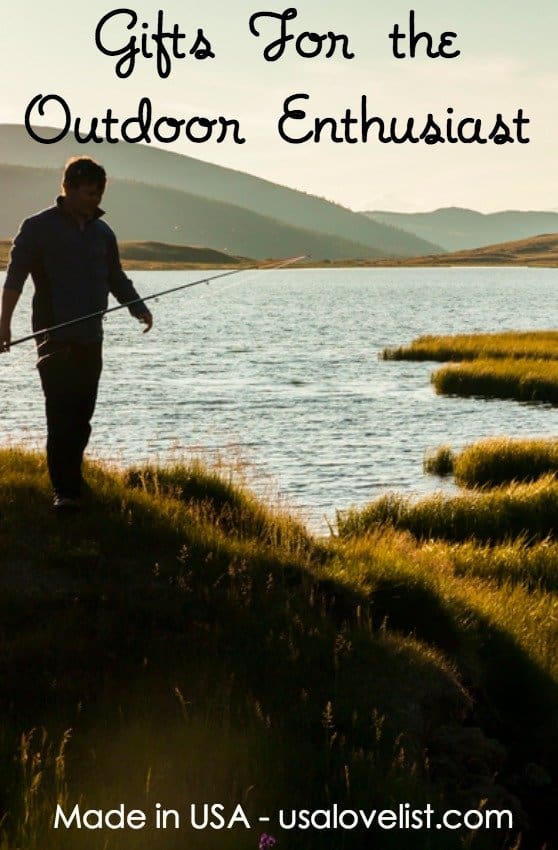 Disclosure: This post is a sponsored post which USA Love List is proud to share with you because, sponsored or not, we only share stuff we love.