Sometimes we need last minute Halloween costumes.  Face paint is a quick and easy transformation. I've got some simple templates for you and source for American Made face paint that can be delivered to your door ASAP.
Halloween Face Painting Ideas With American Made Supplies
Face paint opens the door to creative Halloween costumes and endless  ideas! It is also affordable and easily accessible.   No size searching or haphazardly made costumes.  Don't just reach for the toxic junk in the seasonal aisle.  Go with Palmer Face Paint. They are an American made brand that has been around since 1932.  You can trust your skin will be safe using their product.
Palmer face and body paints
are made up of cosmetic-grade pigments and they wash off easily with soap and water.  You can get as spooky or as sweet as you like.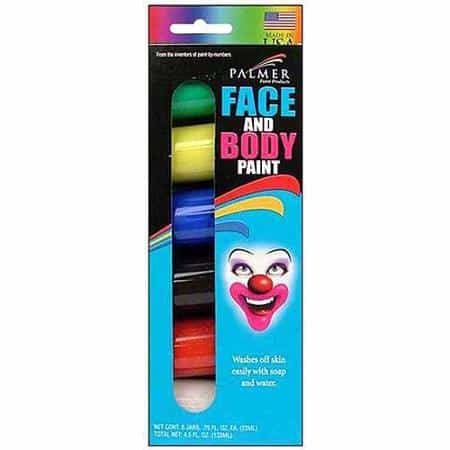 Costume Ideas for Halloween Using American Made Face Paint
Zombie movies and television shows are popular.  Turn an old costume into a new one by adding a twist and making it a zombie cheerleader, pirate or what ever you may have laying around.  Be creative.
We've linked to some great face painting examples on Pinterest for inspiration.
Try some of the classic favorites
Challenge yourself with these other ideas or make any design more intricate.
Try emulating an era icon using American made cosmetics like we did with the Marilyn Monroe look.  You can have tons of fun with pop culture costumes.  Let the creative juices flow.
Happy Halloween! Tweet me your pics at @amariebeauty or tell us in the comments below about what last minute magic you pulled off.