Family gifts make a great option when shopping for relatives and friends this holiday season. Instead of spending time trying to find the best present for each member of a family, consider purchasing one gift that the whole family can enjoy! A specially selected family gift has meaning and they encourage family fun and interaction. Here are some American Made family gift ideas to keep in mind when making that gift giving list.
American Made Family Gift Ideas
Photo Credit: brianthepekingese.com
Brian the Pekingese organic cotton pajamas now come in sizes for the whole family! The holiday themed pajamas are available in a variety of patterns is kids sizes 18 months to 10 Youth, and Men and Women sizes Small, Medium, and Large. These PJs are soft, cozy, and high quality.
2021 Holiday Sale: 25% off with code 25BF2021 Expires 12/31/21
Photo Credit: www.uncommongoods.com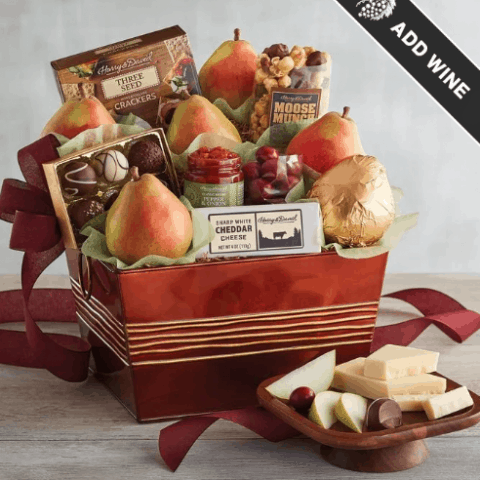 Photo Credit: www.harryanddavid.com
Who doesn't like snacks? A Harry & David Gift Basket is full of treats. There will be something for everyone in the family's taste. Harry & David even has themed baskets that are perfect for holidays and special occasions.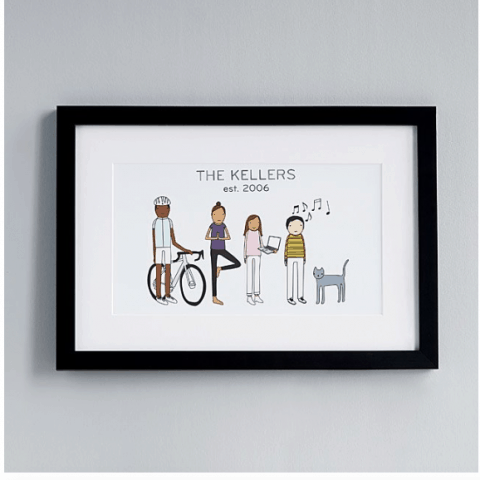 Photo Credit: www.uncommongoods.com
Personalized Family Hobby Art is a gift that a family will surely treasure. This piece of personalized artwork showcases the individual personality of each family member. When you order, you have the option of choosing each persons hobby, skin tone, hair color, and clothing. You can even add the pets.
Photo Credit: amazon.com
A board game makes a great family gift. We love family game night and are always looking for new games to play. My 10 year old son discovered the strategy game CATAN and put it on his Christmas list. I never heard of it before, but CATAN has been around since the 90s and has won multiple gaming awards.  The CATAN 5th Edition and its expansion games are made in the USA. 
Murbles is an outdoor game that is played with giant marble like balls, or Murbles.  Murbles quickly became my family's favorite game of the summer! We love Murbles because it is easy enough for everyone to play, old and young alike. We kept Murbles in our car all summer so that the kiddos always had something to do no matter where we were- cookouts, grandma's house, the park.  It's even fun to play at the beach and the balls float!  We can't wait to play it in the snow!! Shop Murbles at Amazon.
White Mountain Puzzles have been made in New Hampshire for over 30 years. There are a variety of image themes and skill levels to choose from making a White Mountain Puzzle a perfect family gift choice. If the family you are buying for vacations around the US, White Mountain Puzzle has many state themed puzzles. When we are on vacation we buy a state themed puzzle of where we are and frame it when completed to hang on the wall in our family room. Shop the White Mountain Puzzles Amazon store.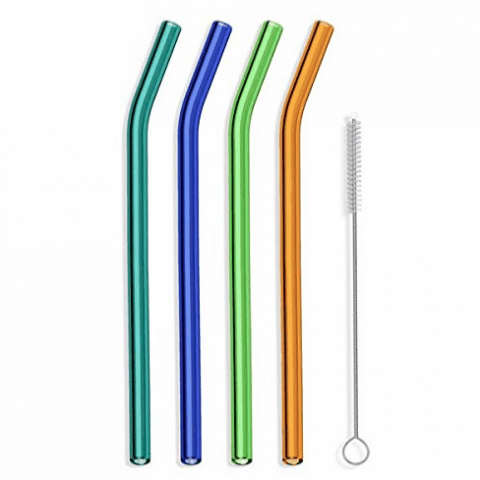 Plastic straws are popular with kids of all ages, yet they are bad for the environment. I have found you can only re-use them a few times before the kiddos chew them up, and there are only so many craft project you can do with them until you have straw crafts taking over the house. Glass straws are the perfect solution, and they are sturdy and safe too! A set of Hummingbird Glass Straws make the perfect gift for the Eco-conscious family.
Have you visited our Made in USA Shopping District? It is the place to start your shopping when you want to find the best of American-made.

Pin this list to save it for later!