If you've already started the hunt for those "Made in the USA" words on Halloween decorations and costumes in the big box stores, you might be feeling discouraged by now. No worries! There are ways to support American manufacturers and local business while looking out for the environment too. Here are our best tips.
Have an Eco Friendly Halloween With These Six Tips
1. Support the local economy and visit your local farmers' market for natural decoration inspiration.
Nature in fall is beautiful, so use this beauty in your decor. Visit your local farmers' market and pick up potted mums, gourds, and pumpkins. Gourds can be arranged in a bowl or basket for a table centerpiece. If there are farmers that sell corn, ask if they have corn stalks you can purchase to add to your Halloween yard decor. Many markets also have handmade artisan vendors. Look for locally made items like beeswax candles, and fall scented soaps to add to your interior fall decorations. These items can all be composted after use, so no lasting trash!
2. Instead of throwing away your Halloween decoration each year, go reusable.
Fabric tablecloths, like this Black Lace Spider Web Tablecloth by Heritage Lace, is a great alternative to paper throw away ones and can be used for years to come. For more reusable decorating ideas, visit our post American Made Halloween Decor and Party Must Haves.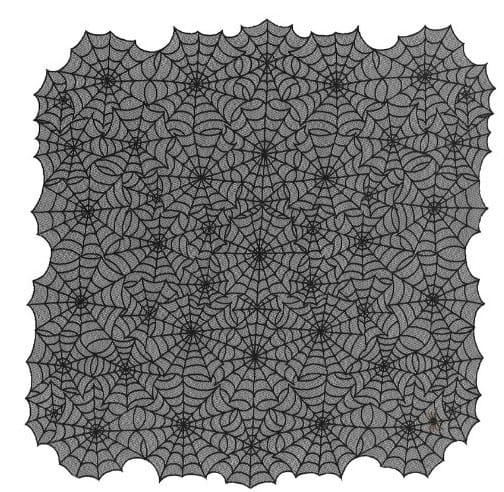 3. Turn your trash into treasure and make your own decorations, like milk jug ghouls.
Milk jug ghouls are simple and easy to make. So easy even the kiddos can help! Carefully cut a hole in a rinsed out milk jug. With a made in America Sharpie marker, draw a spooky face on the front of the carton. Insert a battery operated tea light into the cut out hole. Start saving those empty milk jugs now and by Halloween you can have enough ghouls to line your walkway! At the end of the season, recycle the ghouls.
4. Before buying brand new costumes, check out local second hand stores or consignment shops.
Second hand stores are great places for costume inspiration! Consignment shops sell previously loved Halloween costumes in all sizes. Not only buying second hand a fabulous way to keep clothing out out landfills, but it also saves money and can help out local charities.
5. Like the homemade costume idea, but don't have the time or can't sew? Check out Etsy.
Avoid the chemicals in made in China costumes and support a home business. Etsy is the site to visit for all things handmade, including unique Halloween costumes for kids and adults. A great Etsy shop to check out is SuperKidsCapes. Here you can find great kid costumes and accessories handmade in Indiana.
6. Use non-toxic costume make-up and face paint on your little fairy or zombie.
Klee makeup is made in the USA, all natural, hypo-allergenic and non-toxic. Choose from several Klee Kids themed fairy and mermaid makeup. Don't miss our face painting ideas with made in USA face paint.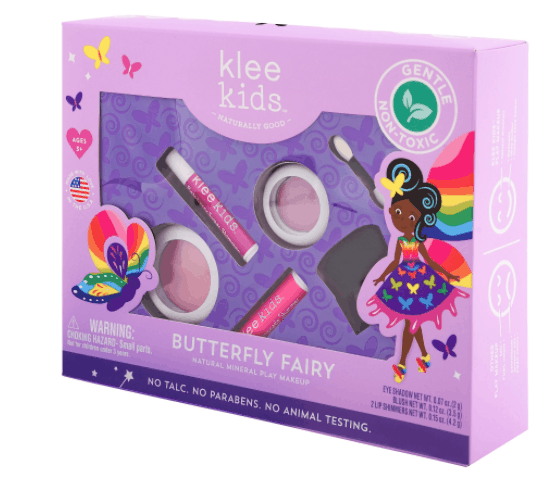 Have you visited our Made in USA Shopping District? It is the place to start your shopping when you want to find the best of American-made.

Pin this list to save it for later!