According to the EPA (US Environmental Protection Agency), the average American family of four uses 400 gallons of water per day. The biggest indoor water guzzlers are the shower and toilets, while the biggest water waster outside is lawn and garden irrigation. Whether you are making changes to conserve water, or if you are just looking for ways to save money on your water bill, USA Love List offers these five tips on how to save water at home using American Made products.
Five Ways to Save Water at Home Using American Made Products
1. Use a drip irrigation system to water vegetable plants directly at the roots where water is needed most.
The Mister Landscaper premium All-In-One Micro Sprinkler Kit can water up to 535 sq ft of landscapes and only uses 10 gallons per hour. It waters gardens, shrubs trees and more! Saves up to 50% less water. Save money, time and water for all your gardening needs with this kit. It makes for an easy do it yourself project!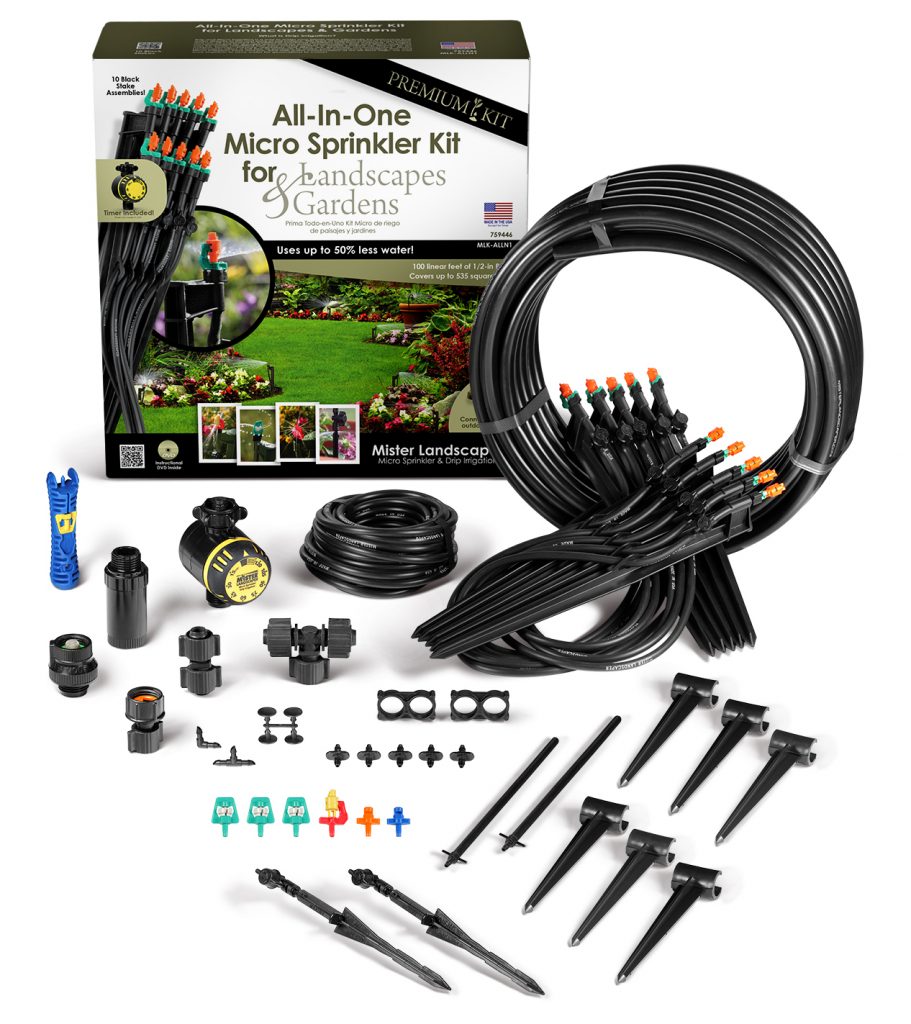 2. Make sure your toilet flapper is closing properly after flushing. Replace if it isn't.
You can find a made in the USA toilet flapper to fit your toilet brand on Amazon. Toilet flappers manufactured in the USA are clearly marked with an American flag.
3. Compost food scraps instead of using the garbage disposal.
The garbage disposal needs running water to work. Skip it and compost your food scraps instead! I absolutely LOVE my CompoKeeper kitchen compost bin! It is large enough to hold a few days worth of kitchen scraps, and it contains odors perfectly.
4. Use a pool cover to reduce water evaporation.
Solar pool covers not only warm up pools, but they also stop pool water from evaporating. Cover your pool when not in use, and water will not be wasted to replace what evaporated. Made in the USA solar pool covers come in many sizes, including 12 feet, the perfect size for inflatable pools.
5. Use a water saving shower head.
High Sierra Showerheads are made in Coarsegold, California and use 40% less water than conventional shower heads.
Disclosure: This is a sponsored post which USA Love List is proud to share with you because, sponsored or not, we only share stuff we love.
Follow USA Love List's board Being Green: Made in USA on Pinterest.