Today we are excited to "formally"  introduce our readers to All American Clothing Co, a manufacturer AND online retailer of made in the USA clothing, shoes, and accessories for men and women.  I am using the word "formally" to describe this introduction because, if you are a regular here at USA Love List, you might be familiar with seeing All American Clothing Co. in some of our lists.  All American Clothing Co. has been on our radar for years.
All American Made, All American Work, All American Clothing Co.
The story behind the start of All American Clothing Co. is an inspirational one, as it is proof that when we chose to stick to our beliefs, we can accomplish our goals.
Lawson Nickol had a job that he enjoyed working for a company that manufactured jeans in the USA as the liaison to retailers. One day, while in a retail outlet, Lawson noticed that the tag on the jeans that he proudly promoted as  'Made in the USA' read 'Made in Mexico' on the tag. The company Lawson worked for had decided to outsource manufacturing overseas. Lawson soon realized that he couldn't work for a company that was moving jobs out of America. He left that company and decided to start his own.
Lawson Nickol founded All American Clothing Co. 2002.  The first product that All American Clothing Co. manufactured in the USA and sold was……can you guess?
Classic, American made Jeans
Blue jeans are American Clothing Clothing Co.'s number one seller, and is the product that started the company. All American Clothing Co. jeans are sewn in Kentucky, at a facility that employs 50 people.  The denim comes from the LAST remaining USA denim plant. There were 3 mills in the US that produced denim up until the end of 2017. Not only are the denim mills vanishing, but finding skilled employees that can make jeans is a challenge. These are both sad signs that an icon such as 100% USA made blue jeans are disappearing. Despite these challenges, All American Clothing Co. continues to steam ahead, manufacturing and selling made in the USA blue jeans for men and women at an affordable price.
Affordable Clothing for Men and Women
Today, All American Made Clothing Co. has become a player in the 'American Made' movement. Lawson Nickol and his family continue to focus on providing consumers with affordable, American made products. All of the items- t-shirts, jeans, sweats, hoodies, socks, boots, and more- available for purchase on the All American Clothing Co. website are made in the USA.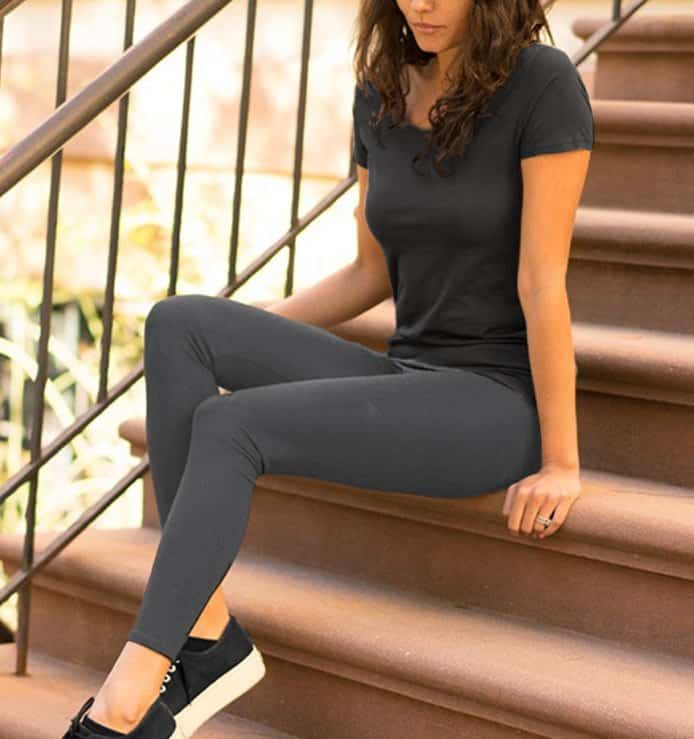 Supporting 'Made in USA' Businesses
All American Clothing Co. distributes for other 'Made in USA' brands, introducing many new businesses to 'American Made' consumers.  Through the company's supply chain, they are supporting small communities across 20+ states.  They even have some exclusive products being made for them by small
family
businesses, such as the
Burning Maple
line of bags, soaps, and lip balms.  All American Clothing Co. stays true to the founding principal of keeping jobs and manufacturing in the USA.
Learn more about the All American Clothing Co. and meet the Nickol family by watching the video below.

Disclosure: This is a sponsored post which USA Love List is proud to share with you because, sponsored or not, we only share stuff we love.