I know, I know, swimsuit shopping is the worst. Summer isn't over year, and for those going on vacation in September, here are some tips for to make it a little easier to find a Made in USA swimsuit.

I think I have the same conversation with friends about finding a new bathing suit every single year. It's always good to be able to laugh at the situation though. I remember the time I ordered a "large" swimsuit that came in the mail looking as if it were a size large for a toddler. I tried that suit on, and had a GREAT laugh with my closest friends. We pull out the photos every so often when we want to get into a laughing fit where you can hardly breathe.
Don't worry, your search for the best swimsuit for women ends here. When you find yourself getting frustrated, remember these four simple tips to get you through your shopping experience
Don't miss our lists of American made swimsuits for women, made in USA men's swimwear, and American made swimwear for kids!
Four Tips to Finding the Best (American Made) Bathing Suit Fit
SUPPORT YOUR GIRLS
No one wants to feel like they're without support just because they're in a swimsuit. Get a suit that offers some kind of support. Sometimes suits come with built in bras, or underwire. I like the Mirame Geraldine Bra Swim Top because it has double straps and underwire for extra support, and removable push up cups for extra lift.  
FLAUNT YOUR WAIST
High waisted suits have been in for a while now. If you have a longer torso, this is a perfect style for you. It really pulls in your mid- and lower-section, showing off your waistline. Sorella Swim's Marilyn Bikini Swim Top and Bottom (sold individually) are great because the bottom of the bikini highlights the waist, while the top of the bikini provides support for your girls with a thick under bust band.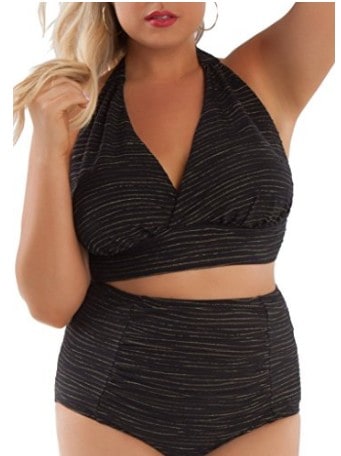 MINIMIZE YOUR WAISTLINE
You really want to show off your waistline since it's the smallest part of your torso. Don't be afraid to be a little bold. I like that this suit, the Miraclesuit 'Jena' One-Piece Swimsuit, highlights the waist with mesh fabric. It's bold, while still being effective, with class and sophistication for rocking the beach or pool in style at any age.
 SUCK IT IN
No, not literally. The Magicsuit will do it for you. The suit is designed to make you look 10 lbs smaller, and it really does. The fabric is a bit thicker, and more elastic, than many other options. Great fabric makes a difference, especially when you're carrying a few extra pounds. The Magicsuit 'Yvonne' Halter One-Piece Swimsuit is perfect for hiding any belly budge you might have because it's shirred. It really does suck you in and makes your torso look smaller.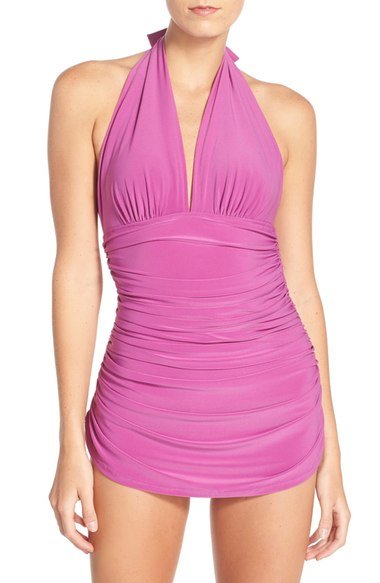 SAY BUH-BYE TO BACK FAT
Swoom Swimwear is so well made, and almost all of their suits are reversible, so it's like buying two suits for the price of one. The devil is in the details with these bikinis. The bikini bottom is complete with a scrunch detail and the edges are soft, meaning no pinching around the waist. The racerback bikini top is lined and lightly padded, and hits right at the waist in the back to hide any back fat.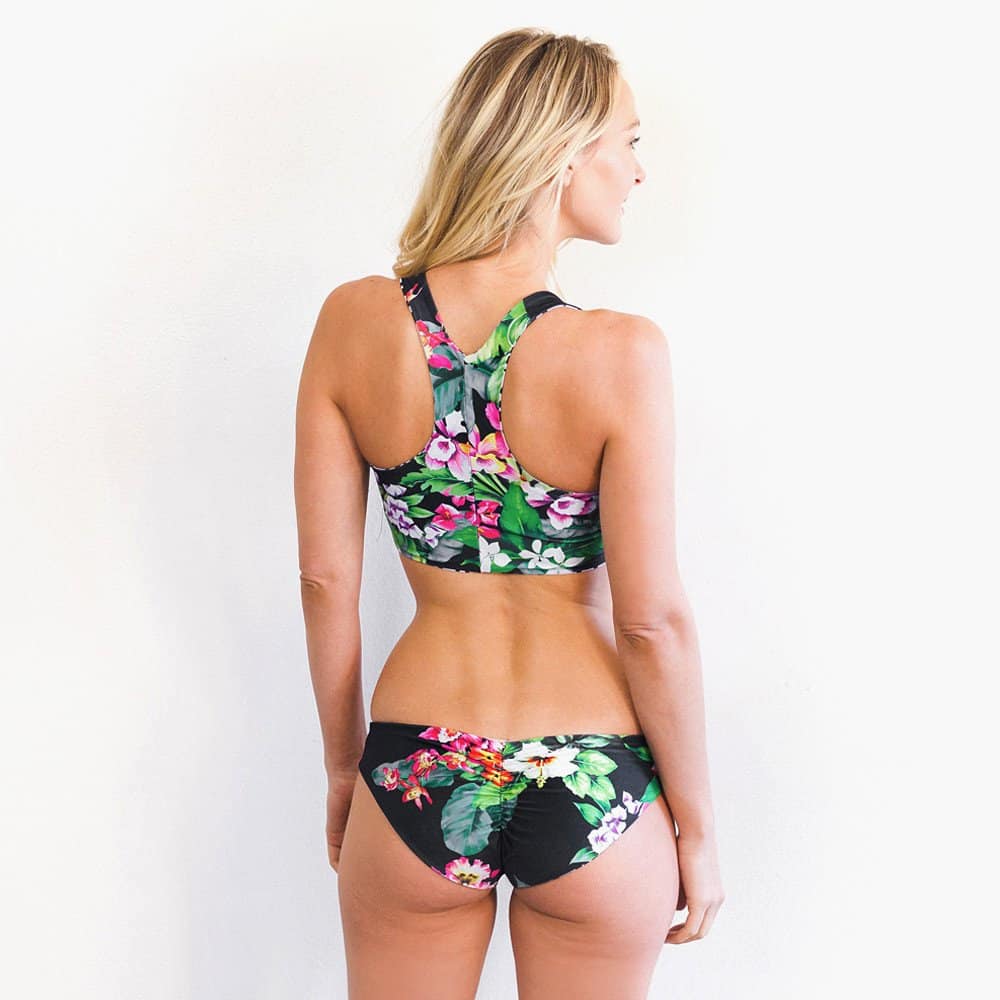 Happy suit shopping! Have you found a favorite that's made here? Let us know in the comments.