In 1985 the American Cancer Society started a week long campaign with the purpose to notify the public on the importance of the early detection of breast cancer. Today, and with the support of foundations, charities, and organizations across the country, the whole month of October is now recognized as Breast Cancer Awareness Month.  
The month of October is dedicated not only to spreading information on breast cancer detection, but also is a month focused on raising money for a cure,  as well as raising money to fund patient/family support programs. In honor of Breast Cancer Awareness Month 2020, USA Love List would like to bring attention to American Made Companies that give back and support Breast Cancer Awareness.
PLEASE, make it a priority TODAY to regularly check yourself for breast cancer!! Create your own Early Detection Plan right now via the National Breast Cancer Foundation, INC.
American Made Companies that Support Breast Cancer Awareness Month 2020
Luca + Danni
Luca + Danni handcrafts collectible bracelets tin the USA. This special edition hooked bangle features light pink Swarovski® crystal pearls paired with a commemorative ribbon charm. $5 from the sale of each of these bangles is donated to the Gloria Gemma Breast Cancer Resource Foundation.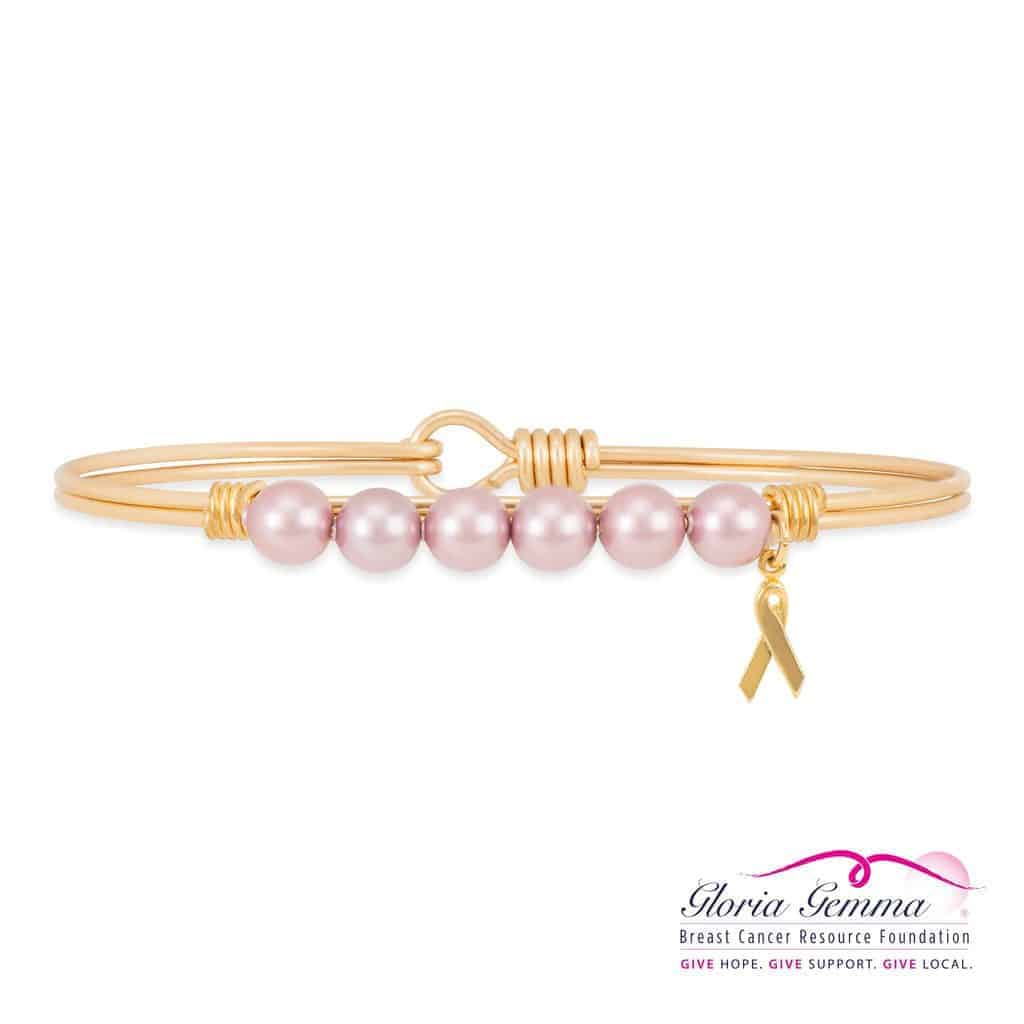 Mohawk
Mohawk manufactures a large selection of rugs, carpets, and flooring in the USA.  During the Decorate for a Cure campaign, Mohawk donates btw $.02 to $.15 per square yard of the made in USA Smart Cushion carpet padding sales to Susan G. Komen.
Color the World
Color the World lipstick is all natural, vegan, cruelty free, and hand poured. Color the World Girls Night Out lipstick is a warm, earthy red color. With every purchase of the Girls Night Out Shade, 10% of the net profits will be donated to the Breast Cancer Foundation.

Seeds of Happiness
Seeds of Happiness started out as a way for sculptor Mark Borella to use leftover pieces of clay. He molded his scraps into little smiley faces to spread happiness to his friends who needed a smile. Today, Seeds of Happiness is spreading smiles all over the world. Seeds of Happiness is giving a portion of the sales profit from the Bag of 8 "Pink" Seeds to the American Cancer Society. 

Disclosure: This is sponsored post which USA Love List is proud to share with you, because sponsored or not, we only share stuff that we love.