Here is our list of made in the USA garden gear that we just know you are going to LOVE- because we do! Do you have any made in the USA gardening supplies that you can't live without? Share in the comments below.
Don't miss our source list for the best garden tools made in the USA!
Made in USA Gardening Supplies We Love
For my landscaping and vegetable gardens, I am all about low maintenance! Mister Landscaper irrigation kits are easy to install and don't they need to be removed and stored at the end of the season. They save time and $ when it comes to watering. If you have a water bill, Mister Landscaper irrigations system use less water than conventional systems.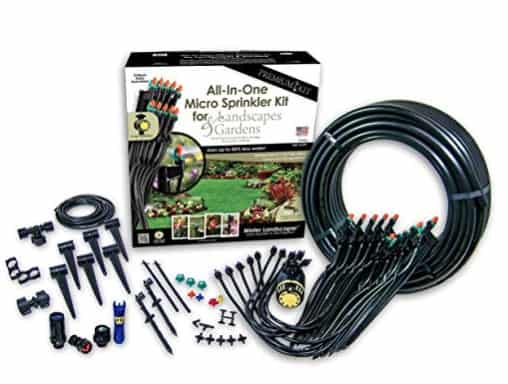 Made in Wisconsin, the CobraHead  Multi Purpose Gardening Tool is my most used and favorite American made gardening tool.  It functions as a weeder, cultivator, edger, transplanter, digger and more. I own several because it is the only hand tool I, my husband, and my kids will use.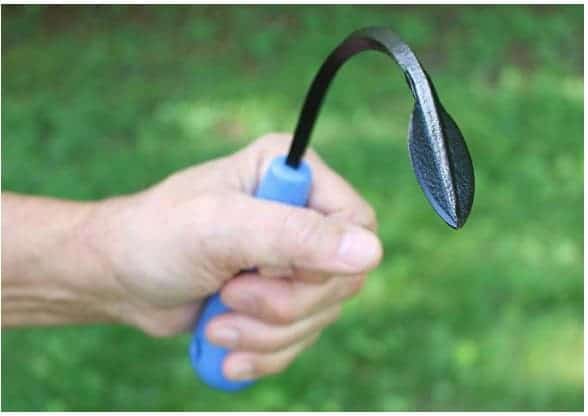 This Great Horned Owl Scarecrow is handmade and painted in the USA. Use natural pest control to protect your plants from birds and other critters.
Made in Vermont, the Gardener's Supply Cart is sturdy and durable. It will be hauling your garden supplies for years to come. My parents have one that has to be close to 30 years old, and is still going strong!
For over 30 years, the same family has owned Florain Tools. The Florian Rachet Pruner is manufactured and assembled in the USA.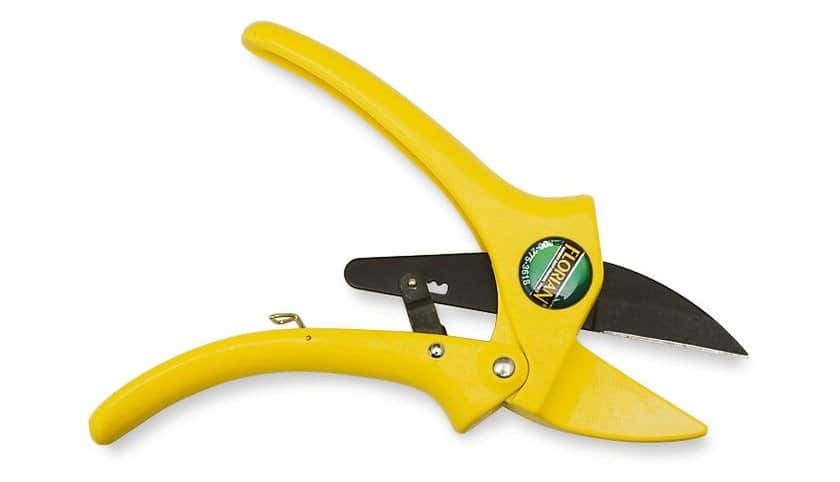 American made Dramm watering cans come in a variety of colors. They are made from injected plastic and have a lifetime warranty.
American made goat skin garden gloves by WomansWork are made to fit the form of a woman's hand. These gloves are perfect to wear when raking, pruning, and clearing gardens.

The Worm Factory Worm Composters are manufactured in the USA by Nature's Footprint Inc. In worm composting, worms are used to break down household scraps into garden compost. Worms turn scraps into ready-to-use compost much faster than traditional composting methods. Kids love it too!
CowPots are my favorite pots to start seedlings in. They are made in Connecticut from biodegradable, compostable cow manure. They are Eco-friendly and can be buried directly into the ground with the seedling, making transplanting super easy, and you have no plastic planter sheets to store or throw away.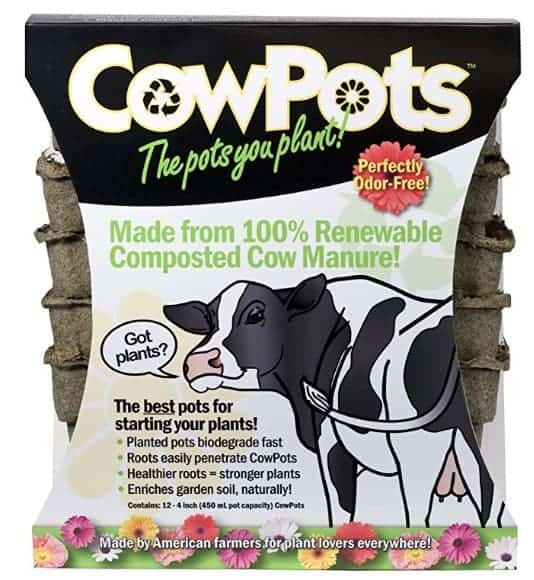 Unlike your old sneakers, the ideal garden shoe will keep your feet dry and comfortable, and will be easy to clean. Sloggers  garden shoes, clogs and boots do all  of the above and are available in styles for both men and women.
Don't miss our ultimate source list of the best garden tools made in the USA!
Disclosure: This post is sponsored, which USA Love List is proud to share with you because, sponsored or not, we only share stuff we love.
Follow USA Love List's board How does your garden grow? on Pinterest.
Cover image courtesy of  amenic181/ freedigitalphotos.net