Former USA Love List editor, Alexis McDowell and I traveled to the midwest to taste the flavors of Chicago's acclaimed restaurant scene. I'd heard such great things about the innovative things Chicagoan chefs are doing in the kitchen and couldn't wait to get to the city to check out the food landscape. We found some of the best Chicago restaurants and our very favorite cocktails too!
Before heading to the windy city from Washington, DC, I was sure to ask fellow self-proclaimed foodies for their recommendations for the best Chicago restaurants. I had to talk to my favorite fellow foodie, Lindsay, at The Glutton's Digest.
Best Chicago Restaurants
312 Chicago
We traveled to Chicago in the summer of 2013 to explore the city and forage for food then. While I didn't remember all of our food-escapades after all this time, I did remember having excellent meal at 312 Chicago.
This downtown Chicago restaurant is where northern Italian born and raised Chef Luca Corazzina melds tradition with modernity by executing a contemporary vision of traditional Italian dishes. I specifically remember loving the pasta dishes we had here. Don't miss Lindsay's full story-telling version of our meal at 312 Chicago. Chicago chefs have found a way to highlight traditional American and Italian fare with a local midwestern twist.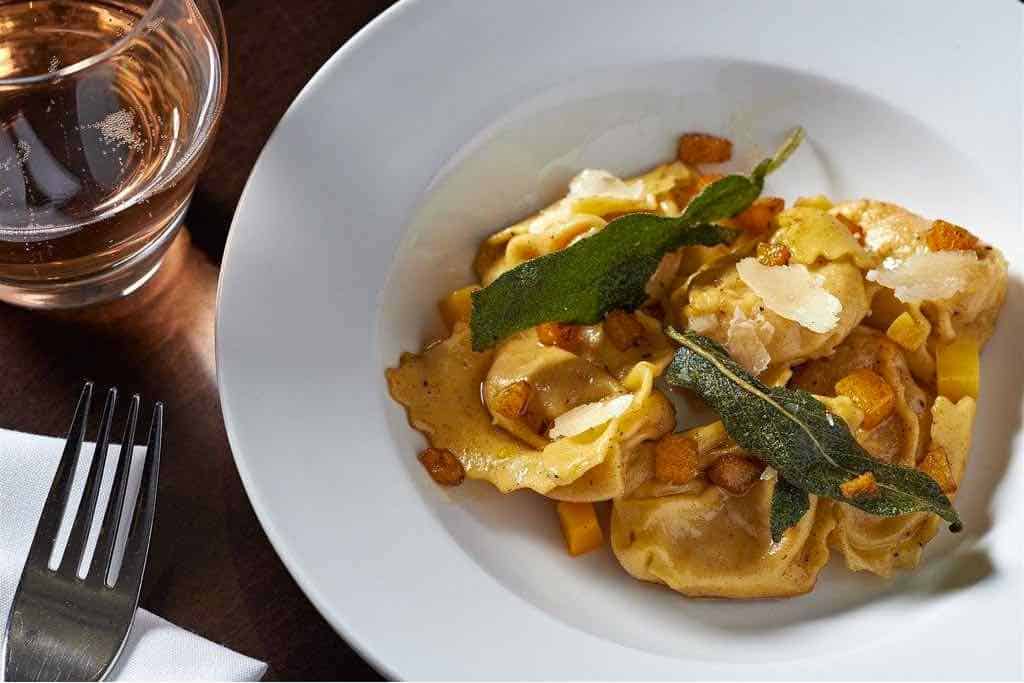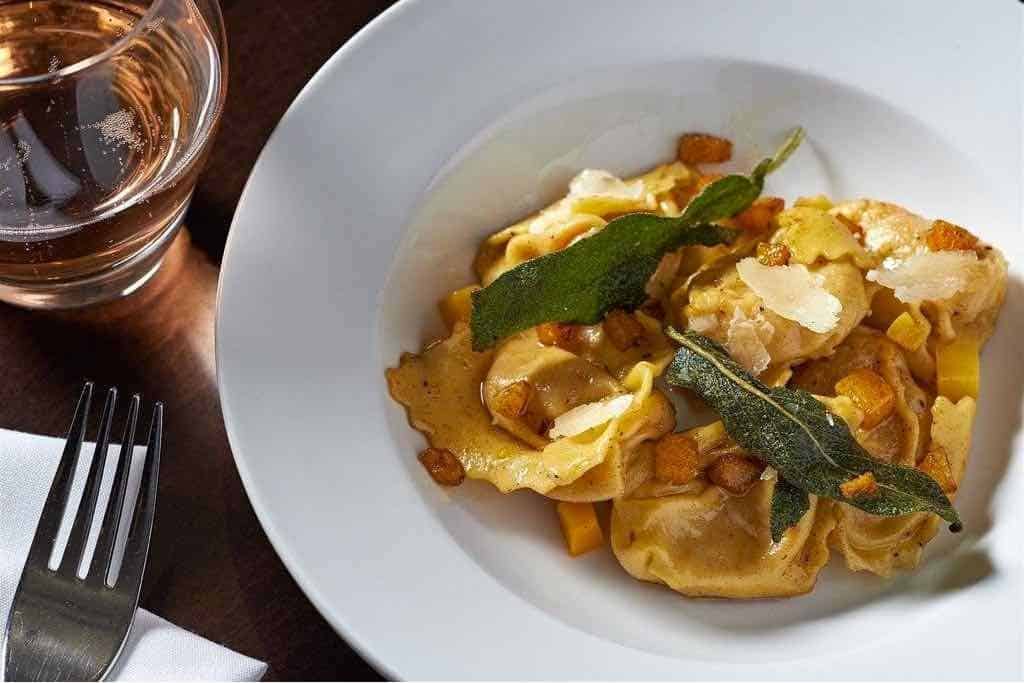 Image credit: 312 Chicago
Beatnik
We took a survey and Beatnik is likely soon to be Chicago's most famous restaurant. Truth… that survey consisted of simply Alexis and me, but we're pretty confident about our prediction!
Beatnik is officially my favorite restaurant EVER. I am a self-proclaimed foodie and love eating out, so I do not say this lightly. Everything about the restaurant is so well thought out. From the space, decor, menu, staff, drinks and food, everything was excellent and I love the chill bohemian vibe.
Unlike a place like this that you might find in Brooklyn, there is nothing contrived or overdone about the environment. Even if it doesn't seem like it would be your speed, you'll immediately feel like you fit in.
Image credit Beatnik
Image credit Beatnik
Cindy's
My friend Katherine recommended Cindy's as a must see destination. It's a rooftop bar and restaurant that overlooks Millennium Park with views of Lake Michigan in the distance. You really MUST go there if you're traveling to Chicago.
We got there around 5:30, which was relatively early and eliminated standing in a long line to get up to the rooftop. There was a line, but it moved quickly. The view and the drinks were both worth it!
I ordered the Forbidden Milk, which is served warm and made with amaro nonino and braulio, coconut and forbidden black rice milk, black sesame, and topped with dried rose petals. It's surprisingly light and offers both herbal and floral undertones. It's an excellent drink and I could have finished off five of them in a row.
Tanta
This is actually the third Tanta location at which I've eaten. World renowned Peruvian chef, Gaston Acurio is the mastermind behind Tanta. I've eaten at Tanta in Lima, Peru and in Santa Cruz, Bolivia, and yet the best Tanta experience I had was actually in Chicago.
The menu is meant to allow its patrons to experience Peru as if they were 'traveling throughout Peru from the Pacific Ocean to playing in the desert to touring the Andes mountains, the reflection of the Lake Titicaca over the Altiplano, through the amazing colors and sounds of the Amazon Jungle.'
If you've never had Peruvian food, it is some of the absolute best on the planet. Every single dish at Tanta was impeccable. The El Chingon, which is their version of a spicy margarita is the best spicy drink I've ever had. The spiciness comes from pureeing rocoto (Peruvian red pepper) with water and creating an ice sphere from it. The heat is released as the ice cube melts and does not overpower the drink, but rather enhances its flavors.
If you like ceviche and sushi, you'll absolutely love this Tiradito dish. I actually prefer tiradito over ceviche because of the way the fish is sliced.
Image credit: Tanta
The Bristol
Alexis and I really enjoyed ourselves at The Bristol. The dishes were complex and tasty and the restaurant's atmosphere is cozy and comfortable for any size party. They offer modern American fusion.
I love how Executive Chef, Todd Stein, plays with so many flavors that seemingly most would not attempt to mix. My favorite of the dishes below was the Charred Cauliflower and Basque Cake for their incredible mix of ingredients, flavors, and textures. You won't be disappointed!
Image credit: The Bristol
Image credit: The Bristol
Have you been to Chicago, or do you live there? Tell us your favorite restaurants and dishes in the city. We'd love to know for our next visit.
Disclosure: This is a sponsored post which USA Love List is proud to share with you because, sponsored or not, we only share stuff we love.