Buying sofas made in the USA enables your hard-earned dollars to go directly toward purchasing a high-quality product instead of shipping costs for an inferior furniture piece made overseas.
I discovered over three dozen of the best American-made furniture brands that make sofas, sectionals, reclining sofas, and/or sleeper sofas.
How to Shop for American Made Sofas
A sofa purchase is a big commitment. It's one of the biggest pieces of furniture you will buy for your home. You want it to look great, last a long time, and stand up to wear and tear. So before you buy a sofa, consider the following:
Materials
What materials are used to make the sofa? Less expensive materials include pressboard, inferior plywood, or density fiberboard. Some sofas even contain cardboard. The sofas we recommend are made either from solid wood, the highest quality being maple, walnut, alder, teak, and poplar. These woods are kiln-dried. Other materials include strong plywood or sturdy steel.
Construction
How is the sofa put together? Avoid glued joints. The most durable, long-lasting sofas are framed using mortise-and-tenon joinery and usually have the highest price point. Still, you can find a sturdy sofa where the joints are held together by a combination of glue, dowels, and staples, but reinforcing blocks should also be used at the joints.
Comfort
While cushions matter for comfort, the springs are what make a sofa comfortable. Choose eight-way hand-tied springs over drop-in or pocket-coiled springs. Some good sofas utilize polypropylene webbing in place of springs, but it must be done in a very specific way to hold up.
Cushions
The best sofas make their cushions from either high-density polyurethane foam, from down, or from a combination of the two. The foam and/or down are wrapped around an innerspring core, kind of like a mattress.
Style
What's your style? Maybe you're like I am and the answer changes daily. That's okay, but you have to choose something you like, right? Consider the arms: are they rolled, straight, flat, or something else? Do you want buttons? How about a skirt on the bottom of the sofa? Should your cushions feel soft and cushy or firm? Obviously, there's a lot to consider when choosing a sofa. Thankfully, companies who make their sofas in the USA can help you select the one that you'll enjoy for a long time.
Upholstery
Not only should you think about the color of your upholstery, but also the type of fabric and its weave. Choose textiles with a high number of long threads and tight weaves. Also, look for stain-resistant fabrics. Leather obviously costs more but lasts longer than fabric. Even though it's a natural product, there are different types of leather used to make sofas. Avoid the descriptor, "genuine leather," because it typically refers to pieces of leather glued together. Full-grain or full top-grain is the best option for a leather sofa, with top-grain more reasonably priced.
Other Sofa-Buying Considerations
You may want to think through a couple of other ideas regarding your sofa purchase:
Customization: A custom-made sofa used to mean you are requesting something different from what furniture typically offers. You want a particular style in a specific color but with a different trim package, for example. Today, many furniture companies offer only made-to-order sofas. You choose everything you want, and then the company makes the sofa. This is a much more common shopping experience.
Shopping Experience: You can shop for your sofa in several ways. One way is to shop exclusively online. Educate yourself on what you want in your sofa, then find the company that makes it that way. Other manufacturers require you to shop through a local furniture store that carries their particular brand. The nice thing about this experience is you get to go sit on various sofas and see the fabrics up close. Some manufacturers offer both shopping experiences.
Interested in furniture beyond a sofa? Read this! Made in USA Furniture: A Source List
Why Buy A Sofa Made in the United States?
Many reasons exist for buying an American-made sofa, the least of which is the cost (but that's important, too). I list several important reasons below, in no particular order.
Customer Service
I've talked to many customer service representatives, both over the phone and online, from places other than the United States. Some are unhelpful while others are downright rude. I once even had someone email me in all capital letters like he/she was yelling at me! A number of companies don't even acknowledge me. On the other hand, most customer reps from American companies realize their reputation is on the line. They're both helpful and friendly. I've found many made-in-the-USA companies' responses come from the owners or high-level executives themselves. They're patient in answering all my questions. They'll even throw in a joke or kind word for free!
2. Sustainability
Companies who make their sofas in the USA take planet conservation seriously. Not only are they using sustainable methods in sourcing their materials, but they also reduce the carbon footprint in their shipping. Your goods aren't traveling 13,000 miles across continents and oceans.
3. Employment
Makers of sofas care about supporting towns by employing local, skilled artisans and paying them livable wages. A strong local economy translates into satisfied individuals and thriving communities. Who doesn't want to be part of someone else's joy?
4. Shipping
Not all, but many sofa manufacturers offer free or reasonably-priced shipping. They've found ways to minimize packaging.
5. Cost
While performing research on made-in-the-USA sofas, I discovered they're no more expensive than any other sofa. Of course, you have your designer sofas and those who cater to wealthy markets, and they're included in my list. But you'll be happy to shop for American-made sofas that carry affordable prices.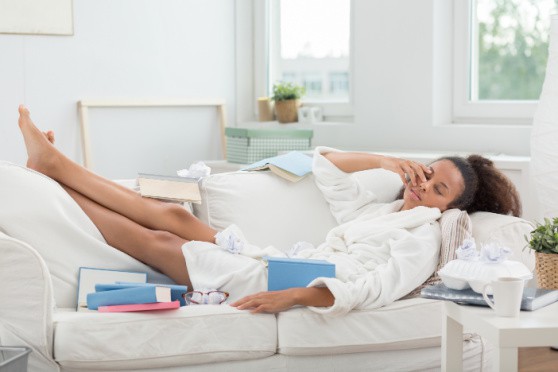 The Difference Between "Assembled," "Designed," and "Made"
When searching for anything made in the USA, including sofas, you'll come across certain sentences such as "Assembled in the USA" or "Designed in the USA." You also will read something like, "Based in [a USA state],…." These sentences are often misleading because the company wants you to think their products are made in the USA when they're not. The words to look for in shopping for an American product is "made in the USA." These words should reflect the Federal Trade Commission's definition of a true made-in-the-USA product.
About North Carolina's Furniture-Making Industry
When you read through the list of sofas made in the USA, you'll see that a majority of the sofas are made in North Carolina, particularly in Hickory and surrounding towns. This is not a coincidence. This area, known as the "Furniture Capitol of the World," is steeped in a culture-rich history of furniture making, along with generations of talented craftspeople who know how to make beautiful pieces. Obviously, the area is full of natural resources (trees) for making furniture.
In the later years of the 1900s and the turn of the century, many manufacturers closed their doors, outsourcing their production to overseas locations that offered higher profit margins to the companies. Companies closed and layoffs occurred, resulting in withering economies and morale. Furthermore, the furniture's quality suffered, and so did each company's reputation.
Today, by enlisting lean manufacturing methods, consolidation of companies, a commitment to local towns and economies, and a can-do spirit, we're experiencing an uptick in American-made furniture. Let's support our friends and neighbors by buying American-made!
Want to know more about the Tarheel state? Check out 10 Things We Love, Made in North Carolina
Interested in other kinds of furniture made in the USA? Check out these articles!
Have you visited our Made in USA Shopping District? It is the place to start your shopping when you want to find the best of American-made.

Pin this list to save it for later!