Do you know what chemicals are in your non-stick or plastic kitchen items? Invest in the best non toxic cookware and other kitchen items for healthy meal prep. Research has shown that chemicals used in non-stick items and cheap plastic containers can leak into our foods and stay in our bodies. We put this list together of the best non toxic kitchen items, all American made so you can be confidant that you have the best, safest items for your kitchen.
Best Non Toxic Cookware & Kitchen Items, All American Made
360 Cookware Non Toxic Cookware
At 360 Cookware they know that you want to be an exceptional home chef. In order to do that, you need the best cookware to help you create meals you and your family will love. The problem is most people's cookware is inefficient and worn out which makes you feel frustrated. They believe your kitchen is the best restaurant in town so it should be equipped with the best tools. 360 Cookware understands how much joy cooking can bring to you and how good it feels when someone asks you for seconds which is why they've equipped over 60,000 kitchens just like yours with heirloom quality cookware.
360 Cookware is designed with technology that allows for healthy vapor cooking, heating food faster and at lower temps. It locks in flavor and nutrients eliminating the need for added oils or fats. They aim to provide customers with a unique cooking experience by manufacturing heirloom quality cookware and bakeware made in one of the country's leading sustainable cookware factories. 360 Cookware offers products that are free of any harmful coatings such as PTFE and is Handcrafted in America with T-304 Surgical Grade Stainless Steel.
Take 20% of your 360 Cookware purchase with discount code USALOVE. No expiration. One use per customer.
Have you visited our Made in USA Shopping District? It is the place to start your shopping when you want to find the best of American-made.
Love this list? We know you will love these lists too!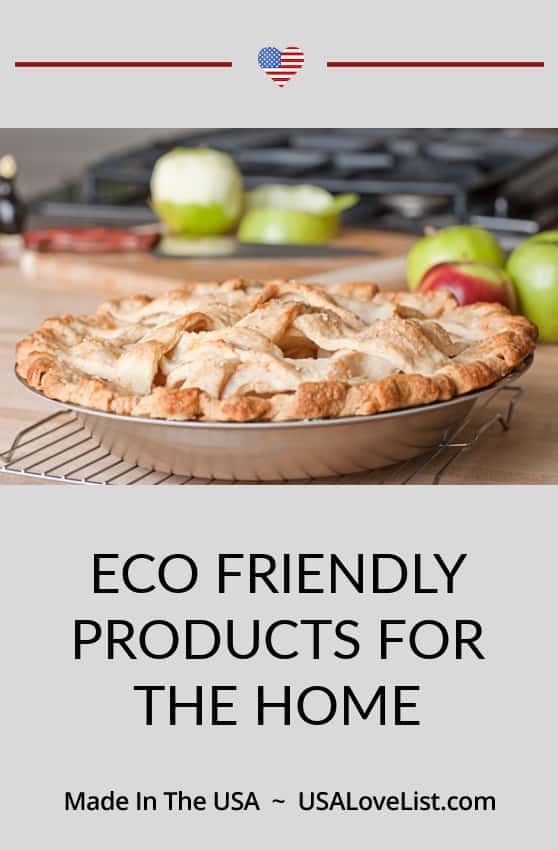 Pin this list to save it for later!