Celebrate Oktoberfest all month long with items made in the USA! Right now, we feel a little more deserving to have a few extra fun days built into the calendar. We've gathered a list of Oktoberfest-centric items to help us say, "Zelebrieren!" and to celebrate Oktoberfest at home with friends and family.
Celebrate Oktoberfest At Home with Items Made in the USA
This list is a work in progress. If you like the spirit of Oktoberfest, keep checking back to see what has been added! If we've missed a made in the USA item related to Oktoberfest, let us know in the comments.
The original 1810 celebration in Bavaria continues in America today with much drink, food and fanfare.
Glassware made in the USA
First off, we need an appropriate stein or glass for holding beer. Anchor Hocking manufactures the Glass Beer Wagon Mug. The glass stein holds 20 ounces of your favorite ale. The 116-year-old company in Lancaster, Ohio, also makes a one-liter Glass Beer Wagon Gusto Mug. Both of these are dishwasher safe. They make great gifts for your Oktoberfest celebration.
Blenko Glass in Milton, West Virginia uses the art of glass blowing to make their dimple glasses. These are very similar to the Maßkrug that's typical of a German Oktoberfest but without the handle. These glasses are collectors' items because of their artistry.
American Made Hops Drinks Made in the USA
Now you need Munich and Bavarian-style lagers, but of course, made in America. We recommend the Highland Brewing Clawhammer Oktoberfest Märzen Lager brewed in Asheville, North Carolina with its hint of fall spice and vanilla aromas.
Houston, Texas brings the Karbach Brewing Company's Karbachtoberfest Bavarian Style Märzen with crisp carbonation and malty flavor. It is made with Vienna and Munich malts.
If you want to get into the hops celebration with nonalcoholic beverages, Hoplark brews hoptea in Colorado. With zero alcohol and calories, these drinks that combine hops and tea get high marks for incredible, surprising flavor. Although they don't offer a tea specific to Oktoberfest, you'll enjoy the limited edition The Thai Basil One. The hops are balanced with fruity notes and finished with black pepper and anise, reminiscent of fall.
Oktoberfest Food Items Made in the USA
Grass Roots Farmers Cooperative, an American co-op comprised of small farm owners, offers some of the best German sausages you can find on the market. Made in the style of a traditional Bavarian link, these are similar to bratwurst and pair nicely with kraut or potato salad. The sausages are non-GMO and are additive and hormone-free.
If you have to choose one time a year to eat sauerkraut, this is it. Oregon brings some of the planet's best sauerkraut. It's appropriately named Pickled Planet Great Plain Raw Sauerkraut and contains only organic cabbage and Himalayan salt. Of course, we don't mind if you eat it more often!
Florida is the home of Boardwalk Craft Pretzels where you can buy pilsner flavored craft pretzels for your celebration. These snacks capture a light malt flavor in a sourdough pretzel.
If you want to make your own pretzels, try this take-home kit from Ben's Soft Pretzels located in Indiana. You'll receive six kits to make different flavored soft pretzels.
The Bavarian Nut Company makes cinnamon glazed almonds that are truly Oktoberfest-worthy. Order from a four-ounce cone up to a two-pound tin. These are made in New York.
Round out your food offerings with homemade apple strudel baked on the famous Nordic Ware baking sheets, made in Minnesota.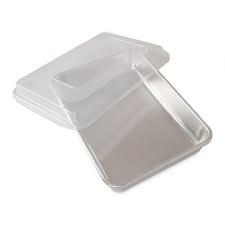 Oktoberfest Clothing
While you won't find American-made lederhosen, you can put together a minimalistic version with clothing made in the USA. Bring together shorts, a checked shirt, suspenders and whimsical socks to pull off your own signature German traditional outfit.
Try these khaki shorts sold by Ball and Buck, a retailer who sells American-made clothing.
All American Made Clothing Company in Ohio offers these men's cargo shorts as another option for your outfit.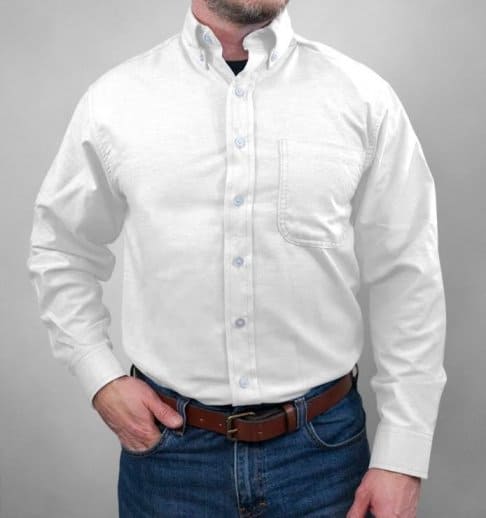 Combine your khakis with this micro check shirt, also made by Ohio's All American Made Clothing Company.
Top the shirt off with these Y-back suspenders, made in the USA and sold by Duluth Trading. They come in black, khaki, and navy.
L.L. Bean brings these USA-made alpine ski socks to the market and your feet to complete the lederhosen look.
The ladies are in luck with the traditional German dresses and aprons, called dirndl. Rare Dirndl in Illinois offers a great selection.
Oktoberfest Decor Made in America
Homesick Candles hails from California. The company hand pours a candle aptly named Oktoberfest Candle. It's "a hoppy delight" with fall spices, pumpkin, and hops fragrances. It contains no lead, parabens, or synthetic dyes.
Tampa, Florida is where you'll find Beer Cap States for you to show off your Oktoberfest beer cap collection. Each display board is made in the shape of your home state from birch plywood.
Do you have a favorite American-made product related to Oktoberfest? We LOVE to hear from our readers!
Have you visited our Made in USA Shopping District? It is the place to start your shopping when you want to find the best of American-made.

Pin this list to save it for later!